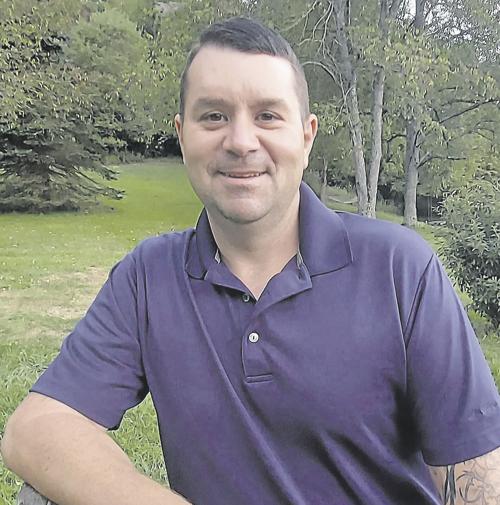 Education: 2002 Bland High School Graduate, 2012 Summa Cum Laude graduate of Virginia Tech, Associates degree of applied agriculture management
Last job held: Deputy at Bland County Sheriff's Office
What are your qualifications to serve on the school board?
My ability to work with community members and teachers as I do as a current law enforcement officer and my experience from the U.S. Army working efficiently and effectively to ensure health, welfare and safety can be applied as a school board member. As a senior noncommissioned officer trained and certified by the U.S. Army logistic center, I managed a company spending and accountability budget of military equipment, vehicles and various items in excess of 27 million dollars. This knowledge and understanding of a large budget will be beneficial as a school board member. Also being the father of school aged children helps me to better understand the needs of teachers and students.
What is the role of a school board member?
I feel the most important role of a school board member is to be an effective listener and advocator of the community you represent. If I am elected as a school board member I will prioritize the needs of the students, parents and teachers of the community I serve. An effective school board member must be transparent and accountable to the public.
Would you be in favor of asking Supervisors to raise taxes to fund school construction? Why or why not?
With the current state of the economy and cost of living increase I would not be in favor of increasing taxes on the resident of Bland County.
How can technology better be leveraged for student development?
Technology provides another method of learning for students. In my opinion nothing is better than in person learning but no two students learn the same. Technology provides a beyond the classroom approach to learning. We have seen the advantages of technology in schools over the last year when students were unable to be in the classroom full time.
Should the Bland County Superintendent live in Bland County? Why or why not?
I think the most important quality of the superintendent should be their ability to perform their job efficiently and if this person lives in Bland County that is an added bonus.
What does the future of education look like in Bland County?
The future of education in Bland County looks bright. I feel like our community is more involved than they have been in quite some time and that's what we need to provide a successful school system for our students.
Bland's student population is dropping. How can this be reversed? What are the options if it isn't? And what point does it become too expensive?
I think this is a broad issue that needs to be looked at with the board of supervisors and county administrator along with the school board members. It will take a group effort to help increase student population. The current student population has remained relatively the same for two years which is especially good during a pandemic. If elected ensuring the continued operation and continuity of BCPS will be my top priority. Cost-effective spending is more important now than ever due to the economic uncertainty of our country.
What are the top two or three things that the school system gets right?
Bland County has two full time school resource officers that each have 20 plus years of experience and knowledge along with our strong working relationship with the Bland County Sheriff's Office. Safety should always be a top priority in public schools. Another great quality of BCPS is our student to teacher ratio is approximately 13:1 which allows for more one on one teaching when needed. BCPS is also fortunate to have many great teachers, some who themselves were former students and chose to come back here to teach.
What are the top two or three things that the school system gets wrong?
In regard to the recent COVID-19 mandates, in my opinion mask wearing should be up to each individual's parents who can speak with their own trusted medical professionals. I also believe there should be room for medical and religious exemptions. Bottom line parents should always have a choice in their children's well-being.
Is there anything that other school systems do that Bland County could replicate?
We are a unique school system so our school model will differ from others. However, I think there's always room to learn from other successful school systems and they could probably learn from us as well.