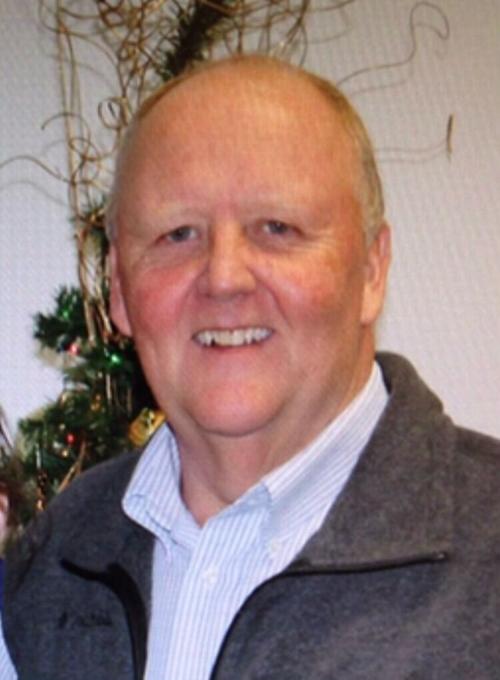 Education: 1978 Graduate Rocky Gap High School: 1979 Mercer Co., WV Vocational –Technical Center – Drafting and Design Certificate : Attended Wytheville Community College and New River Community College, Continuing Education and Career Enhancement opportunities – No College degree attained: Leadership and Management Programs and Trainings – AEP/APCo: Frontline Supervision of Various Work Groups for the last 20+ years.
Last job held: Employed at Appalachian Power Company- 42 years- Currently in Project Management Group as Resource Planning Supervisor : Previous experience in Work Management, GIS Mapping and Efficient Routing of APCo Resources , and Civil Engineering Drafting and Surveying.
What are your qualifications to serve on the school board?
As a parent of three adult children that attended Bland County schools, and a grandparent of current students, I have been fortunate to have interactions with the School systems for many years… serving as Boys and Girls Basketball Varsity Assistant and Boys and Girls JV Coach for many seasons: Past President and member of Athletic Boosters Club @ RGHS . I have also been involved on a BC Schools Review Team with former principal Morehead @ RGHS. I believe I have a good understanding of the school system as a whole, and the communities of the county. At the urging of some folks with valued opinions, it seemed the right time to run and help the School system as best we can going forward.
 What is the role of a school board member?
To help lead and formulate plans to give the school system the Best Opportunity to Provide an Excellent Education to the students, while working with the School Staff and Teachers to motivate and provide them with the best possible tools to provide that Excellent Education.
Would you be in favor of asking Supervisors to raise taxes to fund school construction? Why or why not?
I would certainly have to gather more information to make that decision, and I hope to learn more about that if elected. I can say that as my wife and I spoke to many parents in the district, there are certainly those who feel strongly that new buildings are needed, and it is important to them. I believe a recent report showed that Bland County has one of, if not the oldest, school buildings in the state, and current renovations at the buildings are relieving problems that have existed for some time. Facilities are a showplace for the school system and are vital in attracting and retaining young families into the county, and give our students and teachers the best place to achieve great things.
How can technology better be leveraged for student development? By using the latest technology available to enhance the learning experience as best we can.
Using this technology along with methods and personal interaction with students can do nothing but make a better education for the children at all levels of the system, elementary, middle and high schools.
Should the Bland County Superintendent live in Bland County? Why or why not?
Without knowing the Requirements for the Position first hand, I would think that the Superintendent living in the county would seem to be the optimal situation. With that being said, Personnel decisions involve many factors in determining the best fit that will benefit the system all together.
What does the future of education look like in Bland County?
I see the future as bright for Bland County Schools. With the capabilities and skillset of the teachers and staff, and the ever changing advancements in Technology and Educational enhancements …a collaborative effort is vital to determine the best ways to integrate all these things to best suit the great quality of students that are here in Bland County.
Bland's student population is dropping. How can this be reversed? What are the options if it isn't?
And what point does it become too expensive? At the last Board meeting, reports showed a minimal increase of students currently enrolled. That is encouraging. I would be optimistic that a collaborative effort with other departments of the county would enhance the chances of making the county a more attractive place to live and attend our school system. Many commuters work in our county, and we are grateful for that. We should showcase the positive aspects of the school system and the county, and entice these traveling workers to live here , thus bringing increased general population and children to attend the school system.
If elected, I hope to learn more of the inner workings of the Board to ensure informed decisions are made.
What are the top two or three things that the school system gets right?
1.) With this being one of the smaller systems in the state, I believe that allows the chance for a more personal experience between the students and those teaching and guiding young lives 2.) Maintain the Best Teachers, Counselors and Staff that teach and motivate the students to excel.
What are the top two or three things that the school system gets wrong?
After hearing comments and listening to those visiting our county schools in years past, the physical condition of the facilities was a concern. As I understand , improvements have been made in both physical brick and mortar enhancements, and in custodial areas. Whatever facilities we have, it is imperative that these be maintained at a high level.
Is there anything that other school systems do that Bland County could replicate?
As I work and travel in many surrounding counties and states, many other small school systems have been able to add new facilities to serve their students, teachers and staff. This presents opportunities to communicate with them and learn from their experiences , as they went through this process…from funding procurement to project initiation to completion. I am encouraged to hear about the expertise of current staff in finding alternatives and sources to fund and carry out many endeavors. My current work requires collaboration of many groups to ensure that we gather as much information as possible to make the best decisions, and I hope to carry that into my workings with the School Board.