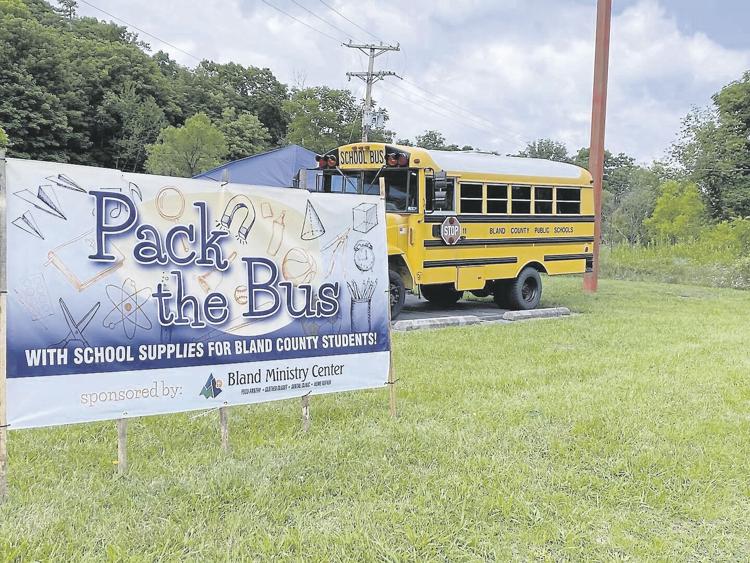 The Bland Ministry Center, along with local State Farm agent April Lusk and Hitachi ABB, is working to "Pack the Bus" with school supplies for the upcoming school year. In lieu of the traditional supply distribution, the ministry center will share supplies with every Bland County student through teachers this fall.
Whether students return in-person or remotely, we are working to make sure they are ready with the tools they need to learn, Lusk said in a press release.
"We usually serve 150-200 students, but realized that this has been a tough year for everyone, so we decided to waive the income requirement and serve each student. We hope that this is helpful for parents and teachers," said Susan Keene, project coordinator at the Bland Ministry Center.
"We've been asked why students need supplies if they're going to be doing so much virtually, but high schoolers still need notebooks to work out math problems. Elementary students still need scissors to work on their fine motor skills. We didn't know how exactly they'd be learning this year, but we want them to be well-equipped either way," Keene added.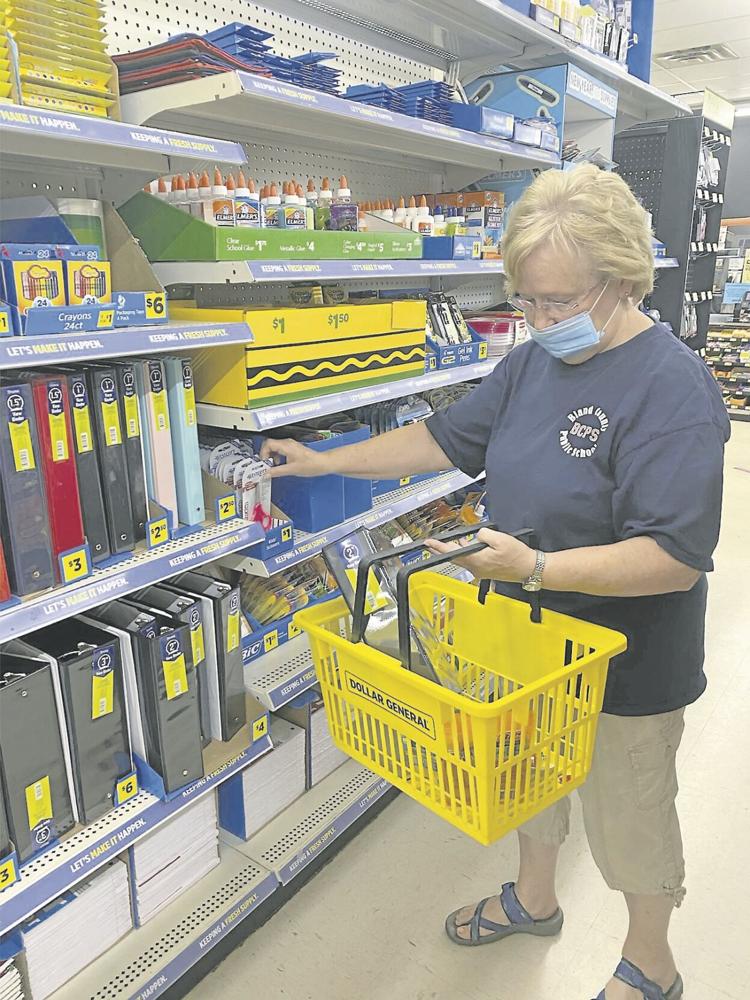 Bland Ministry Center had a school bus set up earlier this week at the Dollar General store in Bland, where people could drop off supplies. The center will continue taking donations at its office through Friday.  Also, Lusk is accepting donations at her Bastian office throughout the week.
Every donation is appreciated, but the following items are especially needed:  glue sticks, plastic wrap, three-ring binders, scissors, sanitizing products, pocket folders, crayons, dry-erase markers, index cards, loose-leaf paper, lanyards, pencils and pencil sharpeners.
If you'd like to support from a distance:
● The ministry center is accepting monetary donations on its website so the center can purchase the remaining items needed next week. The website address is www.blandministrycenter.org.
● You can mail money or gift cards from Dollar General or Walmart to help purchase items not collected this week. May donations to P.O. Box 211, Bland, VA 24315.
● If you've found some sweet deals online, you can ship straight to the ministry center office at 65 Seddon St., Bland, VA 24315.
● Also consider using the ministry center's Amazon Wish List for suggested items. Prices change daily, but the center tries to keep it updated with the best deals on its preferred brands.
Be the first to know
Get local news delivered to your inbox!