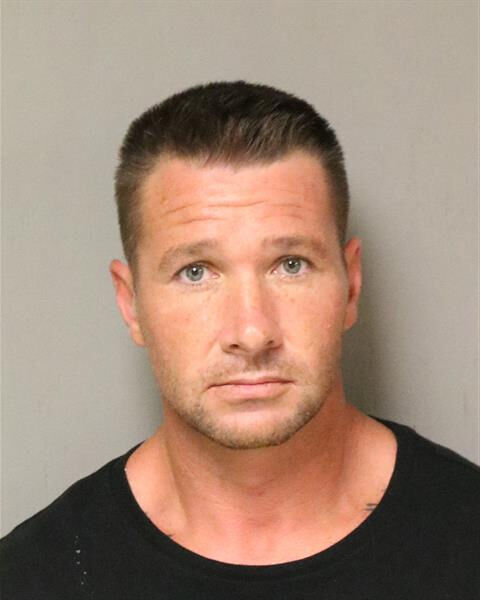 A West Virginia man is being held without bond after a deputy said she found him at a Bland County truck stop with a gun, drugs and stolen sunglasses.
Joshua Ryan Bailey, 36, of Bluefield, West Virginia, was arrested on Aug. 7 and charged with being a felon with a firearm, possessing drugs, possessing a gun with drugs, public intoxication, possessing drug paraphernalia and shoplifting after Deputy M.A. Cohen responded to a possible drunk driver call at the Love's Travel Stop in Bastian.
In her criminal complaint, Cohen said a shirtless Bailey was shaking, had glassy eyes and was losing his balance when she encountered him at the truck stop.
"Joshua was asked if he had consumed any drugs, prescription or otherwise, to which he denied," Cohen wrote. "A used hypodermic needle was seen in plain view in the driver's door and a firearm was also in plain view of the passenger seat."
After searching Bailey's Honda Pilot, Cohen said she found what appeared to be heroin inside a rucksack behind the driver's seat.
The deputy said Bailey also had six pairs of sunglasses with attached tags in his shorts pocket.
"On reviewing the store camera footage, it is visible that Joshua takes the sunglasses and places them in his pocket and exits the store without paying for them," Cohen wrote.
The sunglasses were valued at $126.30.
Bailey -- whose criminal record includes charges of driving under the influence, drug possession, trespassing, driving on a revoked license, breaking and entering, and grand larceny – is being held in the New River Valley Regional Jail in Dublin.
"States he does not have a lot of money," a magistrate wrote during Bailey's bail hearing. "Very cooperative and polite."
Bailey's preliminary hearing has been set for Nov. 18 in Bland County General District Court. If a judge finds probable cause, he'll send the felony charges to a grand jury for consideration.
If Bailey is indicted, he'll stand trial in Bland County Circuit Court.
Be the first to know
Get local news delivered to your inbox!