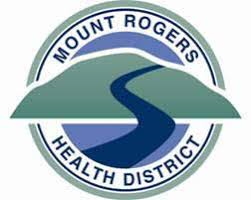 (MARION, Va.) – The Mount Rogers Health District encourages everyone to get an annual influenza (flu) vaccination to reduce the chance of getting the flu and spreading it to others.
Widespread vaccination helps prevent the spread of flu. Residents can do their part to protect themselves and the community by getting vaccinated, health officials say.
"Getting a flu vaccination this year is more important than ever," said Dr. Karen Shelton, director of the Mount Rogers Health District. "According to the CDC, COVID-19 will likely continue into the fall and winter and may overlap with the flu season. With the possibility of both viruses occurring in our communities at the same time, it is vital that everyone age 6 months or older get their yearly flu shot." 
"Preventing and reducing levels of influenza in our community will reduce symptoms that might be confused with those of COVID-19," Shelton said. "Flu vaccination reduces outpatient illnesses, hospitalizations and intensive care unit admissions, and helps protect our local and regional healthcare systems."
If you are unsure whether you can be vaccinated, health officials recommend you speak with your doctor to discuss your personal health risks and concerns. There are many vaccine options to choose from; the most important thing is to get a flu vaccine each year, they say.
Flu season generally peaks in December and January and it is important to be vaccinated before the flu begins to spread. Since it takes about two weeks for the flu vaccination to provide protection, the CDC recommends getting your flu shot before the end of October. Children receiving flu vaccine for the first time require two doses four weeks apart, so the first should be given in September to allow time for the second dose before the end of October.
Health officials recommend taking the following steps to help stop the spread of germs and help protect you from getting sick:
·       Avoid close contact with people who are sick.
·       Stay home when you are sick, which will help prevent others from catching your illness.
·       Cover your mouth and nose with a tissue when coughing or sneezing.
·       Clean your hands often.
·       Avoid touching your eyes, nose and mouth. 
Flu vaccine is available now at many private health care providers, free clinics and pharmacies, and at local health departments. The Mount Rogers Health District offers quadrivalent and high dose flu vaccines. Quadrivalent injectable flu vaccine is recommended for anyone age 6 months and older. It protects against four strains of the flu virus, two type A viruses and two type B viruses. High dose flu vaccine is available for individuals age 65 years and older. It contains four times the antigen and is intended to give older people a better immune response, and better protection against flu. "Remember, flu vaccines do not utilize live flu virus so there is no risk of contracting flu from receiving the vaccine," says Dr. Shelton.
For more information or to schedule an appointment, please call your local health department. 
Bland County Health Department                          276-688-3642 
Bristol City Health Department                                  276-642-7345                 
Carroll County Health Department                            276-730-3180              
Galax City Health Department                                   276-236-6127                 
Grayson County Health Department                          276-773-2961                
Smyth County Health Department                             276-781-7460                  
Washington County Health Department                    276-676-5604                 
Wythe County Health Department                           276-228-5507              
Be the first to know
Get local news delivered to your inbox!