Democratic challenger Joe Biden swept to a statewide win in Virginia off the strength of early voting, besting incumbent President Donald Trump by around 40,000 votes.
In Southwest Virginia, the numbers told a different story, following a script that played out around the rural portions of the state.
In the 9th Congressional District, Trump bested Biden by around 146,000 votes.
In Bland, Biden got just 530 total votes. Trump raked in 2,899 for 84% of the total. Jo Jorgensen, the Libertarian candidate pulled in 22, unable to break 1% of the vote.
Biden did slightly better in Floyd, harnessing 32% of the vote with 2,970. Trump received 6,189.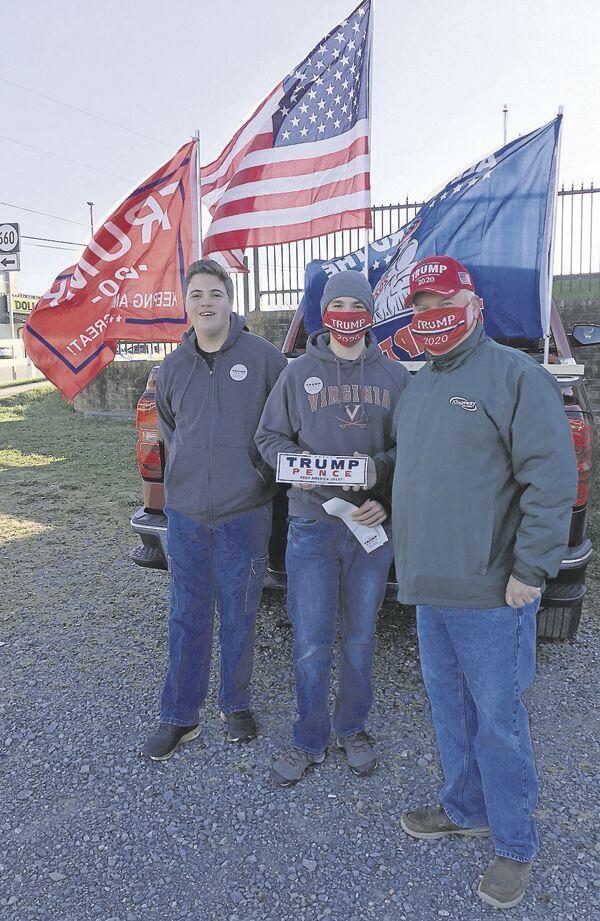 Trump received 10,941 votes in Smyth County, accounting for 78%. Biden pulled in 2,989. Jorgensen, again, failed to crack the 1% mark with just 127 votes.
In Tazewell, Trump received 83% of the vote- or 16,635. Biden's 3,169 accounted for 16%. Jorgensen received 131.
In Wythe County, Trump received 11,700, or 78% of the vote. Biden's 3,123 votes accounted for 21%.
The Senate race shaped up largely the same way, with incumbent Democrat Mark Warner pulling out a 478,000-vote win over Republican challenger Daniel Gade. Gade largely piled up bigger numbers in the rural areas of the state.
In Bland, Gade beat Warner by a similar margin as the presidential contest, - 2,646 to 731. In Floyd, Gade edged Warner 5,875 to 3,368.
In Smyth County, Gade's 9,995 total accounted for 72%. Warner piled up 3,952. The numbers were close to the same in Tazewell, where Gade received 14,978 votes and Warner got 4,461.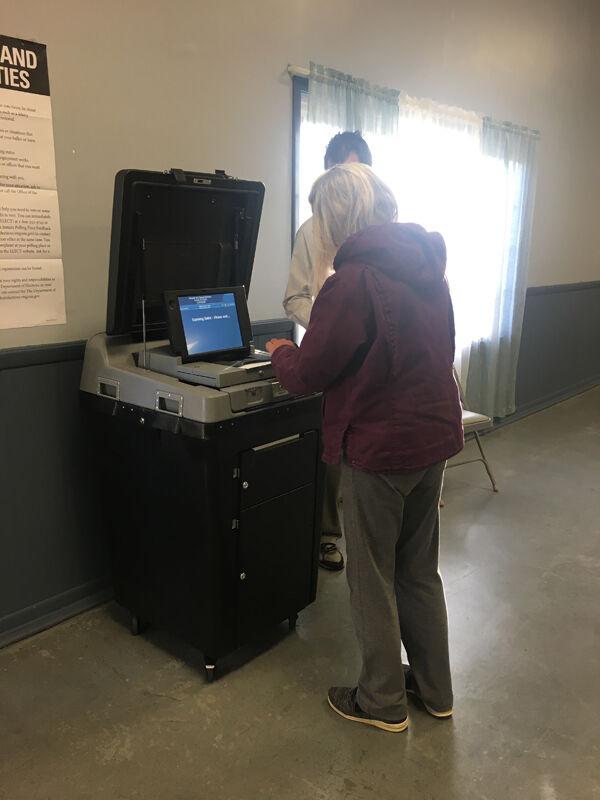 In Wythe County, Gade's 10,755 accounted to 73% of the vote. Warner pulled in 4,022 votes.
Republican incumbent Morgan Griffith was unopposed for the 9th House seat, receiving 270,587 votes – or 94%.
Across the state, both constitutional amendments drew favor from voters. The amendment to establish a commission on setting district passed with 66% of the vote. The amendment to allow disabled veterans to escape taxes on a vehicle passed with 86% of the vote.
Bland County voters backed the commission by 69%. Floyd voted for the amendment by a 67% margin. Smyth County's backing was at 70%, and Tazewell favored it by 64%. Wythe County voted yes by the widest margin – 76%.
Bland supported the veteran change by 89%. Floyd backed it by 90%, the same amount as Smyth and Tazewell voters. Wythe County voters supported it by 93%.
Tazewell County was one of six rural counties voting to keep their Confederate statues at the courthouse. Others voting to keep the monuments included Charles City, Franklin, Halifax, Lunenburg and Warren. Tazewell County voted overwhelmingly – 17,258 to 2,480 – to not relocate the Confederate soldier statue.
Voters in Bristol, Danville, Norfolk and Portsmouth voted to approve casino plans in their cities. In Bristol, the casino got 5,547 yes votes to 2,221 no votes.
In addition to the statewide slate and the monument question, voters in Tazewell County towns decided mayoral and council races.
In Bluefield, Donald Scott Linkous prevailed in the mayoral race, besting James Jarrod Bailey 1,352 to 973.
Chuck Presley Jr., Rick Holman Jr. and Ron Holt III ran uncontested for three open seats on the Bluefield town council. Presley pulled in 1,797 votes, Holman received 1,287 and Holt 1,361.
In Cedar Bluff, write-in votes outstripped the lone candidate, Tonya V. Wicks. Wicks received 158 votes. There were 313 write-in votes cast.
The three seats on Cedar Bluff council were filled by Brian Sword with 177 votes, Kenneth Shepard with 174 and Jerry Herron with 141.
A razor-thin five-vote margin separated the Pocahontas mayoral vote. Benjamin Gibson received 78 votes to Charles Helmandollar's 73. There were two write-in votes.
Six candidates sought five open seats on Pocahontas council. Suzanne Brinegar was the top vote getter with 98. Ted Sluss received 88, and Dan Cates II got 70. Mike Gibson secured a seat with 66 votes. The last seat was decided by one vote. Brad Belcher received 64 and Jack Mullins 63. There were five write-in votes.
In Richlands, 41 votes separated Paul Crawford and Jan White. Crawford retained his seat with 1,179 votes to White's 1,138. There were 14 write-in votes cast in the mayoral contest.
Eight candidates fought for three seats on the Richlands Council. Mike Street pulled in the most votes, posting 1,371. Douglas Ratliff and Logan Plaster took the remaining seats with 890 votes and 840 votes, respectively.
Rick Wood II finished with 701. Elliott Joyce received 698. Eric Phipps received 586, and Frances Meadows 533. Bonnie Cook finished with 424 votes. There were 39 write-in votes.
Tazewell's Michael F. Hoops ran uncontested for the mayor's seat, receiving 1,763 votes.
Three candidates sought three seats on council. David Fox rang up the highest vote total with 1,352. Glenn Catron received 1,310 votes and Joe Beasley received 1,156.
Be the first to know
Get local news delivered to your inbox!