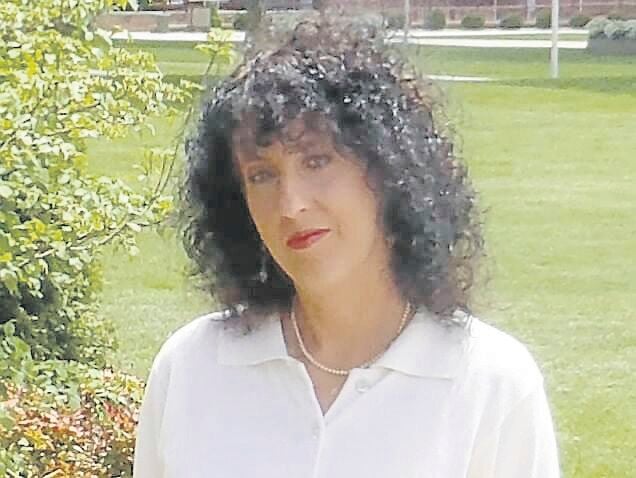 Education: Bachelor of Science, Computer Science, Bluefield State College Bachelor of Science, Business Administration, with specializations in Accounting and Computer Science, Bluefield State College Associate in Applied Science, Data Processing, Wytheville Community College Graduate Certificate, Public Administration, Old Dominion University Diploma, Rocky Gap High School
Last job held: Caregiver to elderly parents
What are your qualifications to serve on the school board?
First and foremost, my desire, commitment, and dedication to serve the students, faculty, staff, and communities of Bland County is a very important qualification to serve on the school board. My educational background; experience; active participation and leadership in the community; and as a life-long resident of Rocky Gap will enable me to serve to the best of my abilities. My education includes a Bachelor of Science in Business Administration, specializing in Accounting; a Bachelor of Science degree in Computer Science; and a Graduate Certificate in Public Administration, and an Associate in Applied Science Degree in Data Processing. I am actively involved in the communities, as I serve as Treasurer of the QUILL Foundation, a 501(c) 3 non-profit that serves Bland County Public Schools, Secretary of the Rocky Gap Ruritan Club; Secretary of the Bland County Republican Committee, and member of the Friends of the Library. From January 2014 until December 2017, I served as Chairman of the Bland County School Board. During my tenue I served on multiple boards and committees, including the Bland County Facilities Committee, Junior Appalachian Music Advisory Board (JAMs) and, the BCPS Policy Committee; Website Committee; Technology Committee; and Salary Committee. I have experience with dealing with complex issues; creating and balancing fiscal year budgets; getting large projects done, such as the parking lot at Bland County High School; writing a grant for the funding for campus installation of security cameras; and I have a working knowledge of the Code of Virginia. With my qualifications and desire to serve, I feel I have the unique qualifications and knowledge to step-up to any challenge and will strive to make the best decisions for our schools, our county, and our communities.
What is the role of a school board member?
A successful School Board Member understands the seven building blocks of education, which are students; quality instructional staff; curriculum; technology; athletics and extracurricular activities; and a balanced budget. I feel it is of the utmost importance to put students first and work to ensure a quality education for all and listen to parents, who absolutely should have input concerning their child's education. A responsible school board member will create and maintain an environment conducive to learning. They should visit the schools and hold meetings with the faculty and staff to ensure communication. They should listen to public input and be available to answer questions, via phone, e-mail, social media, and face-to-face. A successful school board member stays informed by reading reports, manuals, contracts, policy documents, the Code of Virginia, and any data pertinent to the decision-making process. The School Board sets policy and it is imperative to be up-to-date and knowledgeable to make informed decisions. A responsible school board member should be prepared at each meeting and be able to respectively present their points of view in discussions. A successful school board member visits the schools, attends school events, committee meetings, and meets with faculty and staff. They make themselves available to answer questions from parents and the community. Staying up-to-date and informed on current topics in education is a must. It is important to understand the budget process to be able to make the best decisions possible for our students. An understanding of the development of the fiscal year budget process is vital to be able to make the best decisions for our students. In addition, a school board member will need to be able to respond to questions by the media in a timely and informed manner. As a school board member, one serves the students, parents, and the community. They are entrusted with ensuring the best possible education for the students of Bland County Public Schools. It takes a commitment of time, energy, and careful thought.
Would you be in favor of asking Supervisors to raise taxes to fund school construction? Why or why not?
The pandemic has greatly affected education and our economy, and it seems it has basically decided the direction that would be taken, at this time, by the current School Board. One result of the pandemic has been COVID relief money was appropriated to schools to help them reopen and respond to the effects of the pandemic. Money was appropriated for ventilation systems, which has enabled extensive improvements to be made to Bland County Elementary. The current School Board chose the elementary school to be renovated first, due to having only one aged coal-fired boiler that was on "borrowed time" in operation. It is my understanding that additional Federal money may be appropriated that will enable Bland County High School to undergo similar renovations and improvements. In addition, there are a few remaining renovations to be done at the elementary school campus and there are maintenance issues that need to be addressed at the Sports Complex. If enough money is not appropriated for similar much needed renovations at the high school campus and the remaining projects at the elementary school and Sports Complex, then I would be in favor of seeking funding from the Board of Supervisors and seeking any potential grant funding opportunities, but in the way that would not increase taxes on Bland County residents. In the future, I would be in favor of new school construction, if there were funding opportunities and grant opportunities available, aside from raising taxes on the citizens of Bland County.
How can technology better be leveraged for student development?
There has been an increased need to use technology in the in classroom. In the Fall of 2017, Bland County Public School launched the Chromebook initiative, which enabled each student to have a Chromebook to use in their studies. With the recent events, students and parents have been given the option of either in-person learning or virtual learning, with the BCPS Region VII Virtual Learning Academy. Many students do not do well in the virtual learning setting environment, but for those who want to choose this route, it is available. Technology has been integrated in the local history classes to include website development, as well, as the production of the student newspaper, school broadcast, and other media presentations. For those that chose the BCPS Region VII Learning Academy, additional course offerings may be found that will enable student to be exposed to a wider range of course offerings that are not currently available on campus. Technology is rapidly advancing every day. There is an increasing need for students to be trained in cybersecurity, which is one of the biggest growing sectors in employment. I would like to see Bland County Public Schools move into providing our students with the necessary skills in technology that will enable them to pursue careers in this growing field.
Should the Bland County Superintendent live in Bland County? Why or Why not?
The Bland County School Superintendent is a vital part of not only the school division, but the community, as well. By being a resident in the county, the school superintendent would be able to develop a strong connection to the communities. Ideally, the Superintendent would work, shop, and pay taxes to the county and community that they serve. Many school boards require superintendents to live within the county borders or within close proximity to their districts. Selecting and hiring a Superintendent is one of the most important duties of a School Board.
What does the future of education look like in Bland County?
I want to see Bland County Public Schools continue to prepare our students with 21st Century skills that will enable them to be successful. Technology will play a bigger and bigger role in education, as the school division seeks to find way to use technology meaningfully. I would like to see Bland County Public Schools to continue to build upon the successes and strive to make improvements. I would like to see an increase in the Career and Technical Education (CTE) course offerings, which would enable students to not only learn the basics for a high school diploma but also potentially earn an industry certification while in high school. This would enable our students to have the skillset to enter the job market for in-demand jobs, such as technology, mechanics, carpentry, and business, directly after graduating from high school. For the students who want to pursue a post-secondary degree, I would like to continue the partnership with Wytheville Community College and be able to offer more Dual Enrollment courses, which will enable students to earn transferrable credits and/or a college diploma, while attending Bland County Public Schools.
Bland's student population is dropping. How can this be reversed? What are the options if it isn't? And, what point does it become too expensive?
State and local funding is determined by average daily membership (ADM), which is calculated in March of each year. At the October monthly School Board meeting, it was reported that enrollment had increased by 47 students, of which 2 were physically attending Bland Count Public Schools and 45 were enrolled in the Region VII Virtual Learning Academy. The 45 students attending remotely do count in the state and local funding disbursements, which will significantly help with the financials. Overall, the current total student membership is 710 students, with 338 at the elementary school and 372 at the high school, which is up from a total of 661 students at this same time in 2020 and up from 682 students in 2019. Kindergarten enrollment is also not seeing any significant decreases, at this time, and is holding steady at 45. One of the reasons for the reversal of dropping enrollment is ability for out-of-district students to enroll. They but are counted as in-district students, for reporting and funding purposes, which will help with the ADM numbers. All enrollment data may be found on the Bland County Public Schools' website, just click on About->Board of Education->BoardDocs. Basically, the online enrollment is enabling the ADM to increase, at this time.
As each new fiscal year begins, the School Board looks at how the schools will be structured, per the Standards of Quality (SOQ) that are set forth by the Code of Virginia. From the current data, it appears the decline in enrollment has leveled off. And, now is the time to grow and plan for the future. I do not foresee the decision ever being made that it is "too expensive" to operate our schools. Our schools are Bland County's future and are an integral part of our communities. We may have to make adjustments, but we will still be Bland County Public Schools.
What are the top two or three things that the school system gets right?
The Bland County School Board has been able to hire wonderful teachers who are dedicated and care about each student. I have personally seen the commitment our teachers have to providing the best education possible. This past year, with the pandemic, has been challenging and our teachers met the challenge and continued to provide a quality education. Being a small school, with a low pupil-to-teacher ratio, has enabled out teachers to offer individualized, tailored, student-centered instruction to meet the learning needs of our students.
Bland County Public Schools may be small, but it is able to offer a wide range of extracurricular activities, both academic and sports related. These extracurricular activities, from football to band to MACC, has enable the students to learn sportsmanship, while engaging in an activity they chose to do. Our Bible Club, recently renamed Bland County High School Bears for Christ, has been highly successful. The community is always ready to come out and support our students in their endeavors.
Through grants acquired through the Bland County Public Schools' QUILL Foundation, a non-profit 501(c)(3), teachers have been able to apply for dollars to fund classroom projects that would not otherwise be included in the fiscal budget. This has enabled teachers to expand on what they are able to do in their classroom. In addition, through QUILL attained grants, the STEM-UP, Sci-Tec, and JAMs programs have been successfully funded. BCPS QUILL was created by the School Board in 2015 and has continued to grow. The STEM- program has been extremely successful in providing an opportunity for our students to investigate and explore hands-on learning in the fields of Science, Technology, Engineering, and Math. The Sci-Tec program has enabled our students to participated in such activities has building and operating drones, robots, and rockets. And, the JAMs (Junior Appalachian Musicians) program has enabled students to enroll in an after-school music program, where they are provided professional music lessons.
What are the top two or three things that the school system gets wrong?
There are always opportunities for growth and improvement. For example, I would like to see Bland County Public Schools encourage our teachers to further their education to teach dual-enrollment courses by paying the tuition for those who wish to pursue that avenue. This would enable the school division to expand upon their partnership with Wytheville Community College and would increase the course offerings for those students who would like to pursue their Associates Degree while in high school. Next, I would like to see if additional vocational-technical opportunities could be offered at the high school. Not all students are college-bound and vocational-technical jobs are in demand now, which will provide high paying skilled jobs for our graduates. And, continued improvements need to be made to the actual brick-and-mortar buildings. Ongoing maintenance issues need to be resolved in a timely and effective manner. Plus, there have always been discussions of what will be done in the future. The School Board needs to develop a realistic 5-Year-Plan to use as a framework for discussions going forward, with parent, community, student, faculty, staff, and other stakeholder input.
Is there anything that other school systems do that Bland County could replicate?
I would like to see School Board advisory committees established. It creates a way for community members to connect with the schools. Advisory committee members would be appointed from each of the four magisterial districts and would include parents, teachers, staff members, students, and others interested in helping Bland County Public Schools achieve its vision of creating a better tomorrow.
A rural small school in Indiana has been able to partner with local employers and other nearby school divisions to provide experience opportunities for students and the ability to select a career path. Students select a major their freshman year. Since career plans can undergo many changes during the high school years, students are able to switch majors at the end of each year, as long as the changes allow them to remain on track to graduate. The end result of this
initiative has been students develop employability skills, communication skills, college and career readiness, and critical thinking.
Another initiative I read about is an elementary school in Virginia uses technology to produce a daily news show. Each school morning, a student leads the "Pledge of Allegiance" on a stream that is broadcast into every classroom. The students are excited to learn about how technology works with a hands-on experience. And, it creates a wonderful sense of community within the school. Bland County High School has recently completed a studio where their school broadcast and other media presentations may be expanded.
And, recently, the Bland County School Board has started livestreaming their meetings on YouTube. This has enabled anyone, unable to attend and who has an Internet connection, to view the monthly board meetings live or at any time that is convenient. I would like to see additional meetings and events livestreamed, as well. Many school divisions already do this and this would greatly enhance transparency and communication.