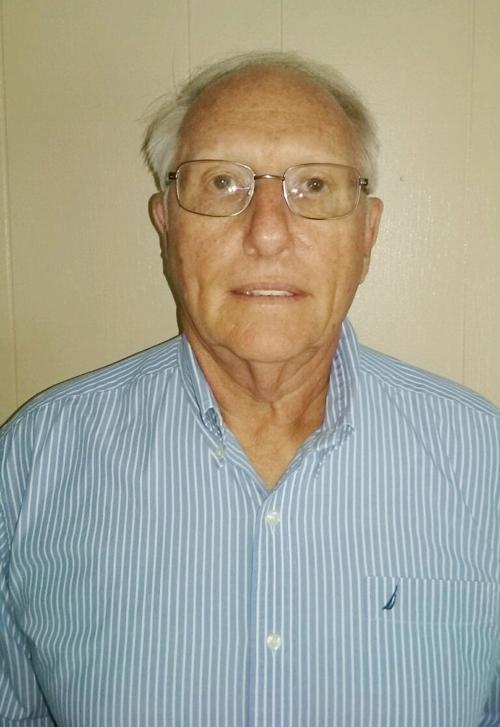 Education: New River Valley Community College
Last Job Held: Vice President, Williams Mfg.
Discuss qualifications to serve on the board of supervisors. How do you view the role of a supervisor?
Communication is key to being a successful supervisor. As a supervisor, I am charged with representing the citizens of my district as well as the citizens of Bland County as a whole. All of the supervisors work well together for the benefit of the entire county.
What issues are important to folks in your district?
Issues important to people in my district: Schools, roads, Wi-Fi service, water and sewage.
What issues are on the horizon that Bland County needs to get in front of?
Improving our access to broadband internet is vital to the future success of the county. As well as improving our water and wastewater infrastructure and our school facilities.
Economic development is always a big issue.
Having access to quality employment is key to a local economy. We have excellent businesses here in Bland County and in our region. The Board of Supervisors and the Economic Development Authority work well together in efforts to constantly improve our local economy.
What industries would you like to see recruited to this area?
The region works well together in recruiting various industries. We work closely with our local businesses and most of them are doing very well, especially in the manufacturing sector. Additional growth is needed in the tourism and commercial development. Infrastructure work has been going on for the past few years to improve our ability to attract additional commercial development, especially along the interstate corridor.
What businesses would you like to see developed?
We want to see our local manufacturers continue to grow and a stronger commercial sector.
How can Bland better use its natural resources and existing trails to capture more tourist money?
One of the challenges to developing any commercial business associated with tourism is access to public water and wastewater infrastructure and broadband internet. Work has been taking place on all of those over the past few years and continues today.
How can the county promote more entrepreneurship?
One of the best ways to support entrepreneurship is through support. The beauty of Bland County is that we support all businesses. Our Economic Development Authority and County Administration, working in coordination with the Board of Supervisors, does and excellent job of recognizing and maintaining contact with small and large businesses in the area.
Would you be willing to raise taxes for school needs? Would you be willing to raise taxes to increase employee pay? Would you be willing to raise taxes to fund more Sheriff's Office needs? What areas of spending would you like to see cut? Are there areas where spending should be increased? If so, where?
I support quality education, having employee pay where it needs to be to attract and maintain quality employees, as well ad I support the Sheriff's Office. The challenge to local government is developing strategies where everything can be accomplished without placing a tremendous burden on the citizens. As a locality in Virginia, under the Dillon Rule, we must fund departments and programs as mandated by the Commonwealth. Often, that places financial burdens on a locality that it must work around. The Board of Supervisors have worked diligently over the past few years to achieve all the issues mentioned above. The challenge with a local budget, such as Bland County's is that there is limited amount of discretional spending that the Board of Supervisors can cut. Bland County operates very lean compared to larger counties and municipalities. We maintain a conservative spending philosophy, while seeking outside funding sources such as grants and partnerships to fund programs and projects that will have long term positive impact on the locality.