When you're camping or hanging out in the yard, it's easy to pop open a beer or pour a glass of wine, but sometimes you feel like a cocktail. Rather than worry about mixing cocktails individually when you're gathered around the campfire, try batching them so all you have to do is pour.
"Batching" cocktails simply means that you're making numerous servings all at once (kind of like a punch) and putting the cocktail in a container like a pitcher so it can be easily and quickly served. Not all cocktails are meant to be batched, however. So here are a couple tips for you. First, for obvious reasons, don't batch a cocktail that calls for eggs. Second, don't use anything sparkling – it will go flat, so if you want to add some tonic or a float of sparkling wine, add it when you're serving the cocktails. Also, keep the batched cocktails cool in the fridge or your cooler, but don't add ice to the mixture because it will just become watered down.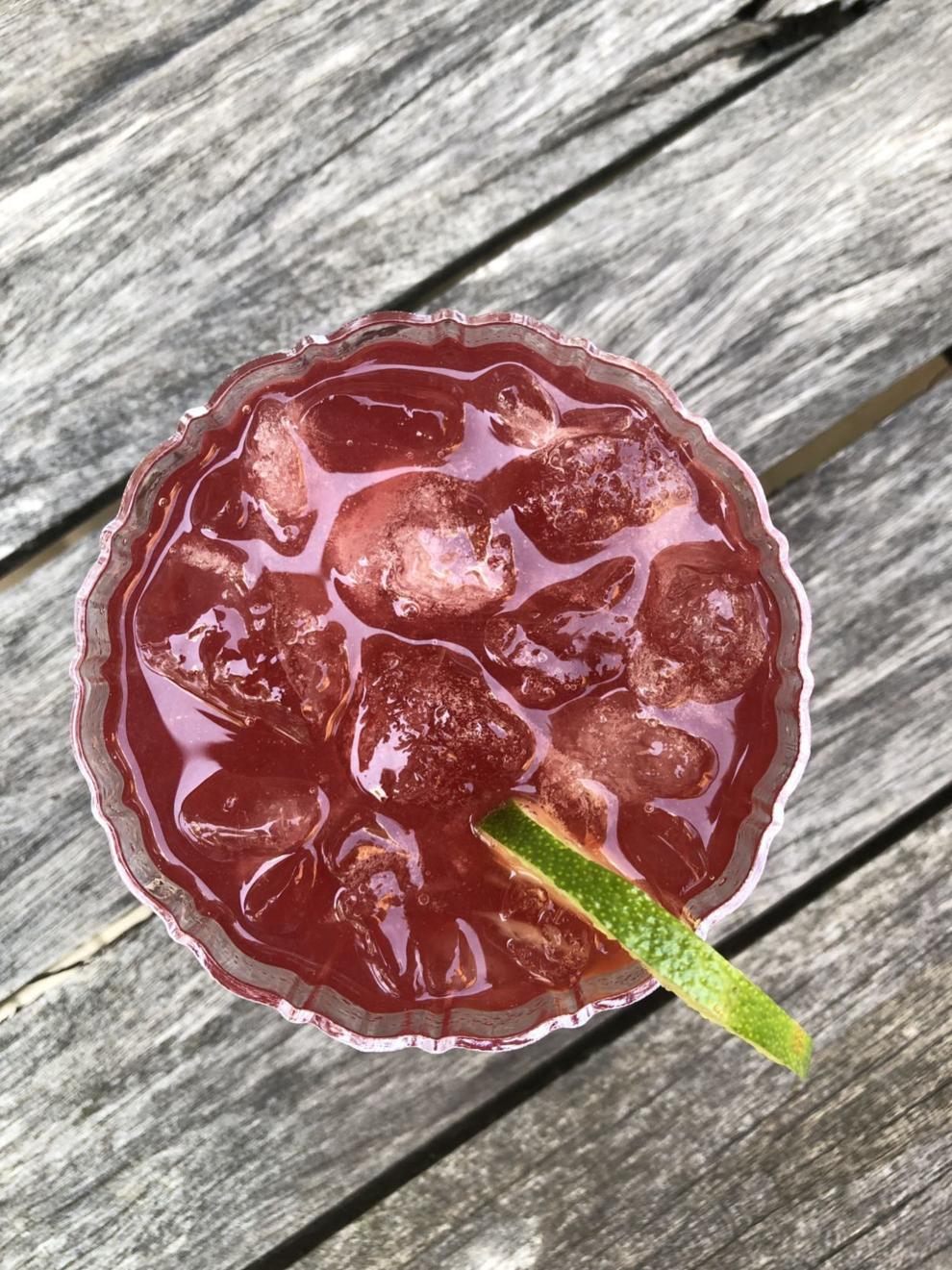 My favorite way to approach batched cocktails is to mix one part shrub to two parts spirit, pour over crushed ice and then add a bit of sparkling water, sparkling wine or tonic. The shrub offers complexity and a refreshing zing and makes batching cocktails super simple.
What's a shrub, you ask? It's a sweet-tart concoction of simple syrup, fruit, herbs, spices and vinegar. It's an old-fashioned way of preserving fruit and is incredibly easy to make. The recipe I'm sharing with you here can be a starting point for any other combination – just take the basic measurements of one part sugar, one part water and one part vinegar and then play around with the fruit, herbs and spices. I used raspberries, blackberries, thyme and ginger in this recipe because raspberries and blackberries are at their peak right now. Other ideas include strawberry, mint and black pepper or peach, basil and ginger. Play around with whatever is in season – have fun with it!
Shrubs are also ideal for making non-alcoholic drinks – mix your shrub with some sparkling water and maybe a bit of fresh lime or lemon juice and you have a fresh alternative to soda.
Summer sipping should be stress-free, but it doesn't need to be boring or bland. Shrubs are the easy way to bring bright, fruity flavor to your cocktail glass. Cheers!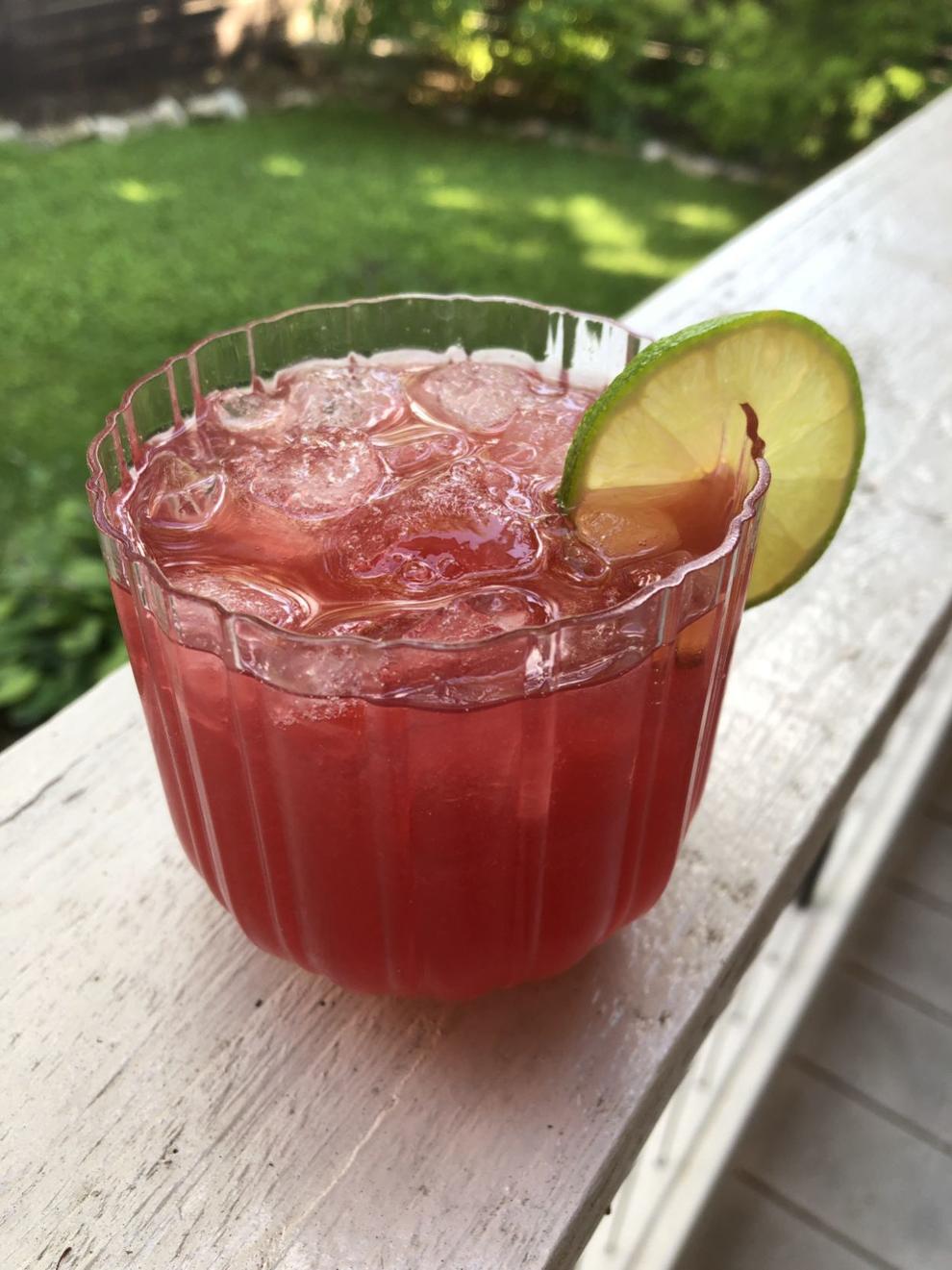 Emmy-winning host Cat Neville is the publisher of Feast Magazine and the producer of tasteMAKERS, which airs nationally on PBS. She has been in food media for about 20 years and when she's not on the road, she can usually be found playing around with new flavors in her St. Louis kitchen.
Berry-Thyme Shrub
1 cup brown sugar
1 cup water
1 cup fresh raspberries
1 cup fresh blackberries
10 stems fresh thyme
2 Tbsp minced fresh ginger
1 cup apple cider vinegar
| Preparation | Add equal parts water and sugar to a saucepan and bring to a simmer, when sugar has dissolved, add fruit and allow to begin to break down, then add ginger and simmer until all of the fruit is broken down. Allow to cool. Strain and then add vinegar. Store shrub in jars in the fridge for up to two weeks. When making a cocktail, mix about one part shrub to two parts spirit and serve over lots of crushed ice.
Rum-Berry Cooler
1 batch Berry-Thyme Shrub
1 750 ml bottle blanco rum (we used Flor de Cana 4 Year Rum)
crushed ice
lime wheels for garnish
| Preparation | Add shrub and rum to a pitcher and stir to combine. Serve immediately or store in the refrigerator. If camping, pour the batched cocktail into a leak-proof container and store in your cooler. The mixture is strong, so serve over lots of crushed ice to allow for dilution, garnished with fresh lime.
This content was produced by Brand Ave. Studios in collaboration with the sponsor. The news and editorial departments had no role in its creation or display. For more information about Brand Ave. Studios, contact tgriffin@brandavestudios.com.