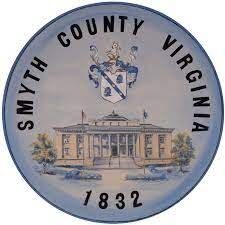 Face-to-face conversations with the owners of the more than 20 county restaurants that would need to add a meal's tax to their customers' bills are on County Administrator Shawn Utt's agenda for the coming weeks.
Commissioner of the Revenue Jeff Richardson will join Utt as they talk with eatery owners and operators about the 6% tax that is now set to be implemented in October and answer questions about it.
Following those individual meetings, county officials agreed Tuesday evening to hold a community meeting on the meals tax Monday, Aug. 16, at 6 p.m. at the Smyth County Technology Center.
The board of supervisors approved the new tax in June along with a new cigarette tax of 40¢ per pack.
Combined the taxes were estimated to generate about $400,000 in new revenue in 2021-22 as the county faces an unprecedented increase in needs and costs for emergency medical services.
During a May public hearing on the proposed meals tax, only one citizen spoke and that was Chilhowie Town Manager John Clark, who supported the measure. He noted that it would help "take the burden off real estate owners like myself." He also noted that travelers would contribute to the revenue.
Clark said he was speaking as a citizen, but he also noted that the meals tax is a strong revenue source for Smyth County's towns and a county tax would equalize pricing between restaurants in the towns and county.
Tuesday, board Chair Charlie Atkins said he'd heard similar sentiments from citizens who note that they pay a meals tax when they eat in any of the towns and wonder, "Why not?" in the county.
After hearing concerns from some eatery owners in late June, the supervisors delayed implementing the tax until October.
Utt told supervisors that the delay shouldn't cause any negative financial consequences because he kept revenue projections "extremely conservative." After looking at neighboring counties' and towns' revenues for similar restaurants as those that exist in Smyth County, Utt said he projects the county could take in as much as $40,000 to $50,000 a month.
Supervisor Judy Wyant said she found the difference between the budgeted meals tax revenue of $250,000 and Utt's current higher monthly projections concerning.
When starting a new revenue stream, the county administrator said it's best to manage expectations toward the conservative side. He noted there's an element of "guesstimation" in the process.
Supervisor Phil Stevenson wanted to know what would have to be cut from the 2021-22 budget if the tax is eliminated entirely.
Utt cited the proposed finance director's position, which has already been advertised, and several capital improvement projects. He said the county could cut $250,000 without impacting existing services but no expansion of services could occur.