Emily Ratajkowski "is super into" Pete Davidson
The 31-year-old model joined Pete to celebrate his 29th birthday earlier this week, and there has recently been "non-stop communication" between the celebrity duo.
A source told E! News: "Emily is super into Pete right now.
"It's still very new, but they have been in non-stop communication and she just went out with him to celebrate his birthday and wanted to make him feel special."
Pete - who has previously dated the likes of Kim Kardashian, Kate Beckinsale and Kaia Gerber - and Emily have developed a strong bond over recent weeks.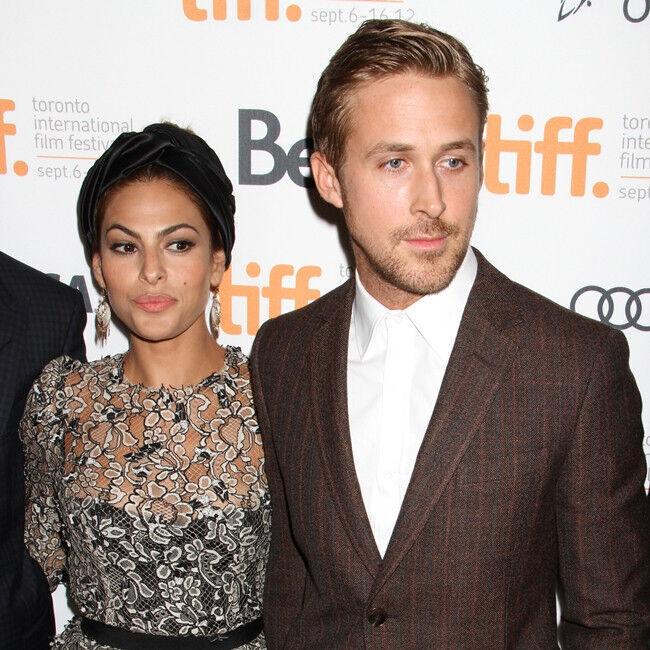 Eva Mendes calls Ryan Gosling 'husband'
Eva Mendes has described Ryan Gosling as her "husband".
The 48-year-old actress has repeatedly fueled speculation over the last week that she and the 'First Man' star - who have daughters Esmeralda, eight, and six-year-old Amada together - have secretly tied the knot at some point in their 11-year relationship and she's seemingly given fans another clue as to their relationship status.
Appearing on Australia's 'Today' show, she said while discussing their time Down Under, where Ryan is filming 'The Fall Guy': "Everyone is so welcoming here and my husband Ryan is here and we are having the best time."
Earlier in the week, Eva sparked questions from fans when she showed off a tattoo on her wrist which features the words "de Gosling".
Eva Mendes has described Ryan Gosling as her "husband", further adding to speculation they are secretly married.
Ticketmaster's apology to Taylor Swift
Ticketmaster has issued an apology to Taylor Swift and her fans.
The ticket sales and distribution were slammed after announcing the cancellation of general sale tickets to Taylor's Eras tour, with a tweet saying: "Due to extraordinarily high demands on ticketing systems and insufficient remaining ticket inventory to meet that demand, [the] public on-sale for Taylor Swift | The Eras Tour has been cancelled".
Ticketmaster said in a statement: "We strive to make ticket buying as easy as possible for fans, but that hasn't been the case for many people trying to buy tickets for Taylor Swift 'The Eras' Tour. First, we want to issue an apology to Taylor and all of her fans - especially those who had a terrible experience trying to purchase tickets."
The apology came after Taylor revealed she was "p***** off" with how the sales had been handled.
Elon Musk lifts Donald Trump's Twitter ban
Donald Trump's Twitter account has been reinstated.
The former US President was permanently blocked from the platform in January 2021 following the attack at the US Capitol in Washington - in which his supporters stormed the building while votes were being counted to verify Joe Biden's election win - but the site's new owner, Elon Musk, has now dropped his suspension, days after opening an online poll asking if the 'Apprentice' star should be allowed back.
Musk tweeted: "The people have spoken. Trump will be reinstated. Vox Populi, Vox Dei."
Shortly afterwards, @RealDonaldTrump was live again, but the 75-year-old businessman has yet to tweet from the account since the ban was lifted.
***
Get more recent celeb news here:
Celeb news for the week of Nov. 14
Ryan Reynolds wrote a Deadpool Christmas film
Ryan Reynolds hopes to make a 'Deadpool' Christmas movie "one day".
The 46-year-old actor revealed he had worked on a festive saga about the Merc with a Mouth but the project got shelved after Disney bought 20th Century Fox, though Ryan hasn't given up hope of the project eventually being filmed at some point in the future.
He told The Big Issue magazine: "Four years ago, ['Deadpool' co-writers] Rhett Reese, Paul Wernick and I wrote a Christmas movie starring Deadpool. But it got lost in the shuffle of Disney acquiring Fox and it never got made.
"Maybe one day we'll get to make that movie. It's not a musical, but it's a full Deadpool Christmas movie. So one day."
Ryan will next be working on 'Deadpool 3', and was delighted to have Hugh Jackman agree to return as Wolverine for the film after asking him "for six straight years".
He added: "It was ultimately Hugh that said, 'I think I am ready to come back.'
"All we had to do was sell it to (producer) Kevin Feige, which didn't take long, and the next thing you knew here we are."
Filming for 'Deadpool 3' has not yet started yet but Shawn Levy is set to direct the sequel while Rhett and Paul are to write the script.
Rhett previously told fans not to "worry" about the fear the third instalment could be Disney-fied after Disney bought its producer 20th Century Fox.
But he has added: "Now when it comes to a particular joke, if we cross a line, maybe we'll hear at some point, 'Maybe not that joke.'
"But I think they've been incredibly supportive of what we're doing, because obviously we were doing it separate from them for a long time, and I think they've seen the success and they've had their own even greater success. So hopefully it'll be a marriage made in heaven. But we've definitely got their support, and that's a great thing to feel."
Adele adds new dates to Las Vegas residency
Adele will be performing her Las Vegas residency on New Year's Eve.
The 34-year-old singer postponed her stint at The Colosseum at Caesars Palace in January just 24 hours before the opening night and claimed COVID-19 had rendered her show impossible to put on but eventually opened 'Weekends With Adele' on Friday (18.11.22) and has already added two new shows to the otherwise sold-out run towards the end of the festive period.
She wrote on Instagram: "New Years Eve has always been a let down for me, I seem to always end up spending it in a car on my way to or from somewhere! But not this year!! I'll be ringing 2023 in on stage!! I dress up to the nines on NYE and I would love it if those of you that come would too! Let's go all out black tie vibes"(sic)
The news comes just days after the 'Easy On Me' hitmaker - who is set to perform in Sin City until March 2023 - revealed that she had "never been more nervous" ahead of opening night.
She wrote: "I'm highly emotional, incredibly nervous but can't sit still because I'm so excited. I feel a million miles away from home, I can't stop thinking about when I was little and saw Tom Jones in Mars Attacks and thought blimey how did he get from Wales to Las Vegas!?" I always get scared before shows, and I take it as a good sign because it means I care and means I just want to do a good job. Maybe it's because I didn't start when I was supposed to. Maybe it's because it's opening night, maybe it's because Hyde Park went so great, maybe its because I love the show I don't know. But it's safe to say I've never been more nervous before a show in my career, but at the same time I wish today was tomorrow. I can't wait to see you out there x."(sic)
The new dates will take place on December 30 and December 31, with Ticketmaster's Verified Fan presale taking place from 10am P.T on November 23.
Camila Cabello originally auditioned for The Voice
Camila Cabello originally auditioned for 'The Voice.'
The 25-year-old pop star initially found fame on 'The X Factor USA' in 2012 as part of girl group Fifth Harmony before going on to a solo career but revealed that her first stab at success came in the form of an audition for the rival talent show she now serves as a judge on.
She said: "The truth is - I actually did audition for 'The Voice'. I'm not even sure I can say the story. I did make it in the producer round, not the TV round. I never auditioned for the coaches!"
The 'Don't Go Yet' hitmaker went on to explain that she eventually decided not to continue with 'The Voice' because she was a big fan of boy band One Direction - who were put together on the British version of 'The X Factor' - and hoped to meet them.
She told Access Hollywood: "And then I was like, I really wanted to meet One Direction, and I knew that they were gonna perform for 'X Factor'. So I was like, 'I'm just gonna risk it and not do 'The Voice' and audition for 'X Factor.' And then I did end up meeting One Direction! It was a pretty wild move!! It's like it was a magnet though, I was meant to be back."
Earlier this year, Camila performed 'Havana' on 'The Voice' alongside fellow judges Gwen Stefani, Blake Shelton, and John Legend and admitted it was a "really cool" experience.
She said: "They're such incredible artists I feel almost embarrassed that they sang my song. But it was really cool. We did like one quick 15-minute rehearsal [during lunch], which was cool because we didn't have time to overthink things. The next day we performed it, we ran over it a few times and then we [filmed] it."
Britney Spears no longer speaks to her former PA Felicia Culotta
Felicia Culotta has not spoken to Britney Spears "in a while."
The 56-year-old Louisiana native was a family friend of the 40-year-old pop star - who regained control of her multimillion-dollar fortune when a conservatorship governed by her family was terminated in 2021 - when she became her personal assistant during the early days of her career but revealed that she has not heard from Britney despite sending her several handwritten letters.
She said: "I haven't spoken to her in quite a while. I write all the time. I love handwritten letters. I just hope and pray she gets them. I know for sure before she wasn't [in the past], so I'm very hopeful that she gets them [now]."
Felicia - who made a cameo appearance as Britney's schoolteacher in the music video for her debut single '...Baby One More Time' in 1998 - added that "karma" will play a part in the aftermath of the #FreeBritney movement, and sent her well wishes to Britney following her wedding to actor Sam Asghari in June.
She told the New York Post's PageSix column: "It does feel like karma. Karma will get every single thing that was bad -- karma will take care of [it]. I have faith in that. But I'm very grateful that Brit has gotten her own words back, and her own voice. That makes me happy. I just hope that her wedding and all the good things that are happening in her life make her as happy as we want her to be."
Earlier this year, the 'Toxic' hitmaker claimed that she had watched Felicia take part in the 'Framing Britney Spears' documentary and took to social media to accuse her former assistant of lying throughout the programme.
She tweeted: "The best part to me was when my old assistant talked about how I went through the neighborhood passing out 100 dollar bills when my first song came out. I wish I could go inside the heads of people like my dad and her and really try to understand why people lie and make up such things like that!"
Power Rangers star Jason David Frank dead at 49
Jason David Frank has died at the age of 49.
The actor - who had children Skye and Hunter with ex-wife Shawna but was married to Tammie Frank from 2003 until his death and had kids Jenna and Jacob with her - was best known for playing the role of Tommy Oliver in the original 'Power Rangers' franchise but was found dead on Sunday (20.11.22), according to a representative.
Without revealing a cause of death, the rep told PEOPLE: "Unfortunately, it is true. Please respect the privacy of his family and friends during this horrible time as we come to terms with the loss of such a wonderful human being."
Following the news, Jason's co-star Walter E.Jones - who played the black ranger in the superhero series - was "heartbroken" to have lost a castmate and
He wrote on Instagram: "Can't believe it…. RIP Jason David Frank. My heart is sad to have lost another member of our special family. #jasondavidfrank #jdf #walterejones #greenranger #whiteranger #mmpr #maythepowerprotectyou #tommy"
Just a week before his death, the 'Junior Defenders' star was promoting what would eventually become his final film role in 'Legend of the White Dragon' and his last Instagram post was with a fan who had been inked with a tattoo based on the upcoming move, complete with Jason's signature.
He captioned the post: "The FIRST EVER LOTWD TATTOO!!!! That's dedication! We love seeing the excitement and hype from the fans! can't wait to share this new universe with you #lotwd #whitedragon #erikreed #1263 follow my new movie @lotwhitedragon."(sic)
Cheryl Burke reveals why she has quit DWTS
Cheryl Burke has quit 'Dancing with the Stars.'
The 38-year-old dancer has served as a professional on the ABC ballroom competition almost every year since 2007 but is officially stepping down so she can focus on the "next phase" of her career.
On Sunday (20.11.22), she wrote on Instagram: " am sitting here full of so many conflicting emotions about the words I am about to write…Tomorrow night will officially be my final dance as a pro dancer on @dancingwiththestars. This has been one of the absolute hardest decisions of my life and I am also confident that it is the right one. This show has been my 2nd family since I was 21 years old. The cast, crew
and fans have seen me through my highest highs and some of my lowest lows, and I honestly don't know who I would be today without them. I also know that it is time for me to begin the next phase of my career, although dance will always be a part of me."
The 'Dance Moms' star - who was married to 'Boy Meets World' actor Matthew Lawrence from 2019 until 2022 - went on to add that she is "excited" for the future and teased that there are some new projects to come.
She added: "am excited about the idea of evolving, about being challenged in new ways, having the ability to expand my commitment to mental health advocacy, focusing on my new found love for podcasting, and I'm ready to face the uncertainty (though it's scary as sh**) of what the future holds - I do have a few things up my sleeves though, so don't worry ." (sic)
Finneas is 'really happy' for sister Billie Eilish upon her new relationship
Finneas is "happy" for Billie Eilish amid her new relationship.
The 25-year-old producer is the brother of 'bad guy' hitmaker Billie, 20, and explained that he is "happy" for his younger sister following the news that she has struck up a relationship with The Neighbourhood frontman Jesse Rutherford, 31.
He told E! News: "Listen, as long as she's happy. I'm happy!"
His comments come just weeks after the GRAMMY Award-winning star was said to be "getting along flawlessly" with Billie's new boyfriend and that he "approved" of the new relationship.
A source said: "Jesse gets along flawlessly with [Billie's] brother Finneas, who is so important to her. Finneas approves of this, as he really loves seeing his sister so happy and giddy. Billie has gone through such amazing changes and growth in the past few years, and she is ready to be with a man who is on her same level. She says that Jesse is the perfect guy for her. The chemistry between them is electrifying and everyone around them can see this. They are both passionate about their music and Jesse treats Billie with so much respect and admiration. He does not look at her as a superstar or anything like that. Billie and Jesse have known each other for years so even though they've only been dating a short while, she feels very comfortable with him. llie knows fans may be concerned over their age difference, but it really isn't a concern of hers because they connect on so many levels. Plus, she's turning 21 in a few months so there won't be as many restrictions in terms of where they can hang out because she'll be old enough at that point.. Billie respects Jesse as a person. Not only is he very successful as an artist, but he's also incredibly smart and funny, and he treats her with nothing but respect. Things are still relatively new but it's going really well so far."
Hoda Kotb has a 'great working relationship' with her ex-boyfriend
Hoda Kotb has a "great working relationship" with her ex-boyfriend.
The 58-year-old star was married to Burzis Kanga from 2005 until 2008 but has adoptive daughters Haley, five, and Catherine three with former fiancé Joel Schiffman and explained that the former couple "speak a lot" to ensure their time with the kids over the Christmas period is divided up fairly.
She said: "We have a really great working relationship when it comes to holidays. We speak a lot and we make sure that we divvy it up so that it is great for him and great for us. The ultimate goal is when your girls are happy. That's what we both say, 'Happy girls, that's all we want!"
The 'Today' host went on to add that she and her former partner have a "nice mix" and noted that her co-star Savannah Guthrie, 50, - who is mother to Vale, eight, and Charles, five, with husband Michael Feldman - want to teach their children to be "brave."
She told Us Weekly: "And that's what we have. So they enjoy spending time with their dad and they enjoy spending time with me and everybody on my side. So it's been really good [and] we have a nice mix. Savannah and I both came to motherhood late in life, but I think one thing I really wanna work on with my girls, too, is them having their voice. [Teaching them about] being brave enough to say what they need, what they want and not to feel greedy or too much or too bossy.
""I feel like a lot of us, when we were younger, we were taught to be quieted. I was called shy, but as I reflect on [it], I was probably quieted like, you know, 'Quiet down, be a good girl.' But, I think I want my girls to be more vocal and to say what they want and not to be afraid and not to try to conform to be what other people want."
Mariah Carey to open for Santa Claus at the Macy's Thanksgiving Day Parade
Mariah Carey's "childhood dream" will come true when she opens Macy's Thanksgiving Day Parade.
The 52-year-old pop star - who is known for her groundbreaking festive hit 'All I Want for Christmas is You - took to social media to alert fans that she will be performing at the department store's annual parade in New York City on Thursday (24.11.22.)
She wrote on Instagram: "My childhood dream is coming to life! I'm going to be opening for the one and only, SANTA CLAUS, at this year's @macys Thanksgiving day parade! Tune in on Thanksgiving Day @NBC."(sic)
Meanwhile, the 'Always Be My Baby' hitmaker - who is mother to 11-year-old twins Moroccan and Monroe with ex-husband Nick Cannon -is set to headline the Madison Square Garden concert 'Mariah Carey: Merry Christmas to All' over the festive period as well as four other shows and explained that she always sets "rules" around Christmas.
She said: "When I'm not onstage and I'm in holiday mode, there are rules that I set. I don't care who it is - the kids, if I have guests, whatever - nobody is allowed to play or watch anything other than a Christmas-related thing. If I wake up in the middle of the night and walk into the living room, and the music isn't playing and the lights aren't on, I just can't handle it.
"I'm trying to make [these shows] as magical as possible. Oftentimes as a child, or even throughout earlier parts of my career, I did not feel loved. I certainly never felt unconditional love, and that's what I have with my fans: that connection. So I'm extremely excited."
Nick Cannon has 'no idea' if he'll have more children
Nick Cannon has suggested he's not planning to have any more children.
The 'Masked Singer' presenter recently welcomed his eleventh child into the world, while Alyssa Scott - the mother of his late son Zen, who died of brain cancer aged just five months last December - is pregnant with his twelfth, but he has "no idea" when he'll have more after that and said he is "good" with his family situation the way it is.
Asked when fans can expect more babies, he told Billboard News: "I don't know, man. I have no idea. I think I'm good right now!"
The 42-year-old star - who also has 11-year-old twins Moroccan and Monroe with ex-wife Mariah Carey, Golden, five, Powerful Queen, 19 months, and Rise, two months, with Brittany Bell, twins Zion and Zillion, 14 months, and one-week-old Beautiful Zeppelin with Abby De La Rosa, Legendary Love, two months, with Bre Tiesi, and Onyx Ice, two months, with LaNisha Cole - insisted his kids are always his top priority and he credited his brood for inspiring his work.
He gushed: "That's my number one priority, obviously. I wake up being a father thinking about my kids and everything else comes after that.
"My kids are definitely the creative force in all that I do. They're the funniest, most innovative, best questions…every project I'm working on now is through their eyes."
Nick previously admitted he doesn't believe monogamy is healthy.
He said: "You can still make covenants without getting the government involved, where two people say, 'We choose to be monogamous because we value this so much, we don't want anyone to be a part of this energy we have,' and I don't feel like that's healthy. I don't think monogamy is healthy. I feel like that gets into the space of selfishness and ownership."
Gary Oldman thinking of retiring
Gary Oldman is ready to retire from acting.
The 64-year-old star has no plans to still be "active" in his career when he turns 80 and still has other interests he'd like to find the time for before it's too late, so would be "very happy" if playing Jackson Lamb in spy drama 'Slow Horses', turns out to be his final role.
He told the Sunday Times Culture magazine: "I've had an enviable career, but careers wain, and I do have other things that interest me outside of acting.
"When you're young you think you're going to get round to doing all of them -- read that book -- then the years go by...
"I'm 65 next year, 70 is around the corner. I don't want to be active when I'm 80.
"I'd be very happy and honoured and privileged to go out as Jackson Lamb -- and then hang it up."
Gary has signed up for at least two more series of 'Slow Horses' and, two seasons into the show, loves working on the programme because it fills a void he's missed from no longer doing theatre.
He said: "'Slow Horses' is the closest thing to a theatre company I've known in years.
"We all get on. I miss theatre's camaraderie. I didn't plan to stop doing theatre, it just happened."
The 'Harry Potter and the Prisoner of Azkaban' star is amazed by how many people have confided in him about their own secret former lives as spies, but he's pleased they find 'Slow Horses' "realistic".
He said: "These are normal people who happen to be spies.
"A surprising number of people tell me they used to work in the world and it's quite realistic. They have trouble with the ex, they've got a divorce that's messy, they've got to arrange to see the kids, which I find deeply touching and sad.
"Having been divorced, I've experienced that and it is heartbreaking."
David Bowie's son slams Donald Trump for using his dad's music
David Bowie's son has slammed Donald Trump for using his dad's music at his political rallies.
The former US President recently announced his third bid for the White House, and Duncan Jones - who is an outspoken critic of Trump - has expressed his frustration at his dad's music being played at Trump's rallies.
The 51-year-old film director - who has previously tried to block Trump from using his dad's records, including his hit single 'Heroes' - said: "Pretty sure he's just doing that now to wind me up."
However, Duncan also admitted that he's virtually powerless to do anything about it.
He said on Twitter: "I have been told there is little we can do about it."
Meanwhile, Elon Musk has put Trump's potential Twitter return to a public vote.
The 51-year-old businessman recently acquired the micro-blogging platform in a $44 billion deal, and he's now revealed that the former US President could return to Twitter, after he was suspended in 2021.
Above the voting buttons, Elon wrote: "Reinstate former President Trump (sic)"
The Tesla boss followed his initial tweet with a Latin expression that translates to "the voice of the people is the voice of God".
Elon later added: "Trump poll getting ~1M votes/hour! (sic)"
The billionaire recently approved the decision to reactivate the Twitter accounts of Kathy Griffin and Jordan Peterson.
However, he claimed at the time that the "Trump decision has not yet been made".
Trump, 76, was suspended from the platform in January 2021, following the attack on the Capitol Building in Washington.
The micro-blogging platform explained that the account was being suspended due to "the risk of further incitement of violence".
Twitter said in a statement: "After close review of recent Tweets from the @realDonaldTrump account and the context around them - specifically how they are being received and interpreted on and off Twitter - we have permanently suspended the account due to the risk of further incitement of violence."
Katharine McPhee and David Foster 'don't care about age gap'
Katharine McPhee and David Foster "don't care" about their age gap.
The 38-year-old star married David, 73, in 2019, and Katharine has insisted that she doesn't give any thought to their age gap.
The brunette beauty - who has Rennie, 20 months, with David - shared: "Of course, some people think it's a thing, but we don't we don't care.
"Here's the thing about social media [and] people who make comments ... You have to remind yourself that they make that comment and five seconds later, they're not thinking about you anymore."
The loved-up duo are now looking forward to spending Christmas together, and Katharine has revealed that they're both fans of "practical gifts".
She told DailyMail.com: "We honestly have everything we need. We don't need anything - we really don't. We're really grateful to have what we have ... our friends and family, everyone's healthy and [David's] not a materialistic person at all.
"I kind of like to give practical gifts for Christmas - nothing extravagant - like new suitcases and things like that. But like nice suitcases, sexy suitcases."
Meanwhile, David recently revealed that he has no regrets about becoming a dad again in his 70s.
The music mogul - who also has Allison, 52, Amy, 49, Sara, 41, Erin, 40, and Jordan, 36, from previous marriages - is determined to spend as much time as possible with his little boy.
He explained: "I haven't regretted a single day of it. I've loved every single day.
"It's the standard thing of like, 'Oh, well you were so young when you had your children and you were working day and night, you never saw them.'
"And there is some truth to that, sadly, for my [older] kids. I was just working a lot. Even though I'm working a lot now, I'll cancel anything just to hang with him. It's just different."
King Charles 'plans to reduce royal staff'
King Charles plans to cut staff numbers across the Windsor estate.
The 74-year-old monarch is reportedly keen to reduce staff numbers, leaving some employees feeling "extremely worried about their futures".
An insider told the Daily Mirror newspaper: "It's a really testing time. Many are already resigned to leaving jobs they have cherished for years. It's left a real sense of dread among staff."
It's been suggested that Queen Elizabeth's ladies in waiting at Sandringham are among those who at risk of losing their jobs.
Charles ascended to the throne in September following the death of the queen, and his coronation is set to take place on May 6 at Westminster Abbey in London.
The ceremony will see the king crowned alongside his wife, Camilla, Queen Consort, with the historic service being conducted by the Archbishop of Canterbury, Justin Welby.
Buckingham Palace said in a statement: "The coronation will reflect the monarch's role today and look towards the future, while being rooted in longstanding traditions and pageantry."
Charles will be anointed as sovereign during the ceremony, and Camilla will also be crowned as part of the service, albeit in a simpler ceremony.
The coronation is expected be more modest than before. The late queen was coronated during a three-hour ceremony in June 1953, when thousands of people lined the streets of London.
The landmark event marks the formal investiture of a monarch's regal power. However, Charles is said to have already planned a scaled-down ceremony.
A source said recently: "The 1762 gold stagecoach which was seen at the queen's Platinum Jubilee is once again expected to be seen. The anointing of the monarch will also be retained, but a shorter ceremony will take place with fewer guests."
Mindy Kaling admits to being a 'prude'
Mindy Kaling is a "prude".
The 43-year-old star co-created 'The Sex Lives of College Girls', and Mindy admits that the show actually helped her to feel more comfortable with the topic.
She said: "I think I had to get cool with being cool with sex. I feel like I am sex negative. I'm like very much of a prude."
The hit series stars the likes of Pauline Chalamet, Amrit Kaur, Renee Rapp, Alyah Chanelle Scott, and Gavin Leatherwood.
But Pauline, 30, revealed that the sex scenes aren't as racy as they might seem.
The actress told E! News: "I think the sexual scenes that we play on the show are actually quite safe.
"We see a lot of post coital sex. We see tops on, you know? There's no objectification, I don't believe, of women on the show. So I think I have at least always felt very safe and I found it to be fun to learn what it is to be playing this in a comedy."
Meanwhile, Mindy previously confessed that she feels most comfortable writing about "strivers and dorks".
The actress is a huge fan of the X-rated drama series 'Euphoria' - but thinks she'd struggle to write a similar show.
Mindy said: "I love 'Euphoria' and I think [creator] Sam [Levinson] is like a genius. I think he has a lot to say about things like sex and drug use and addiction and those are incredibly interesting, but we don't have a ton of experience in that.
"I watch that show on the edge of my seat, vicariously, but I feel like nerds lusting over guys is more what we feel comfortable writing about so that's why we do this. We write about strivers and dorks and people who are underestimated."
Letitia Wright needed therapy after Chadwick Boseman's death
Letitia Wright turned to therapy following the death of Chadwick Boseman.
The Hollywood actor passed away in August 2020, aged 43, and his 'Black Panther' co-star has admitted to being "devastated" by his death.
Letitia - who stars in 'Black Panther: Wakanda Forever' - shared: "I was devastated, as you can imagine. I've had to process it through therapy.
"It's not like I had a two-year break to process it and then came back into the film. We had to start six months after Chad died."
Letitia's entire life outlook has been changed by Chadwick's death, with the movie star admitting she's become "afraid to lose people".
She told the Guardian newspaper: "You don't know until something happens how it will affect you. You think you have time, and that's the thing I've learned. These things make you realize it's important to reach out to people you love.
"The amount of times I text my cast members to tell them I love them, especially Danai [Gurira]. I'm always texting Ryan [Coogler, the director of the 'Black Panther' films] that I love him, and asking him how he is. I'm not going to delay that any more because tomorrow's not promised.
"Since Chad died, I'm so afraid to lose people."
Letitia also turned to Chimamanda Ngozi Adichie's 'Notes on Grief' to help her deal with the situation.
She explained: "She describes how when you go through grief, nothing soothes the pain. You're just furious you've lost this person. All you want is them back.
"Grief comes like a thief in the night, and it just stays there. And you have to deal with it. You can't kid yourself that you're OK today."
Big Sean and Jhene Aiko welcome baby boy
Big Sean and Jhene Aiko have welcomed a baby boy.
The couple - who have been dating on and off since 2016 - secretly welcomed their first child together on November 8.
Jhene shared the news on Instagram with a selection of pictures and wrote: "11/08/22 Noah Hasani, after 24 hours of labor, a total lunar eclipse, and while it was pouring rain… he came my baby Yoda, my Sani (sic)."
Big Sean, 34, added: "After 24 hours of Labor, A Lunar Eclipse, with rain from the beginning of labor til he was born, he's here safe and sound. Happy, Healthy and everything we could ever ask for and more. Any and everything for you Son. Noah 11/8/22."
Big Sean - who previously dated pop star Ariana Grande - and Jhene first revealed their pregnancy news in July.
The 'Blessings' hitmaker said at the time that he "can't wait" to become a dad for the first time.
He wrote on Instagram: "Whole new motivation foreal! ... Very grateful God continues to bless us, Thank you. (sic)"
He added in separate post: "Can't wait to be a dad."
The celebrity couple briefly split in 2019 before getting back together the following year.
Speaking in 2021, Jhene opened up about their relationship and insisted it's built on a very strong friendship.
The 34-year-old singer also revealed that she's always felt "comfortable with him" and that their romance is unlike anything else she's ever experienced.
She explained: "When I first met Sean, the one thing I can say is he immediately felt familiar, like I knew him already and I was comfortable with him immediately ... I had never felt that feeling of like, I've met you before ...
"Our friendship is really strong, so that has made our relationship what it is, just that foundation of real friends who really know each other on that level."
Louis Tomlinson shocked by UK number one album
Louis Tomlinson can't believe he has topped the UK album charts.
The 30-year-old singer's second solo album 'Faith In The Future' took the number one spot after a close battle with Bruce Springsteen and Louis admitted it was "not necessarily something I saw coming".
Speaking to OfficialCharts.com, Louis said: "My album is number one on the Official Charts - I can't quite believe I'm saying that. I just want to say a massive, massive thank you for all the incredible support the fans have shown me in the last week and my whole career.
"This is an absolute honor and not necessarily something I saw coming. Thank you, thank you, thank you!"
He added on Twitter: "NUMBER 1 IN THE UK! F****** love you all!!!
"The support over this release week has been on a different level. Thank you so much to everyone involved!
"Don't even know what to say. Just mind blown. THANK YOU!"
'Faith In The Future' is Louis' follow-up to his debut solo album 'Walls', which was released in 2020.
He is now the fourth member of One Direction to top the UK album charts with a solo offering.
Zayn Malik went to number one with his 2016 debut 'Mind Of Mine', Harry Styles has had two number ones with self-titled 2017 record and 2022's 'Harry's House', while Niall Horan reached number one with his 2020 album 'Heartbreak Weather'.
Simon Cowell to receive philanthropy award
Simon Cowell will receive the Exceptional Generosity in Philanthropy gong at the Variety Club Showbusiness Awards next week.
The music mogul will be presented with the award by his close friend Amanda Holden, when she hosts the ceremony in London on Monday (11.21.22) and Simon will follow in the footsteps of previous winners Kylie Minogue, Judi Dench and The Beatles.
Professor Jonathan Shalit OBE - chairman of the Variety charity which has raised hundreds of millions to help children with disabilities and those who are disadvantaged - told The Sun newspaper's Bizarre column: "The Variety Club Silver Heart Awards are made to special people in recognition of their global achievements.
"The awards recognize the unique creative contribution made by each winner in reaching out and enriching the lives of millions.
"Simon's philanthropy is nothing short of extraordinary. His public associations are well chronicled.
"But the real reason Variety has awarded Simon the Variety Club Silver Heart Award for Exceptional Generosity in Philanthropy is as much, if not more, for what he does privately and unheralded.
"Simon has literally - in true Variety spirit - enriched the lives of millions."
Other winners at the awards are set to include Gary Barlow, Beverley Knight, Judy Craymer, Edward Enninful, Naomi Campbell and Katherine Jenkins, who will receive the Variety Club 'Duke of Edinburgh' Gold Heart Award for National Excellence.
Professor Shalit added to HELLO!: "I was reminded of the great heritage of the Variety Club Showbusiness Awards, when recently watching a 1958 Pathe News Film which reported 'The sixth year of these coveted Variety Club Silver Heart Awards, which today rank with Hollywood's Oscars among the greatest honors of showbusiness.
"Congratulations to the winners. You stand on the shoulders of giants in collecting a Variety Club Silver Heart for your remarkable achievements."
Harry Styles and Olivia Wilde 'are taking a break'
Harry Styles and Olivia Wilde are reportedly "taking a break" after two years together.
The 28-year-old singer and Olivia, 38, are said to have put the breaks on their romance, with an insider saying that the move was a "very amicable decision".
The source told PEOPLE: "He's still touring and is now going abroad. She is focusing on her kids and her work in LA. It's a very amicable decision."
Olivia - who has Otis, eight, and Daisy, six, with actor Jason Sudeikis - was spotted at Harry's concert in Los Angeles on November 15, and the duo remain "very close friends".
Another source added: "Right now, they have different priorities that are keeping them apart."
Earlier this year, Olivia revealed that she was determined to "protect" her romance with Harry.
The actress explained that she was eager to keep their relationship out of the spotlight.
She said: "I'm not going to say anything about it because I've never seen a relationship benefit from being dragged into the public arena.
"We both go out of our way to protect our relationship; I think it's out of experience, but also just out of deep love."
Olivia also directed Harry in her psychological thriller movie, 'Don't Worry Darling', and the pop star relished the experience of working with her.
Harry shared: "As a director, Olivia is incredibly focused. She communicated what she was looking for from the cast with both clarity and respect.
"I think transitioning from acting into directing has made her a director who knows how to get the best out of everyone."
Meanwhile, Olivia confessed that she hating dealing with the attention that came her way after she split from Jason and started dating Harry.
She said: "The last two years, my family has gone through this kind of restructuring and a revolution that should be a totally personal experience. And it's not."
Saweetie quit social media 'to protect her mental health'
Saweetie has been "off of social media for a year".
The 29-year-old rap star has revealed that she took a step back from social media platforms for the sake of her mental health.
Asked how long she's been off social media, Saweetie explained: "A year! A year. Because I had brand deals, so I had to spot post, but I've been off of social media for a year."
The 'Best Friend' hitmaker admits that the move has helped to protect her "peace".
She told Complex: "Sometimes, I train for the good. Sometimes I train for the whatever you want to call It. I protected my mental health by keeping and protecting my peace from negativity."
Saweetie has enjoyed a meteoric rise over recent years. But she actually looks back on the early days of her career with fondness.
The rapper - who studied at the University of Southern California before she switched her focus to music - shared: "I miss college Saweetie, and me meeting other creatives. I just wanted to make something else.
"Now everyone wants to charge for every second and it kind of just takes the art out of it."
Despite this, Saweetie feels she's learned from some of her past mistakes.
Asked what advice she'd give to her younger self, she replied: "Take your time. And don't [jump] at the first opportunity.
"I felt like those tough lessons definitely made me a wiser woman, but I think I would've just taken my time ... Who [you] surround yourself really, really affects the trajectory of your career."
Saweetie has always been keen to support up and coming artists.
However, the chart-topping star claims that she's "figured everything out" for herself.
She explained: "I just love new artists. No one reached out to me or helped me out, I figured everything out myself. More women who are in position to help the younger women, we should do that because no one helped me.
"But instead of having a chip on my shoulder, you have to be the difference you want to see. So that's what I do."
Heidi Montag reveals the name of her baby boy
Heidi Montag has named her baby boy Ryker Pratt.
The 36-year-old star and her husband Spencer Pratt - who already have son Gunner, five, together - welcomed their second child on Thursday (11.17.22), and Heidi has now taken to social media to reveal the name of her baby boy.
In a Snapchat post on Friday, Heidi wrote: "Ryker Pratt. 7.9 lbs. 21 in. Born 11:31 a.m. (sic)"
The blonde beauty and Spencer discussed possible middle names for their son in a subsequent video.
Spencer, 39, joked that she should call her son "Snap", in recognition of her fondness for the platform.
Heidi then said with a laugh: "Ryker Snap Pratt."
Heidi also opened up about her pregnancy experience on Snapchat.
She shared: "I was screaming in the hospital. It was 45 minutes later that I delivered him. So I'm really glad we came to the hospital. It was about an hour and 15-minute delivery total."
Heidi previously discussed her pregnancy journey, admitting that she was initially "shocked" to learn she was having a boy.
Heidi - who married Spencer in 2008 - said earlier this year: "I'm having a boy! Oh, my gosh.
"I did the earliest test to find out and I just felt like my doctor had the answer so I called. And I was like, 'Hey, just wanted to check in to see if you guys got the result?' And they were like, 'Actually, we just got them ten minutes ago.' So I couldn't wait for Spencer and I was like, 'OK, I'm ready!' They were like, 'It's a boy!' And honestly, I was so shocked."
Heidi was actually "convinced" she was having a baby girl instead.
She said: "I was going back and forth because everything felt the same as [when I was pregnant with] Gunner.
"I was like, 'These are the exact same symptoms, the exact same thing.' But I think for the past year I kind of thought I'd have a girl. But then when I found out it's a boy - when the shock wore off - I couldn't be happier because ultimately my biggest prayer was whatever would be the best for Gunner."
Saweetie's single is her 'memoir as a single woman'
Saweetie's new single is her "memoir as a single woman".
The 29-year-old rap star - who previously dated Quavo of Migos - has revealed that her turbulent love life was the inspiration behind her new track, 'Don't Say Nothin'.
She said: "It's my memoir as a single woman, dealing with men who talk too much. I put all of my experiences into one song. The studio is definitely therapy."
Despite this, Saweetie has confessed to having mixed emotions about her new album, 'The Single Life'.
She told Complex: "I'm caught in between two emotions. I'm nervous, but I'm excited because this is the most vulnerable I've ever been with my music. You know?
"I feel like it's my duty to share my story with this big of a platform, so this whole year was me peeling back layers of myself. I'm interested to see how my fans are going to feel about it."
Last month, Saweetie insisted she feels "proud" to be single.
The rap star also confirmed that she planned to address the speculation about her love life on her new album.
She said: "I feel like a lot of my private love life has been publicised on the media and the internet, so it's time for me to speak up.
"I think the best way to respond to my perception is through the music 'cause honestly, if you don't know me personally, I'm not gonna have a personal conversation online."
Saweetie also insisted that she's "comfortable" being single.
She shared: "'The Single Life' ... what it means to me is just me standing on being single. We need to be comfortable in just being single.
"And if you want to go here and go there, that's OK too. But I'm a single woman and I'm proud to be with myself."
Zoe Kravitz credits Taylor Swift with helping her through COVID-19 lockdown
Zoe Kravitz has credited Taylor Swift with helping her through the COVID-19 lockdowns.
The actress found herself a long way from home during the pandemic as she had been shooting 'The Batman' in London but she had a friend near by as Taylor was in town with her boyfriend Joe Alwyn and Zoe says being able to spend time with the singer was a huge comfort.
She told GQ magazine: "She was my pod [bubble]. She was a very important part of being in London, just having a friend that I could see and that would make me home-cooked meals and dinner on my birthday."
Taylor was also full of praise for her pal in an email to GQ, writing: "Zoe's sense of self is what makes her such an exciting artist, and such an incredible friend," Swift said. "She has this very honest inner compass, and the result is art and life without compromising who she is."
It was previously revealed that Taylor also helped her friend take part in a photoshoot for New York Times Magazine during 2020 as she was able to assist because she was in a COVID-19 bubble - a linked support network - with Zoe.
New York Times Magazine editor-in-chief Jake Silverstein told WWD: "Zoe was being very strict about [social distancing guidelines] anyway because she's shooting [The Batman], and Taylor Swift was in her pod and willing to assist."
As well as spending time together during the pandemic, the two friends also worked together with Zoe co-writing the song 'Lavender Haze' for Taylor's new album 'Midnights' as well as providing backing vocals. She also sang on another track for Taylor called 'Glitch' which features on the extended edition of the record.
Paris Hilton plans to 'share her story' in Paris: The Memoir
Paris Hilton plans to "share her story with the world" in her upcoming memoir.
The 41-year-old star has promised to explore the ups and downs of her life with "courage, honesty and humor" in 'Paris: The Memoir'.
A description of the memoir reads: "Paris Hilton is ready to take stock, place it all in context, and share her story with the world.
"Separating the creation from the creator, the brand from the ambassador, 'Paris: The Memoir' strips away all we thought we knew about a celebrity icon, taking us back to a privileged childhood lived through the lens of undiagnozed ADHD and teenage rebellion that triggered a panicked - and perilous - decision by her parents to send her away."
Paris - who is a great-granddaughter of Conrad Hilton, the founder of Hilton Hotels - will also explore her "journey through pre-#METOO sexual politics with grace, dignity and just the right amount of sass".
Meanwhile, Paris recently revealed that she was "always planning" to wait until 2023 to start a family.
The socialite insisted she and Carter Reum - who she wed in November 2021 - had always planned to enjoy their first year of marriage before going ahead with their plans to have a baby, and she's confident she'll be able to do so next year as fertility treatment has ensured they have "lots of healthy embryos".
Paris wrote on her Instagram Story: "I'm getting tons of messages of people asking me when I'm having a baby.
"My husband and I always wanted to enjoy our first year of marriage together as a couple and we we're always planning on starting our family in 2023.
"IVF is always a journey for everyone but we're so fortunate that we have lots of healthy embryos ready and waiting to be part of our Cutesy Crew. (sic)"
Prince George 'went crazy' for Craig David's sequinned suit
Prince George "went crazy" for Craig David's blue sequinned outfit at the Platinum Party at the Palace concert.
The nine-year-old royal joined his parents, the Prince and Princess of Wales, and his siblings Princess Charlotte, seven, and four-year-old Prince Louis - at the musical extravaganza - which was held outside Buckingham Palace in honour of the late Queen Elizabeth's Platinum Jubilee - and the '7 Days' hitmaker has revealed his costume was a particular hit with the youngster.
Speaking during a forthcoming appearance on 'The Jonathan Ross Show', Craig said: "Prince William walks over, he comes over, says, 'My son George was going crazy for the blue sequined outfit that you were wearing.'
"My mum was there, I said, 'Lovely to meet you, love that George loved the outfit.' "
The 41-year-old singer met William during a "soiree" inside Buckingham Palace after the concert and he felt very proud to introduce his mother to the prince and his wife Catherine.
He added: "That moment for me, as a son [introducing my mother to William], was probably the most incredible moment for me. Then Kate comes over. Very memorable moment."
Craig praised William as "super down-to-earth" and said he thinks the prince and his brother, the Duke of Sussex, are giving the monarchy a "different tone".
He said: "It's almost like seeing him and seeing Harry and seeing the next generation coming through, I feel it's giving a different tone to the royal family."
The 'Fill Me In' hitmaker is also a fan of King Charles, who took the throne in September following the death of his mother.
He said: "I'm an ambassador of the Prince's Trust.
"He is another one. He's a stand-up guy. Whenever I met him, it's not the pretence of what could come with being a royal.
"He's very down-to-earth and he is very much an advocate for, 'How can we help the young children?'"
'The Jonathan Ross Show' airs on Saturday (19.11.22) at 10.10pm on ITV and ITV Hub.
Alcohol sales banned at Qatar World Cup stadiums
Alcohol will not be sold at any of the eight World Cup stadiums in Qatar.
Beer had been set to be served "in select areas within stadiums" despite its sale being strictly controlled in the conservative Muslim country but a last-minute change of policy from FIFA means that this will no longer be the case.
Those in corporate areas at the venues will be able to purchase alcohol at the tournament, which begins on Sunday (20.11.22) when the host nation take on Ecuador.
Budweiser, a major FIFA sponsor, had exclusive rights to sell beer at the World Cup.
A statement from world football's governing body said: "Following discussions between host country authorities and FIFA, a decision has been made to focus the sale of alcoholic beverages on the FIFA fan festival, other fan destinations and licensed venues, removing sales points of beer from Qatar's FIFA World Cup 2022 stadium perimeters.
"There is no impact to the sale of Bud Zero which will remain available at all Qatar's World Cup stadiums.
"Host country authorities and FIFA will continue to ensure that the stadiums and surrounding areas provide an enjoyable, respectful and pleasant experience for all fans.
"The tournament organisers appreciate AB InBev's understanding and continuous support to our joint commitment to cater for everyone during the FIFA World Cup Qatar 2022."
The Football Supporters Association (FSA) criticised the timing of the decision as fans travel to support their countries in the Middle East.
A spokesperson said: "Some fans like a beer at a game and some don't, but the real issue is the last-minute U-turn which speaks to a wider problem - the total lack of communication and clarity from the organising committee towards supporters.
"If they can change their minds on this at a moment's notice, with no explanation, supporters will have understandable concerns about whether they will fulfil other promises relating to accommodation, transport or cultural issues."
Andy Cohen vows to 'party harder' on NYE
Andy Cohen has vowed to "party harder" on New Year's Eve.
The 54-year-old star has been unimpressed by reports that CNN want to "sober up" their coverage of the 31 December celebrations following the criticism the 'Watch What Happens Live' presenter and his best friend Anderson Cooper faced last year.
Awarding a 'Jackhole of the Day' prize to the Variety article about the situation, he said: "[The headline] was, 'CNN plans to sober up boozy New Year's Eve coverage.
"The article does point out that Anderson [Cooper] and I are still allowed to drink. So, we can all say this to my sobriety."
He then played a clip of himself from last year's broadcast yelling: "Sayonara, sucka!"
Andy then got out of his chair and shouted into the camera: "I just want you to know Anderson and I are going to party harder than we have ever partied before on New Year's Eve!" he shouted. "Do you understand me?!"
According to the article, CNN "correspondents and anchors who may have slurped down alcoholic concoctions on camera (or off) in the past will be required to halt the practice", and Andy and Anderson, 55 would not be able to do shots live on air as they have done in the past.
During last year's broadcast, Andy, fuelled by cocktails and tequila shots, criticised the "group of losers" performing on ABC's show, including Journey, Ashanti and Ja Rule, and ranted about New York's former mayor Bill de Blasio, but later insisted he wouldn't be "shamed" over his conduct.
He said: "I will not be shamed for having fun on New Year's Eve. That's why I'm there. That's why they bring me there.
"It's a four-and-a-half hour show. The booze started kicking in around 11:30. So everyone's focusing on kind of the last 45 min or hour we were on the air.
"It kicked into high gear with 45 minutes left. We'd done 15 interviews before that point! And I won't be shamed for it.
"I had a blast. Anderson had a blast. We left and we were like 'That was fun! What a fun New Year's Eve.' There will be no apologies for drinking on New Year's Eve. None."
Tim Allen says Jay Leno is 'feeling much better'
Jay Leno is "feeling much better" as he recovers from severe burns, according to his longtime friend Tim Allen.
The 72-year-old former 'Tonight Show' host suffered "significant" injuries after one of his vintage cars burst into flames in his garage last Saturday (12.11.22) - he has undergone skin graft surgery and is now recovering in a specialist burns unit in Los Angeles where he was visited by his pal Tim.
Speaking to TMZ.com, Tim insisted Jay is in good spirits saying: "He's feeling better. We did some jokes, which is what we do. We commiserated."
Tim went on to explain Jay's face won't be disfigured after the accident, but joked he will come out of hospital looking like actor George Clooney.
He added: "He's handsome and he's happy. The hospital is doing a great job taking care of him."
Dr. Peter Grossman, a plastic surgeon and medical director of Grossman Burn Center at West Hills Hospital in Los Angeles previously revealed Jay had undergone skin graft surgery saying: "He has undergone one surgery so far. He did well with that surgery. He is in good spirits today." Peter confirmed Jay - who is an avid car collector - has "significant" and "deep" second-degree burns and "possibly" some third-degree burns following the incident, but revealed the TV host has been walking around the hospital and making jokes. The surgeon added in a press briefing: "Our hope is that when everything is all said and done, he will do well. "But burn injuries are progressive and dynamic and it's hard to predict ultimately what the final outcome will be at this stage in the game. "He seems to be a gentleman who really just does not want to make a big deal of this. He wants to move forward and he wants to get back to work. "I had to tell him that he needs to step it back a little bit and just realise that some of [this] takes time."
After the accident, Jay released a statement assuring fans he was alright. Jay said: "I got some serious burns from a gasoline fire. I am OK. Just need a week or two to get back on my feet."
Bradley Cooper to play Frank Bullitt in Steven Spielberg's film
Bradley Cooper will play Frank Bullitt in Steven Spielberg's new movie.
The 47-year-old star has signed up to head the cast of the original story that centres on Frank Bullitt - the character made famous by Steve McQueen in the 1968 film 'Bullitt'.
Bradley will produce the film with Spielberg and Kristie Macosko Krieger with Josh Singer writing the script.
Steve McQueen's son Chad and granddaughter Molly are attached as executive producers on the project.
Sources have stressed that this will not be a remake of the original film but is a new idea centred on the character.
In the original flick, Frank Bullitt is a no-nonsense San Francisco police officer hunting for a mob kingpin that killed his witness. The project is considered to be one of McQueen's most famous roles and delivers one of the most famous car chases in cinematic history.
Bradley has only recently closed a deal to feature in the film but he and Spielberg have been in discussions about the character and what the new take on the story would be going all the way back to the height of the pandemic.
Cooper and Spielberg have been trying to work together for years and the legendary filmmaker came close to directing the star on the 2014 movie 'American Sniper', although he ultimately moved on and was replaced by Clint Eastwood.
Spielberg also considered helming the upcoming Leonard Bernstein biopic 'Maestro' - which will star Bradley in the lead role - but ultimately stepped aside to allow Cooper to direct following his work on the acclaimed adaptation of 'A Star Is Born'.
The 'Jaws' director remains as a producer on the movie along with Macosko Krieger, Martin Scorsese, Fred Berner and Amy Durning.
Does Beyonce have an acoustic album and Jay-Z collaboration on the way?
Beyonce's 'Renaissance' act II is allegedly an acoustic LP and act III is a collaboration with her husband Jay-Z.
New York Times journalist Kyle Buchanan made the claims on Twitter on Thursday (17.11.22) just in case the micro-blogging app vanished amid ongoing speculation the site is shutting down.
He wrote: "Before Twitter goes down, instead of making you follow me somewhere else, I'll just tell you what I've heard about the other 2 acts of Beyonce's 3-part "Renaissance" project
"(2nd act is an acoustic album, 3rd act is a collaboration with Jay-Z) (sic)"
The 'Cuff It' singer is yet to announce the next two parts of the three-part project.
Earlier this week, Beyonce received nine GRAMMY nominations for the first act.
The 41-year-old superstar - who is now tied with husband Jay-Z as the most-nominated artist in the history of the awards with a total of 88 each - enjoyed a career comeback with the chart-topping lead single 'Break My Soul' and record, including the prestigious Album of the Year and Song of the Year prizes.
Announcing the ambitious project back in July, Beyonce said: "This three-act project was recorded over three years during the pandemic. A time to be still, but also a time I found to be the most creative.
"Creating this album allowed me a place to dream and to find escape during a scary time for the world.
"It allowed me to feel free and adventurous in a time when little else was moving. My intention was to create a safe place, a place without judgment. A place to be free of perfectionism and overthinking.
"A place to scream, release, feel freedom. It was a beautiful journey of exploration. I hope you find joy in this music. I hope it inspires you to release the wiggle. Ha! And to feel as unique, strong, and sexy as you are."
Meanwhile, Beyonce is reportedly planning to hit the road in 2023 for a 'Renaissance' world tour.
The 'Love On Top' singer last toured in 2018 when she hit the road with her husband after releasing their joint album 'Everything Is Love'.
Singer B. Smyth dies
B. Smyth has died aged 28.
The R and B star - best known for his 2014 song 'Twerkoholic' - passed away on Thursday (17.11.22) after suffering respiratory failure following a battle with pulmonary fibrosis with the sad news being confirmed by bis brother Denzil who posted a clip to his late brother's Instagram page.
Denzil explained: "Today regretfully I have to announce that my brother has passed away this morning from respiratory failure after a long battle with pulmonary fibrosis."
In another clip, said his brother was recently given a boost during his medical battle by the positive reaction to his latest single 'Twerkoholic Part 2'. He went on: "All those new TikToks and Instagram reels made him really, really happy. And he was able to have a smoother process, it gave all the love and light you were sending on social media, he really felt it and sunk into it."
He added in a caption: "My brother was very excited to see a lot of you create challenges for his latest released single #Twerkoholic part 2 while he was in the ICU, it really brought him a big smile to his face.
"So on behalf of my brother and my family we want to say thank you to all of you for all of your love and support throughout the years.
"We ask for privacy during these difficult times. We also want to say thank you for all of your prayers. #RIPBSMYTH Love you bro!"
Denzil also confirmed the family plans to hold a memorial service for the late star in due course.
B. Smyth was born Brandon Smith and grew up in Florida. He rose to fame as a star of YouTube where he posted covers of songs such as 'Stay' by Rihanna and Miguel's 'Quickie'.
He went on to sign with Motown Records, releasing his first single 'Leggo' in 2012. It was a collaboration with 2 Chainz and it soared to number 2 on the Billboard Hot R B Songs chart.
B. Smyth also recorded 'Win Win' in 2012 with rapper Future before going on to find huge success with his 2014 single 'Twerkoholic' which gained 17 million views on YouTube and 13 millions streams on Spotify.
He went on to release a 2017 album called 'Thr3' and a follow up single 'Twerkoholic Part 2' was dropped last month.
Chris Brown's trial postponed
Chris Brown's upcoming trial has been postponed to September 2023.
The 33-year-old singer is being sued by his former housekeeper, who is using the anonymous pseudonym Jane Doe, for $71 million in damages over an alleged "vicious and brutal" attack from his dog while she was working at his California home in December 2020.
Chris had argued the woman has yet to undergo appropriate medical examinations or failed to serve any of the other defendants in the case and insisted he couldn't properly prepare his defense as a result.
According to documents obtained by RadarOnline.com, the court agreed the trial could be moved from 3 January 2023 to 26 September next year,
The woman claimed the 'Run It' hitmaker's Caucasian Orvchake/Caucasian Shepherd dog named Hades came out of nowhere while she was taking out the trash and "savagely" bit her face, arms and body, leading to chunks of her skin being ripped out.
The housekeeper alleged she was left laying in a pool of her own blood while listening to Chris telling his security guards to remove the dog from the property.
She claimed she feared her life was over on the day in question and is seeking damages for emotional distress and to cover the cost of her medical bills.
However, Chris has moved to dismiss the lawsuit and his legal team argued the housekeeper's injuries were caused by her own behaviour, claiming she had
"voluntarily teased, abused, and mistreated the dog and thereby provoked the attack."
His lawyer wrote in court documents: "[Doe] invited the injuries now complained of and assumed the risk of them with full knowledge of the magnitude of that risk, in that she knew her foregoing conduct might cause the dog to attack her, and seriously injure her, both of which events are alleged to have occurred."
SZA to release long-awaited second album in December
SZA will release her long-awaited second studio album 'S.O.S' next month.
The 'Good Days' singer explained that the reason for the long gap between her 2017 debut LP 'Ctrl' and its follow-up is nothing to do with "album pressure", but finding it hard to fit in time for the record while dealing with life.
SZA's grandmother's battle with Alzheimer's and the COVID-19 pandemic have made it harder.
Speaking to Billboard magazine, the star - whose real name is Solána Imani Rowe - explained: "It's not like the album pressure, it's just, life is f****** hard.
"To be expected to do anything at a high level while life is life-ing is f****** crazy. This isn't meant for a person, it's meant for a machine."
The 33-year-old star admits it's "not sustainable" for her to go "chasing after superstardom", but she'll give it her best shot.
She said: "I feel like music, in this capacity, I don't see longevity.
"I like to create, I like to write, I like to sing, and I like to share. But I don't know if chasing after superstardom or whatever I'm supposed to be doing right now is sustainable for me. I'mma take a good swing at it, and I'mma give 'em my absolute best."
The lead single, 'Shirt', was released in October. An official release date for the album is yet to be announced.
In a recent interview, SZA insisted she didn't want to give herself a deadline for the LP.
She told Complex: "I don't have any deadlines, because at the end of the day, when my s*** comes out, it comes out.
"And if ever I lose my ability to choose, I have no problem vacating my current life and doing something different.
"I'm not glued to being an artist for the rest of my life or anything for that matter. I'm seeing where it takes me."
Queen Consort Camilla pays tribute to 'dear mother-in-law' Queen Elizabeth
Queen Consort Camilla has paid tribute to her "dear mother-in-law".
The 75-year-old royal spoke of Queen Elizabeth's "enduring love" for the Commonwealth in her first speech since the monarch died in September and said the messages of condolence that she and her husband King Charles had received had helped to "heal, reassure and offer hope".
Speaking at a Buckingham Palace reception for the winners of the Queen's Commonwealth Essay Competition - of which she is vice patron - Camilla said: "I cannot begin without paying tribute to my dear mother-in-law, Her late Majesty, who is much in our thoughts today and who is so greatly missed by us all.
"She had been patron of the Royal Commonwealth Society since 1952 and throughout her remarkable reign, its vision to improve the lives and prospects of all Commonwealth citizens remained, as you know, very close to her heart.
"It was on this date, Nov 17, that Queen Elizabeth I came to the throne, in 1558. She once said of herself that, while she was aware of the merits of the monarchs who had preceded her, 'you never had any that will love you better'.
"A description that might just as well apply to Queen Elizabeth II and her enduring love for the Commonwealth."
Camilla paid tribute to the power of the written word as she reflected on both the competition and the messages of condolence.
She continued: "Over the past few months, my husband and I have drawn immense comfort from the messages of condolence that we have received, and continue to receive, from the four corners of the world.
"They have reminded us that the written word has a unique ability to connect, to heal, to reassure and to offer hope, even in the midst of grief."
The queen consort told how many entrants to the competition, which had the theme Our Commonwealth, had reflected on the queen in essays of inspirational leadership, while Nelson Mandela was also a popular topic.
Hailing the late anti-apartheid activist as a man who "understood the power of his language" and wrote speeches and letters from prison which would "change his country, his continent and the globe forever", Camilla added: "Mandela was a great writer.
"He was also described as 'a man of the Commonwealth', famously saying on entering Marlborough House: 'The Commonwealth makes the world safe for diversity.' The Commonwealth, like writing, touches the whole world.
"All of us are bound together by a profound appreciation of the written word and of our Commonwealth. This wonderful, extraordinary, richly diverse association of independent and equal nations, and friends, is, truly, 'ours', belonging to each one of us, and the connections between us run deep."
The royal ended her speech with a quote from the former South African president: "A winner is a dreamer who never gives up".
Royal Commonwealth Society ambassadors Ben Okri, Alexandra Burke, Geri Horner and Ayesha Dharker then read extracts from the winning entries.
Sawooly Li, a 17-year-old student from New Zealand won the senior category, while 14-year-old Australian Madeleine Wood topped the junior essays.
Runners-up were Amaal Fawzi, a 17-year-old Egyptian who now lives in London, and Maulika Pandey, 13, from India.
Pierce Brosnan becomes a grandfather for 4th time
Pierce Brosnan has become a grandfather for the fourth time.
The former James Bond star's son Sean and his wife Sanja have welcomed a baby boy named Jaxxon Elijah Brosnan into the world on November 12.
Introducing the new member of the Brosnan family to the world, the 'Black Adam' actor wrote on Instagram: "Jaxxon Elijah Brosnan, born 3:06pm 11/12/22… all good blessings to you my dearest grandson, welcome. Congratulations my darling Sean, Sanja and Marley. Peace be with you."
Jaxxon is a sibling to the couple's seven-year-old daughter Marley May Cassandra.
The 69-year-old Irish star is also grandfather to Isabella and Lucas, his late daughter Charlotte's two children.
Pierce previously admitted he still has "dark, melancholy" days after losing both his wife and daughter to ovarian cancer.
The 'GoldenEye' star's first spouse Cassandra passed away in 1991 from ovarian cancer, and in 2013, Charlotte died from the same disease at the age of 41, and he isn't a particularly optimistic person as a result.
Pierce said: "I don't look at the cup as half full, believe me. The dark, melancholy Irish black dog sits beside me from time to time."
The actor - who adopted Cassandra's children Charlotte and Christopher, 50, and also had son Sean, 39, with her, and is also father to Dylan, 25, and Paris, 21, with wife Keely Shaye Smith - only met his own father once, when he was 31, and so had no one to learn "fatherly instincts" from.
He said in 2017: "I know what it's like to bring up sons and it can be a very arduous road.
"My fatherly instincts are purely my own. They relate back to no one, because there was no one."
Aaron Carter was 'excited' for the future before his tragic death
Aaron Carter was "excited" about the future before his tragic death.
The 'I Want Candy' hitmaker was found dead in his bath tub on November 5, aged 34, and his manager, Taylor Helgeson, was with the singer two days before he passed.
She said her client looked physically exhausted but he was in good spirits and eager to get started with a new album and his many "plans".
Taylor said: "He looked thin. He was extremely tired.
"He just looked like he needed to be doing anything but working. He looked like he needed to be taking care of him."
She went on: "He didn't seem okay.
"Now, when I say that, I think it's really important to kind of context that. He didn't seem okay physically … [but] mentally, he was the most excited I've seen him in months. He was very intelligent and he was very conscious of what people wanted to see from him."
Taylor was asked if she suspected Aaron took his own life, to which she told The New York Post's Page Six column: "He was a guy with a lot of plans.
"We had so much stuff going on and, you know, Aaron was a really prideful guy in his own right, too. That's not his style."
An official cause of death has yet to be determined, but police reportedly found multiple cans of compressed air and bottles of prescription pills at the scene.
Aaron has been cremated and his death certificate revealed his ashes will be held by his twin sister, Angel Carter.
The public release of the document comes shortly after Angel and her brother, Backstreet Boys singer Nick Carter, launched a new mental health initiative for children in memory of his their late sibling, who was diagnosed with schizophrenia and bipolar disorder and publicly battled with his mental health.
Nick, 42, and Angel, 34, who were somewhat estranged from Aaron, are raising funds for the organisation On Our Sleeves, which aims to end stigmas around children's mental health.
On his Instagram Story, Nick announced: "Very grateful for the outpour(ing) of love and support for my brother. In his memory, a donation fund has been started to benefit @onoursleevesofficial, an important children's mental health helping families across America.
"Thank you for choosing to celebrate the impact of the life of Aaron Carter with a gift of hope. By honouring Aaron, you help Nick, Angel, and their family's commitment to helping others. (sic)"
Nick paid a moving tribute to Aaron - who he affectionately nicknamed Chizz - the day after his death.
He wrote on Instagram alongside a series of throwback and childhood images of him and his sibling: "My heart has been broken today. Even though my brother and I have had a complicated relationship, my love for him has never ever faded.
"I have always held onto the hope, that he would somehow, someday want to walk a healthy path and eventually find the help that he so desperately needed.
"Sometimes we want to blame someone or something for a loss.
"But the truth is that addiction and mental illness is the real villain here.
"I will miss my brother more than anyone will ever know. I love you Chizz.
"Now you get a chance to finally have some peace you could never find here on earth.
"God, please take care of my baby brother."
Kim Kardashian wanted to have brown hair for red carpet debut with Pete Davidson
Kim Kardashian was determined to have brown hair when she made her red carpet debut with Pete Davidson.
The 42-year-old star has confessed to strategically planning her red carpet appearance alongside Pete at the White House Correspondent's Dinner.
In the latest episode of 'The Kardashians', Kim - who has dyed her hair various colors over the years - says: "I really wanted our first red carpet for me to be in brown hair, and like I said, a non-fashion event."
Pete, 29 - who split from Kim earlier this year - joked that he wanted something entirely different for their red carpet debut.
The comedian quipped: "Yeah, I wanted us to be getting slimed at the Nickelodeon Kids' Choice Awards but you know, to each their own."
Meanwhile, Kim previously admitted that her marriage to Kanye West helped to transform how she's perceived.
The TV star - who has North, nine, Saint, six, Chicago, four, and Psalm, three, with her ex-husband - conceded that their romance helped her to find "a different level of respect".
She shared: "I mean, when I was with Kanye, and he was introducing me to a lot of people, I think that definitely got a lot of people to have a different level of respect.
"I've also seen a s*** more recently - going to law school, just doing what I want and becoming my own person and people seeing that and respecting that. There's levels to it."
Despite this, Kim also claimed she still has "a problem saying no to people".
She said: "I do have a problem saying no to people, so I hate when people ask me for things.
"It's like, 'Hey, will you do this work thing, it'll just be two seconds.' And I'm like, 'It's not that easy. I'm coming from Calabasas, which is an hour each way.' It takes about two hours in glam, so if someone asks me to do a five-minute cameo, it's never just that.
"But, all my friends and family, no one ever really asks me for anything or needs anything. We're all just cool."
Every generation deserves their own Wednesday Addams, says Christina Ricci
Christina Ricci thinks "every generation" should have their own version of Wednesday Addams.
The 42-year-old actress shot to international stardom as Wednesday in 'The Addams Family' and its sequel, 'Addams Family Values', in the early 90s, and Christina is now thrilled to appear in 'Wednesday', the new comedy-horror series.
The Hollywood star - who plays a new character in the Netflix show - said: "It's Tim Burton so you can't really go wrong.
"Also, the scripts were really wonderful. I love the spirit in which they were making the show. It really does retain a lot of the spirit of Wednesday - that dignity, that incredibly self-assured young girl who knows who she is and won't change or pander for other people.
"I think it's really great. Every generation should have their own Wednesday."
Christina also praised the performance of Jenna Ortega, who plays the part of Wednesday on the show.
The actress described Jenna, 20, as the "perfect Wednesday for this time".
She told 'Entertainment Tonight': "She just was Wednesday, you know?
"I came on set - she'd been doing the show already for a couple months - and she was Wednesday, and I'm just so impressed with her as a person, as an actress. Really, she's wonderful in the part and she's a perfect Wednesday ... She's the perfect Wednesday for this time."
Christina made her film debut at the age of nine, in the comedy-drama movie 'Mermaids', and she's starred in a host of well-known films and TV shows during her career.
But Christina believes she'll always be remembered for playing the part of Wednesday.
She said: "Playing Wednesday has been a huge part of my life and career and really something that was so fun to make when we made both movies. It's so fun to carry on that spirit.
"I'm so happy to be here in this new incarnation and, like I said, every generation should have their own Wednesday."
Chris Hemsworth reveals genetic predisposition to Alzheimer's
Chris Hemsworth is genetically predisposed to Alzheimer's disease.
The 39-year-old actor has been told by medical experts that he is "between eight and ten times" likelier to develop the condition than the general population.
He explained: "It's not a pre-deterministic gene, but it is a strong indication. Ten years ago, I think it was more thought of as determinant."
Chris admitted that the health warning has been unsettling for him.
The Hollywood star - who has India, ten, and eight-year-old twins Sasha and Tristan with Elsa Pataky - told Vanity Fair magazine: "Yeah, there was an intensity to navigating it. Most of us, we like to avoid speaking about death in the hope that we'll somehow avoid it. We all have this belief that we'll figure it out.
"Then to all of a sudden be told some big indicators are actually pointing to this as the route which is going to happen, the reality of it sinks in. Your own mortality."
Chris is keen to not over-dramatise his health situation. But the movie star - who is best known for playing Thor in the Marvel films - is also determined to safeguard his health.
He said: "If you look at Alzheimer's prevention, the benefit of preventative steps is that it affects the rest of your life.
"When you have preposition to cardiovascular heart disease, cancer, anything - it's all about sleep management, stress management, nutrition, movement, fitness. It's all kind of the same tools that need to be applied in a consistent way."
Chris also plans to discuss his health issues with his children.
He shared: "One day I'm sure I'll bring it up. They probably want to test themselves and [find out,] 'Are you in the category that's going to be sensitive to this or not?'"
Kourtney Kardashian's IVF journey is relatable, says Travis Barker
Travis Barker thinks Kourtney Kardashian's IVF journey is "relatable".
The 43-year-old star recently revealed that she felt "pushed" into having IVF treatment, and her husband believes that other women will be able to relate to her story on 'The Kardashians'.
Travis said: "It's real life. And if any of that can help people - seeing Kourtney's journey through IVF, which is super hard for a woman. You saw her struggle with it and talk about it."
Travis doesn't have any qualms about discussing the issue on the reality show.
He told GQ magazine: "It's, like, relatable, you know? I've never been fazed by any of that."
Travis also revealed that Kourtney - who has Mason, 12, Penelope, ten, and Reign, seven, with Scott Disick - warns him before the cameras start rolling.
He explained: "The only time I really film with Kourt is when she asks me to, and I'm only around for some of it. She'll be like, 'Hey, by the way, we're filming today,' and I'm like, 'Okay, cool' - it doesn't change how I act or what I dress like, you know what I mean?"
Kourtney and Travis tied the knot earlier this year.
However, the brunette beauty was disappointed by how their romance was overshadowed by Scott's reaction to their engagement on 'The Kardashians'.
Kourtney - who split from Scott in 2015 - said: "I was upset that they chose to take my fairy tale and like include that part of it. It just bothered me, like, these people that, you know, [are on the] production [team] are, like, making the choice of what my story is."
Kourtney understands why TV bosses chose to focus on Scott's reaction - but she was still "bothered" by how it was portrayed on screen.
She said: "I think it just bothered me because I felt like this is my fairy tale. Yeah. And I was like, 'Why can't we show the happy, the happy ending? Why do we have to focus on this?' And I get it's TV and blah, blah, blah. To me, I was not having it. I was like, 'You wouldn't do this to anyone else.'"
Louis Tomlinson is 'on the mend' after breaking his arm
Louis Tomlinson is "on the mend" after breaking his arm.
The 30-year-old singer - who shot to fame as part of One Direction - has revealed via Twitter that he's on the road to recovery after breaking his arm last week following a performance at New York City's Irving Plaza.
Louis - who released his second solo album, 'Faith in the Future', earlier this month - wrote on the micro-blogging platform: "Hope everyone is doing alright! Surgery went well so hopefully slowly but surely I'm on the mend.
"I am absolutely mind blown we have a shot at number 1 in the UK. Thank you for everything! Let's give this everything we've got!! (sic)"
Louis - who has been very active on Twitter in recent days - subsequently joked about having to type with one hand.
The chart-topping star quipped: "Doing alright at this one hand tweeting!"
Louis recently apologized to fans after he canceled a string of personal appearances to promote his new album.
The singer explained that he'd broken his right arm "pretty badly" and that it would stop him from taking to the stage.
Louis - who released his debut solo album, 'Walls', in 2020 - said in a statement shared to Instagram: "Thank you to everyone that's listened to the new album so far, it means the world to me.
"The show last night in New York was incredible
"Unfortunately on the way back I've managed to fall and break my right arm pretty badly.
"So I'm gutted to say I'll have to reschedule the in-store signings next week. New dates will be announced very soon. Thank you for all your support and sorry to anyone who was coming next week. Louis. (sic)"
Will Smith paid extras who played dead bodies in extreme heat for Emancipation
Will Smith personally paid extras who played dead bodies on the ground in new film 'Emancipation'.
The upcoming movie's director Antoine Fuqua has heaped praise on the 54-year-old actor and hailed him as the "nicest person he's ever met", particularly with the way he treated the extras who found themselves lying around in extreme heat as part of the shoot.
He told Vanity Fair magazine: "He was kind to everyone on the set. Will would go around and hug and shake hands - we had 300-something extras and military. Marines.
"He's funny. He's fun. We had certain extras that were the dead bodies in the graves, and he would go give them money for laying there in that heat over 100 degrees.
"I have nothing but amazing things to say about Will Smith, really genuinely. You can ask anybody that worked on the movie, they'll tell you the same. Nicest person I've ever met in my life."
The movie - which follows a man who escapes slavery - was filmed before Will hit Chris Rock after the comedian made a joke about his wife Jada Pinkett Smith at this year's Oscars.
Fuqua has defended the decision to still release the film, describing the project as a whole as "more important than one bad moment" and noting there was never a conversation "about the movie not coming out".
He added: "Of course I wanted people to see the film. My conversation was always, 'Isn't 400 years of slavery, of brutality, more important than one bad moment?' "
Last month, Will blamed being "fogged out" and "fuzzy" for not saying sorry to Chris at the time.
The Hollywood star resigned from the Academy in the wake of the row and was subsequently banned from the Oscars and all of the organisation's events for the next decade.
Will said: "I've reached out to Chris and the message that came back is that he's not ready to talk ... when he is, he will reach out. So I will say to you, Chris, I apologise to you.
"My behaviour was unacceptable and I'm here whenever you're ready to talk."
Will also apologised to Chris' mother and his entire family.
The movie star - who won the Best Actor gong at the Oscars for his performance in 'King Richard' - said: "I just didn't realise how many people got hurt in that moment, so I want to apologise to Chris's mother. I want to apologise."
Keke Palmer felt 'trapped' as Nickelodeon child star
Keke Palmer felt "trapped" as a child star on Nickelodeon.
The 29-year-old actress was just 15 years old when she landed the lead role in 'True Jackson, VP', and she found things particularly difficult during a seven-day Nickelodeon cruise during the sitcom's three-year run.
Speaking to The Hollywood Reporter magazine's Next Gen issue, she recalled: "I felt like I was walking around in a SpongeBob suit that I couldn't take off.
"I was trapped. I couldn't leave my room without someone coming up to me calling me True Jackson. What you are, to everyone, is just a character… just part of their experience."
The show ran from 2008 until 2011, and Keke - who rose to fame as True Jackson - has gone onto star in the likes of 'Scream Queens', 'Hustlers' and 'Nope'.
On the latter - which was directed by Jordan Peele - she said: "People don't realise what it took to even get to the point where I could play that part.
"Nobody would have seen me playing that role if it hadn't been for all the things that I'd done prior, so I'm proud of it for more reasons than one."
Keke - whose real first name is Lauren - explained she also had a separation between her true self in private, and what she lets the public see.
She added: "I'm a quirky artist, but I'm an artist, and it's important for people to understand that Keke is just a part of who I am.
"It's been a winding road of trying to figure out how to do what I love but also exist outside of this caricature."
She noted it's as simple as her not being "like that all the time".
She said: "I've taken those flamboyant and interesting aspects of myself and learned how to use them in a space that has become a career for me. I'm Walt Disney. That's Mickey Mouse."
Akon believes Kanye West is trying to generate presidential bid support with recent antics
Akon believes Kanye West's recent offensive outbursts are part of a plan to become US president.
The 'Gold Digger' hitmaker - who has legally changed his name to Ye - has sparked outrage over the last month with a string of antisemitic remarks and the wearing of a 'White Lives Matter' t-shirt during Paris Fashion Week, and though his behaviour has resulted in him losing various contracts, his friend thinks he is employing a "brilliant" tactic to win over voters that would otherwise back Donald Trump's bid to return to office in 2024.
Akon said: "I think Kanye is smarter than y'all think. This the brilliant side of him. What is his next plan? To run for office, right. I'm just sayin'! From our knowledge, his next plan is to run for office, right? Who was his main endorser? Trump.
"In order for Kanye to have a shot, he needs to have a piece of that base. This is how he's getting it. And he knows this!"
The 49-year-old singer acknowledged Kanye has angered the Black community with his recent antics but thinks they are forgiving people and will ultimately support him.
He added: "He knows he's gonna make a lotta Black people angry. But, guess what? We're forgiving people. We are. He knows that, too."
The 'Lonely' hitmaker insisted he will always be supportive of Kanye, who ran for president in 2020 but conceded his run after winning just 50,000 votes and failing to make the ballot in several states.
Speaking to sports analyst and former NFL player Shannon Sharpe on 'Club Shay Shay', Akon said: "I'm always defending the people that nobody wants to defend.
"I'ma always defend Kanye West because I always believe in life and opinion is just an opinion. If Ye say something that I don't agree with, I just don't agree with it. But I'm not gon' go jumping all mad and letting it affect my energy."
Joe Jonas doesn't want children to rush into showbiz careers
Joe Jonas wishes he'd enjoyed "being a kid" instead of pursuing singing and acting when he was young.
The 33-year-old star - who has Willa, two, and another four-month-old girl with wife Sophie Turner - was just 16 when he recorded his first song along with older brother Kevin and younger sibling Nick as the Jonas Brothers in 2005, but he's admitted he wouldn't want their children to follow in their footsteps as they will have plenty of time to follow their dreams when they get older.
Asked how he'd feel if his daughters and nieces wanted to start a band called the Jonas Sisters, he said on 'The Late Late Show with James Corden': "I would probably say, 'Who's paying for therapy,' first off.
"And honestly, look, I mean, obviously you want to support your kids' ambitions and dreams, but maybe just wait a bit.
"I think something I wish I was told when I was younger is you got a lot of time to learn what life's about and be a kid."
The 'Sucker' hitmaker insisted it would be more valuable for children interested in music to hone their skills on a smaller scale first.
He added: "And if there's a musical theatre programme in your school or pick up a guitar and practice, you don't have to do when you're 12 like me and my brothers did. Just take your sweet time."
It was previously revealed Joe and Sophie wanted to raise their daughters out of the public eye.
A source said: "They really have become these amazing parents. They're trying their best to give their girls a normal life and raising them out of the spotlight.
"They're doing great. Two babies are a lot of work, but they're doing the best they can. hey really have become these amazing parents."
Jenna Bush Hager doesn't wear underwear
Jenna Bush Hager "never wears underwear".
The 40-year-old star seemed embarrassed when her 'Today with Hoda and Jenna' co-host , Hoda Kotb, told the studio audience that she had just learned her friend always goes commando.
Hoda revealed: "I was a little surprised because Jenna and I know a lot about each other."
Explaining she had "noticed" right before the show when the pair went to get changed for the programme, she added: "I just had a little shock with it."
Jenna - who is the daughter of former US president George W. Bush and his wife Laura - exclaimed: "You promised me you wouldn't do this! There's a lot of people here!"
She then jokingly added: "I'm sure my mom has never been more proud."
And the mother-of-three insisted there were "a lot of pros" to not wearing underwear.
She said: "I think it makes a more pretty silhouette! I also think you don't have to pack as much. There's a lot of pros to it!"
However, Hoda insisted there were downsides too, though she could see the benefits.
She said:"It actually does make life a lot easier.
"[But] it's a lot of washing of clothes, over and over."
But that didn't seem to bother Jenna too much: "[Hoda] said, 'Do you wash your clothes' and I said 'Yes, I do.'
"But it's also not like I'm sharing your jeans with you. Though I do steal Savannah [Guthrie]'s pants on occasion."
She then asked Hoda: "And I do want to borrow that red suit of yours. Can I?"
Her pal replied: "Yes, you can, anytime."
Jenna joked: "I'll wear underwear."
Bethenny Frankel fires back at critics over Real Housewives podcast
Bethenny Frankel insists she's "a few moves ahead" after some 'Real Housewives' stars criticised her new podcast.
The 52-year-old reality star is reliving her memories from the show on 'ReWives', with former castmates like Carole Radziwill and Luann de Lesseps calling her out for discussing them.
Speaking to 'Extra', she said: "I play chess and many people play checkers… Listen, if people are worried about it or having a hard time with it, I get it.
"I predicted it… I'm always a few moves ahead of everyone else, so enjoy… Don't worry, everyone's worried. It's okay."
Bethenny also pointed out that she went all-in on the podcast even before its launch, and she insisted it won't be "cheap, low-hanging" fruit.
She added: "We shot to number 8 when it hadn't even launched yet.
"This is not just a side dish, this has got the cake and the frosting and the filling and the flavor and the tenderness…
"It's amazing, and it's not what you would expect. It's not cheap, low-hanging, c***** fruit."
Meanwhile, she explained the podcast won't simply be a case of giving a play-by-play of an episode, but rather "having a conversation" with someone from "media, entertainment, and pop culture about that [franchise]".
She added: "I'm sure we'll end up going through most major episodes, there are so many.
"But it's iconic episodes, ones that really jump off the page, ones that were major conversation starters from all cities of the franchise… and sometimes it's to fit with the person who's coming on."
After leaving 'The Real Housewives of New York City' for the second time back in 2019, Bethenny is torn about whether or not she'll be tuning in to see the new cast.
She said: "I don't know if I'll be watching now that I'm in this world. I'm sure it depends. Maybe there'll be a curiosity."
Kelsea Ballerini finalises divorce
Kelsea Ballerini has finalised her divorce.
The 29-year-old singer admitted Tuesday (15.11.22) had been very eventful because she officially ended her marriage to Morgan Evans - who she split from in August after nearly five years of marriage - found out she had been nominated for the Best Country Performance Grammy Award for 'Heartfirst', and then picked up the keys to her new house, all before performing at the Grand Ole Opry in Nashville, Tennessee.
After performing 'If You Go Down (I'm Goin' Down Too)', she told her audience: "This is what's going on, there's… in my last song [I sing], 'There's no judgment or keeping score.'
"The truth is that this morning I started my day at the courthouse finalizing my divorce and then getting nominated for a Grammy, and then getting the keys to my dream home, and now standing in the circle of the Opry.
"And s***, if that ain't country music, I don't know what is."
Kelsea later shared a clip of her speech on her Instagram Story and wrote: "If country music is the truth of life, here's mind. What a damn day."
Earlier in the day, the country star shared a video to Instagram and which she screamed with excitement and cried with joy after learning about her Grammy nomination.
She captioned the post: "the song about following your heart no matter where it leads just for nominated for a GRAMMY. couldn't be more cosmic. here's to always jumping right in baby with your heartfirst.(sic)"
Kelsea and Morgan reached their divorce settlement last month.
According to court documents made public at the time, the 'What I Have' hitmaker and the 37-year-old singer - who had a pre-nuptial agreement - have left their marital residence in Nashville, and their plush pad is now up for sale.
The pair are said to have divided up the furniture from the house and other personal items.