Paris Hilton welcomes baby
Kathy Hilton has declared her daughter Paris Hilton is going to be an "amazing" mother.
The hotel heiress and her husband Carter Reum have welcomed a baby boy via surrogate and now Paris' mum Kathy has shared her joy over the new arrival - congratulating the couple in a statement released on behalf of her and husband Rick Hilton.
She told People.com: "Paris and Carter, we know you are going to be the most amazing parents. We are so thrilled for you both! Thank you for this perfect addition to our ever-growing, beautiful family."
The 41-year-old socialite shared her baby news earlier this week by sharing a picture of the newborn clutching her hand on Instagram and writing: "You are already loved beyond words".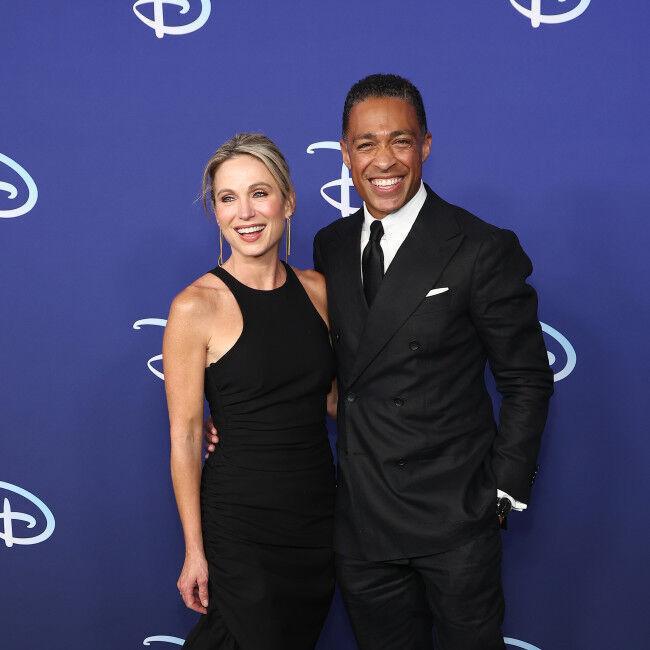 Amy Robach and TJ Holmes leave GMA
Amy Robach and T.J Holmes are reportedly set to leave 'GMA 3 following their affair scandal.
The TV stars - who were married to Andrew Shue and Marilee Fiebig respectively - were suspended from their roles on the daytime news programme after their affair was exposed in November and are now said to have "signed their exit agreements", which reportedly include "compensation packages" from the ABC network.
A source told ExtraTV: "They have not finished mediation -- but yes, that will be the conclusion."
Despite the controversy surrounding the situation, Amy is said to be "in love" with her co-star and has "no regrets" over the way things have turned out.
Kanye West named as suspect in battery investigation
Kanye West has been named as the suspect in a battery investigation.
The controversial 45-year-old rapper was involved in a "heated exchange" with a woman who was filming him on her phone in Los Angeles and it escalated to him allegedly grabbing her device and throwing it away.
TMZ reports it is unclear if the woman was a photographer or a member of the public who was videoing him.
Footage of the incident shows Kanye accusing the woman of following him, while she exclaims: "You're a celebrity" and continues to record.
He then grabs the phone and throws it into the street.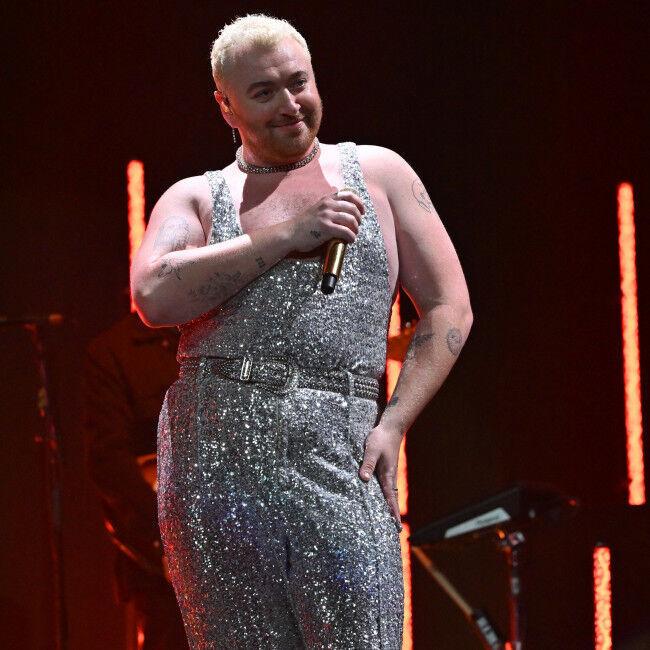 Sam Smith claims they were "spat at" by a stranger after changing pronouns
Sam Smith was "spat at" by a stranger after publicly changing their pronouns.
The 'Stay With Me' star came out as non-binary and adopted the gender pronouns of they/them back in 2019 and the singer has now revealed they were bombarded with abuse and even harassed on the street after bravely made their true identity known - and Sam says the constant hatred was just "exhausting".
Speaking to Zane Lowe on Apple Music 1, Sam said: "I think all the only negatives in the struggle have been in my public life and my job. And just the amount of hate and s******** that came my way was just exhausting.
"It was in the f****** news. Someone spat at me in the street. It's crazy. What I find hard about it is it's like, if that's happening to me and I'm famous, I'm a pop star, can you imagine what other kids, like queer kids are feeling?"
***
Get more celebrity news from the past week here: