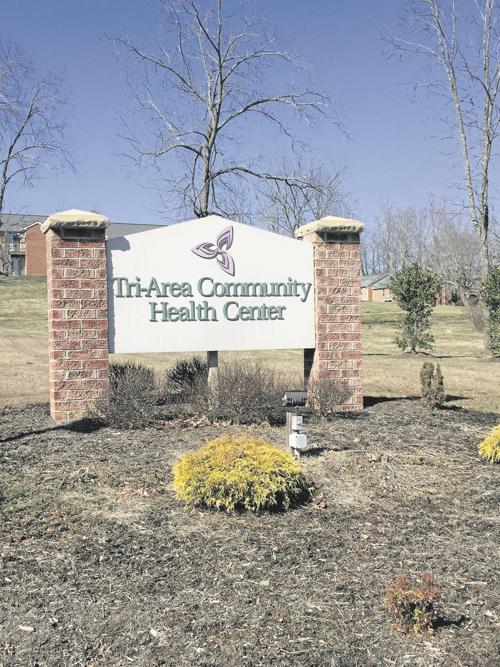 To hear the physicians and behavioral health specialists of Tri-Area Community Health tell it, something revolutionary is happening in Floyd. The medical professionals at Tri-Area's three offices, including locations in Floyd, Laurel Fork, and a recently-expanded space in Ferrum, are working to provide "integrated care." Straightforwardly, this means integrating behavioral and mental health services into primary care—but Tri-Area is going beyond this simple formula to provide patients in Southwest Virginia with the most comprehensive care possible.
According to Director of Behavioral Health Joshua Bradley, 70% of presenting conditions have some kind of behavioral health component. Bradley said the Tri-Area group has "worked hard to be responsive to the growing mental health needs in our communities," including by recently expanding its staff. With a grant from the Virginia Health Care Foundation, the Floyd office hired Tracy Whitaker, a licensed clinical social worker (LCSW) who is also a certified play therapist. Cynthia (Cindy) Hernandez, another LCSW who works with the local Spanish-speaking population and is trained in Eye Movement Desensitization and Reprocessing Therapy (EMDR), now splits her time between the Floyd and Ferrum offices.
Bradley said integrated care is the goal because the traditional healthcare model—where patients with mental healthcare needs are referred to a therapist in another office by their primary care physician—creates barriers to access. "It's so hard for people to follow up on referrals," Bradley said, whether because they second guess pursuing mental healthcare due to the stigma, or they don't have the time for another appointment, or the referred doctor is geographically far from the primary care doctor.
In Floyd, behavioral health specialists work alongside primary care physicians—literally, in the same building, and according to Dr. Jed Duensing, who works in Floyd, this "removes some of those barriers from the traditional model." Duensing outlined the benefits of integrated care from a primary care provider's perspective: "It's a huge benefit. Mental health is as important as physical health. (Integrated care) allows for much quicker and more efficient or comprehensive care," he said. "It allows us to provide more holistic care to patients in our office."
Tri-Area is a federally qualified health center which means, among other things, that it accepts any insurance and offers sliding-scale pricing to patients without insurance. But the clinics take further steps to provide comprehensive, accessible care to patients in Southwest Virginia. Bradley explained that transportation to the doctor can often be a barrier in rural areas and so, Tri-Area has its own fleet of vans across its three offices that will bring patients to appointments. For years, Tri-Area has had an established telehealth program in all three offices as well.
In the telehealth room, Floyd patients can speak with providers remotely via a Wi-Fi enabled video screen, whether the provider on the other end of the call is at the Tri-Area clinic in Ferrum or is an endocrinology specialist at the University of Virginia medical center. Bradley described how telehealth services help the Tri-Area staff circumvent other barriers to the healthcare patients want and need. There are only two men on staff at the Floyd office, for instance, so telehealth can help connect patients with male physicians at other locations, if the patients have a gender preference for their provider. Another possibility is an overflow of patients, where it could take a while for a Floyd patient to secure an appointment in Floyd. The patient could instead meet with an available doctor remotely.
Bradley said bilingual services can also be provided remotely, as can translation services into more than 100 languages via a piece of equipment the staff calls "WALL-E." An endocrinology specialist from UVa beams into the telehealth room in Floyd to address patients' needs in that area, too.
Whitaker, who treats kids and teenagers via talk therapy, said training in play therapy "completely changed the way (she) practices." Children, she said, especially younger children, "Don't speak the same language we speak," and play-based therapy can help engage them in a more meaningful way.
Whitaker provides art-based materials, nurturing objects, and other things that allow children to "immediately go into their own communication." The goal, she said, is creating "a safe and protected space" where children can act out what they're feeling, even when they can't communicate it verbally. As an example, Whitaker detailed watching a young child whose parents were divorcing try to connect two play barn structures with tape, and then stuff all the plastic animals they had inside the two connected barns.
Hernandez said her main form of therapy, EMDR, is a very structured approach that "helps the brain do what it does best," by focusing on reprocessing past negative events in a way that leads to a positive shift in a patient's view of themselves and the world.
Hernandez works with folks of all ages, including victims of both single-event trauma and complex post-traumatic stress disorder (PTSD). Hernandez said that in Floyd specifically, she's seen patients dealing with domestic violence, emotional and sexual abuse, and counseled teenage Spanish speakers who were detained in Texas before coming to Floyd.
Treating all patients, but particularly young patients, is an important effort given that suicide is currently the second leading cause of death nationwide for patients aged 10-34, according to Bradley.
Whitaker said Tri-Area Community Health seeks to "empower patients," and that includes work outside of its clinics, including a suicide prevention event at Floyd County High School, a diabetes support group, and more. Bradley described a new approach to medicine. "For a lot of the time in healthcare, we just prescribed, advised people to change their diet, and to exercise," he said. Tri-Area is trying to integrate other factors to get a more complete picture of health.
Be the first to know
Get local news delivered to your inbox!