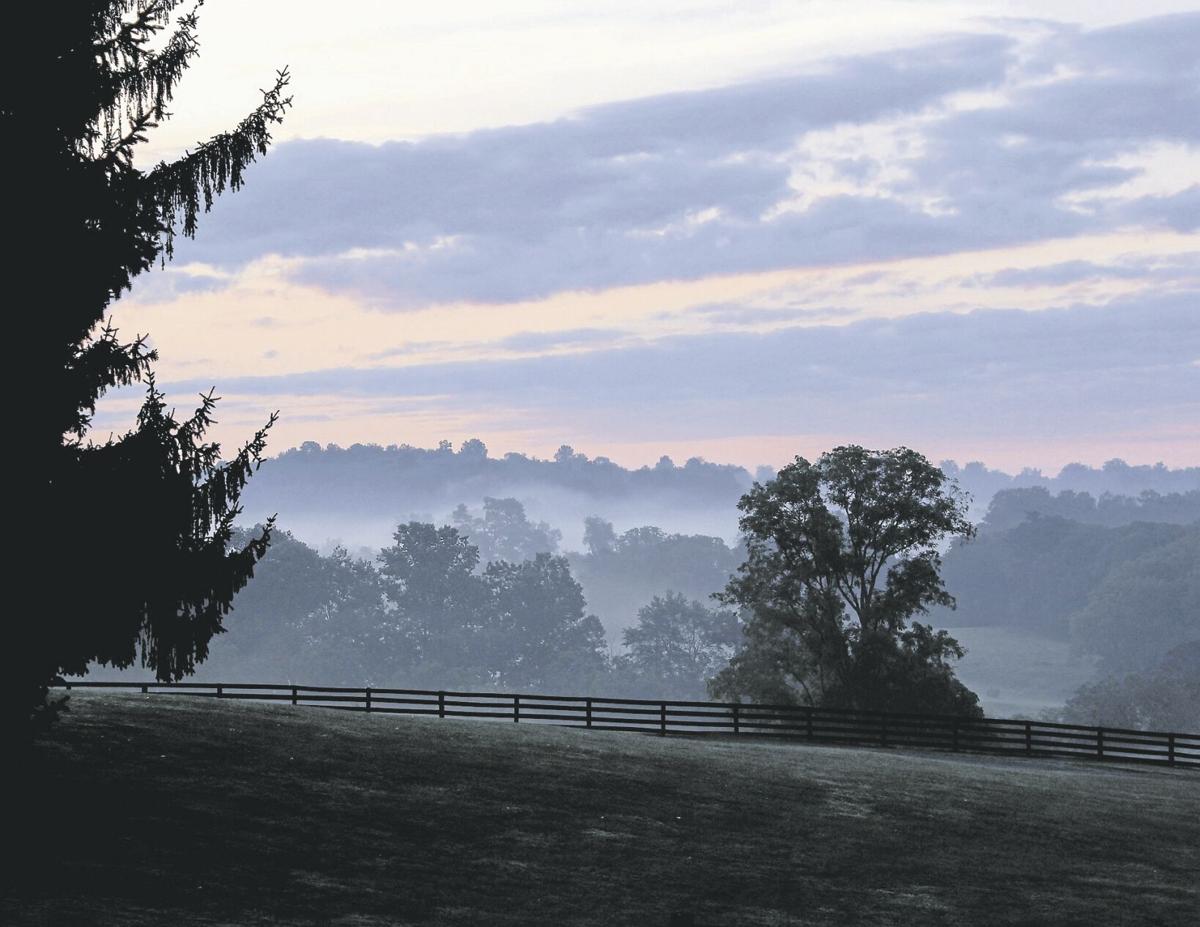 How do I live a good life?
It's a philosophical question that preoccupies many of us. What can we do, we wonder, to make an impact during our limited time on Earth? How can we foster community, promote our values, make a difference or improve the lives of those around us before we die? It's a worthwhile thought experiment. But in the view of Blue Ridge Green Burial members and volunteers, it shouldn't end with life. We should also be asking, how can I die a good death?
Blue Ridge Green Burial, previously known as the Floyd Green Burial Project, is a public nonprofit that advocates for affordable, environmentally-regenerative burial, which the group says can also support goals of protecting local ecosystems and facilitating community exploration of difficult topics, such as death and dying.
In a nutshell, green burial forgoes some of the traditional aspects of funeral services, such as embalming and placing the body in an expensive coffin that won't biodegrade.
For some, the idea of literally going "back to the earth" after death is appealing from a spiritual or environmental perspective.
Blue Ridge Green Burial is currently in pursuit of land in Floyd County with a high conservation value, that could support a native ecosystem public park, of sorts, as well as a natural burial ground. "We're trying to heal people and heal the land," said founding member Perrin Heartway. "We are not here to offer something better than the funeral industry is already offering, but something different."
Electing for a green burial is one way that people can support environmentalism even in death, by preventing gallons of the chemicals used for embalming from entering the soil; not occupying grave space in an inefficient way and avoiding the carbon footprint of cremation. It tends to be much more affordable than traditional burial.
But members of Blue Ridge Green Burial say green burial also facilitates a sense of community around the rituals of death, and can act as a bridge to other difficult topics of conversation.
Kristy Ratcliffe, who spent some time working as an end-of-life doula in Australia, said what really got her interested in exploring the idea of death was birth—after she became a mother. "The more babies I had, the more (interested I became in) taking those big rites of passage into our own hands," Ratcliffe explained. Of death care, she said, "I want it to be more community-oriented and family-oriented."
Linda Haas, another member of Blue Ridge Green Burial, described seeing these values exemplified after the death of a close friend. "He developed a brain tumor and knew he was going to die, and completely planned his funeral," she said. The man was buried in a plain wooden box that all his friends had helped decorate. Haas said she hopes green burial can help "get back to the traditions where family and friends took care of death…so that we're all more in touch with death—washing the body, carrying it, digging the grave and burying them," Haas described. She said intimacy with the process of death care can be an important part of grieving.
Ratcliffe agreed. "I was raised Southern Baptist, but I learned a lot about Buddhism," she said, which is a faith tradition that encourages an embrace of both the light and dark elements of life. "Just that embracing of that darkness, the hard stuff, the ugly—the stuff we try to push away," said Ratcliffe. "I want to die embracing and growing and going through that spiritual journey," she said.
Drawing on her experience as a "death doula," Ratcliffe explained that the implications of being able to cope with darkness go beyond grieving lost loved ones in a healthy way. "When we can navigate death well, we can (also) navigate the death of ideas, grief about events, we can navigate rifts better. We want to embrace death so we can live better," she said.
It's about "learning to embrace change in all areas of our life," Heartway added.
Blue Ridge Green Burial is searching for land where native plants could thrive, walking trails could be constructed and a contemplative, spiritual environment could be fostered, as the land would act as some folks' final resting place. "Floyd has so much beautiful land…and we'd like to preserve some of that land and make it available to the public as a park. And in addition to that, restore ecosystems and manage the land," Heartway explained.
Heartway said it would be ideal to find land (which will either be donated or, depending on the success of the group's fundraising efforts, purchased) near the Town of Floyd, because convenience will encourage use. "We've really just begun our outreach, and we're really interested in what the community wants. We're being patient," Heartway said.
There are few legal issues around nonprofit cemeteries, according to the group, save for regulations around proximity of a burial site to a dwelling or body of water. "I've heard it described as a little bit of a Wild West situation," Heartway said. So for now, the primary roadblock to moving forward on the project is time—time to raise money, gather community input and find the perfect space for the burial ground.
"We are working with New River Land Trust to identify land with high conservation value. We also have another spoke of the wheel which is to bring together different subcultures of Floyd. We want this to be inclusive. A space that can be understood, gotten, felt—where everyone feels like they belong," Heartway said.
Be the first to know
Get local news delivered to your inbox!