With spring here, you're probably thinking about cleaning your windows. After all, newly gleaming glass makes a great impression from the road, but a grime-covered window blocks your view of the lovely outdoors and spoils the look of your home.
Cleaning windows can be a slippery business, though, so you'll want to be as well informed as you can when you start.
The basics of window cleaning aren't complicated, and if you have a one-story home, you can do this work yourself without much trouble. You can clean the average window with a squeegee, a bucket of soap and water, and a little elbow grease.
However, window cleaning above the first floor can be risky if you have a multistory house. You're standing on a ladder, working with a bucket of soapy water, and it's often tempting to stretch to reach just a little farther. According to the Centers for Disease Control, ladder falls cause 500,000 injuries per year, so it's important to take precautions.
Hiring a pro
This is why many homeowners choose to hire a pro to handle second-story window cleaning. You'll pay between $150 and $300 for the average window cleaning job, and it's worth it for the pro's expertise and safety knowledge.
If your windows have any unusual quirks, they can clean them properly without damaging them. For example, leaded and stained glass bring their own sets of challenges. Since window cleaners are experienced pros who work with windows a lot, they can spot potential problems that might need repair. And window problems are easier to deal with the earlier you catch them.
When you're making your initial contact with cleaning pros, you'll want a lot of information on hand to get an accurate estimate. Here's what they'll need to know:
— Any problems that make a window harder to access.
It's always a wise idea to check license, bonding and insurance when you hire a pro. But it's even more crucial when hiring a window cleaner. That higher ladder accident risk means you want to make certain the pro's insurance protects you if something gets damaged, or worse — someone gets injured.
If you decide to clean your second-story windows yourself, make sure you follow all the proper safety procedures for using a ladder. Use a ladder that's rated for the height you're cleaning, have a buddy steady the ladder on the ground for you, and don't take unnecessary risks by stretching too far.
By the way, here's one more hint: If you don't want to deal with exterior window cleaning, you can also install replacement windows that tilt inward and make it super-easy to clean from the inside. You can easily clean windows on any floor level like this. Many double-hung windows, which cost between $150 and $650 each, feature this helpful addition.
Your everyday toolkit: Keep these items on hand for home repairs
Basic toolbox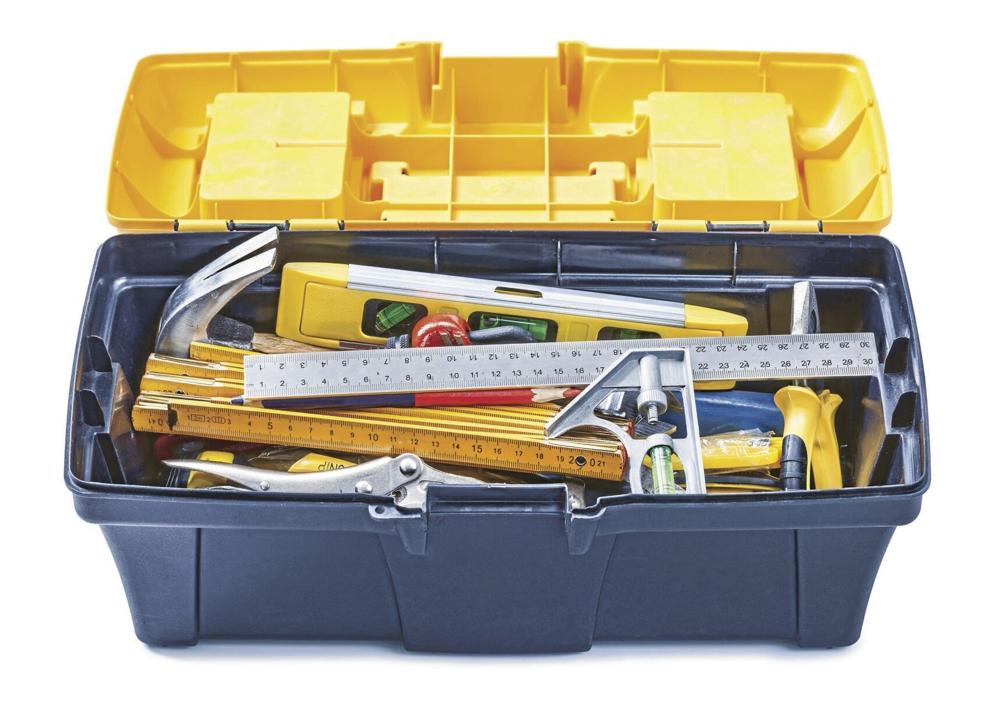 Keep a box with these essential basics: tape measure, claw hammer, utility knife, level, crescent wrenches, hex keys, a handsaw, pliers, multiple screwdrivers and a collection of screws and nails.
Try to keep it organized and easily accessible; it's very easy for a tool box to dissolve into chaos if you don't keep things in proper order. You'll thank yourself later on when you need to find a particular screwdriver for a task.
Fire extinguisher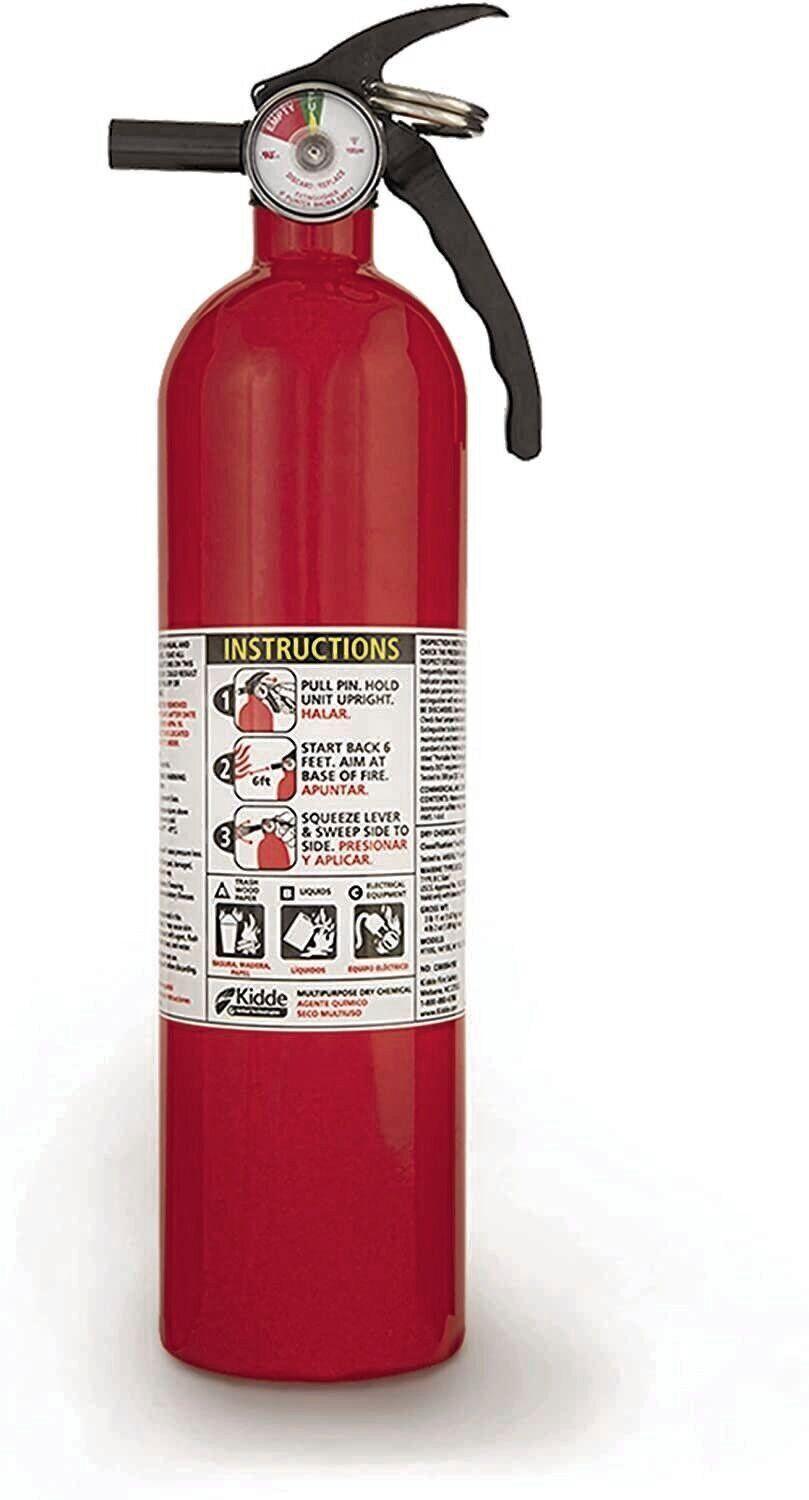 Every home should have at least one fire extinguisher per floor. If you have only one, make sure it's near the kitchen, where most home fires start.
Look for an ABC-rated unit that will extinguish all fire types.
Teach everyone in the home where it is and how to use it. While you're at it, make sure your family has a plan to escape in the event of fire, and practice it.
Drill and drill bits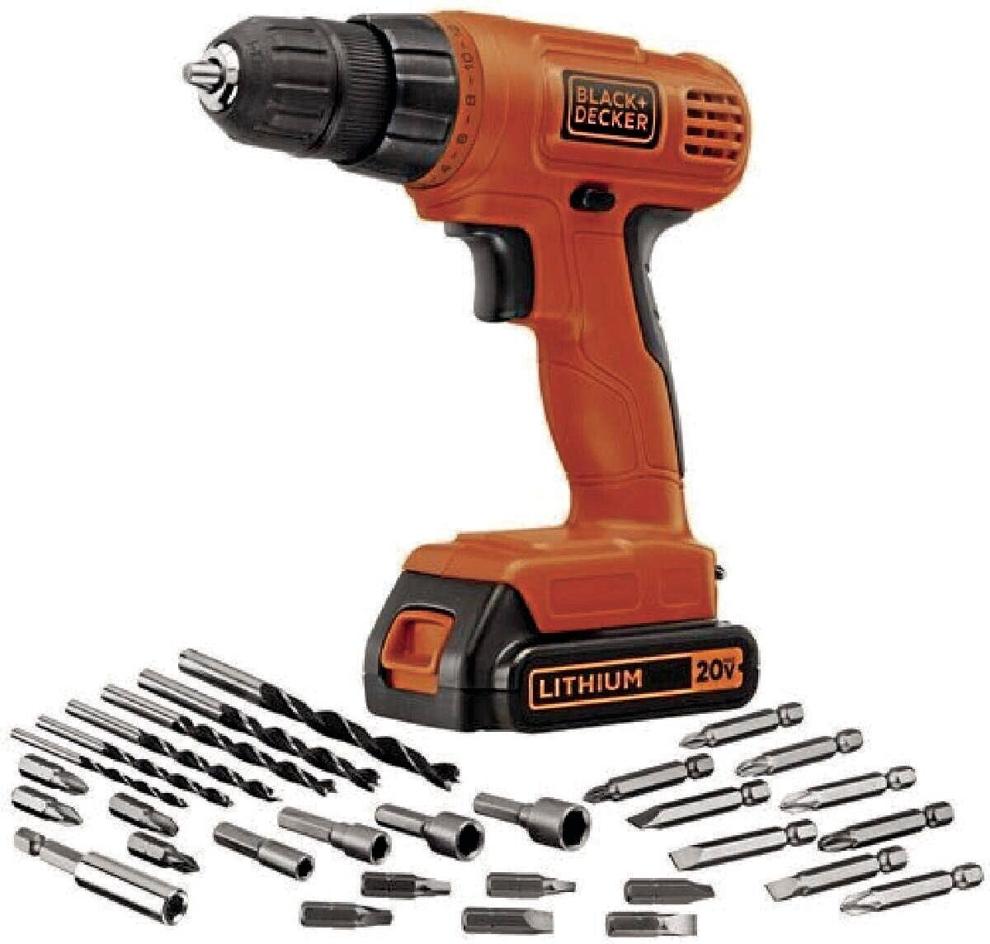 A battery-powered drill and driver is an essential home tool. Add a selection of drill bits in many sizes to be ready for whatever you need.
The standard 12-volt cordless drill you can find at many big-box stores should provide more than enough juice for most home purposes.
Emergency supply kit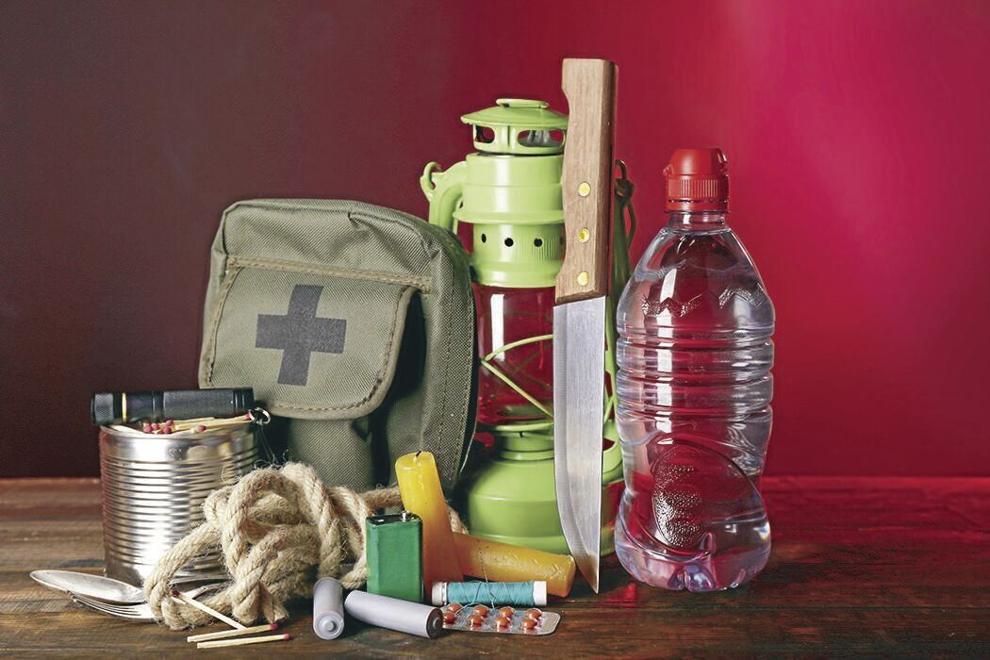 The Federal Emergency Management Agency recommends keeping an easily accessible kit with these items for emergencies: three days of food for every person in the house, 1 gallon of water per day per person, first-aid kit, flashlight, weather radio, basic tools, dust masks, plastic sheets, garbage bags, can opener, medicine, hygiene products and cellphone charger.
Stepladder/step stool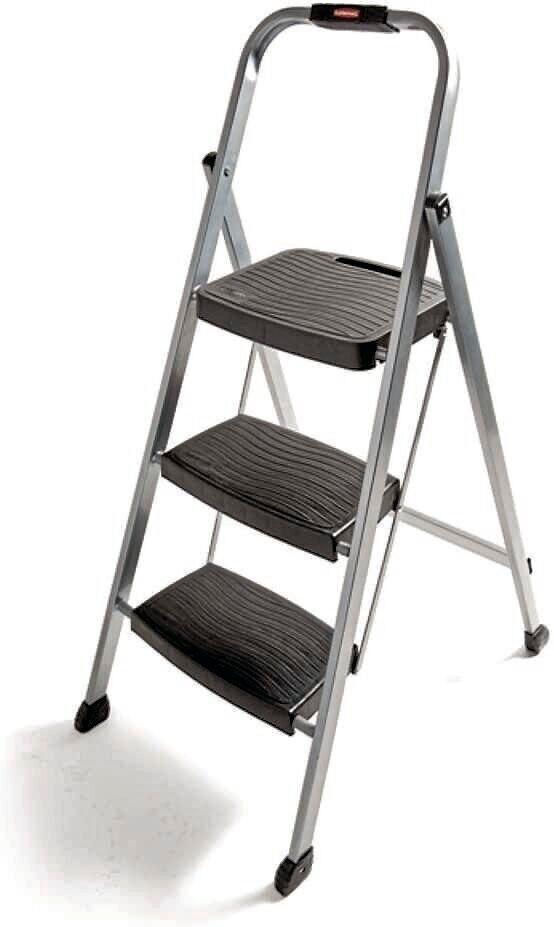 A must-have for many household needs. Many injuries take place due to people using chairs or other inappropriate stand-ins for a ladder.
Remember to practice ladder safety: Never go beyond its recommended top step, don't try to reach just a few inches more, and have a buddy hold and stabilize the ladder for you.
Safety equipment
Keep plastic gloves, leather gloves, dust masks, ear protection and eye protection on hand. You never know when a job might call for them. It's wise to use protection during a wide variety of tasks — a mishap during yard work or while using a drill can lead to an eye injury. You can usually find safety kits that will include all the basics you need.