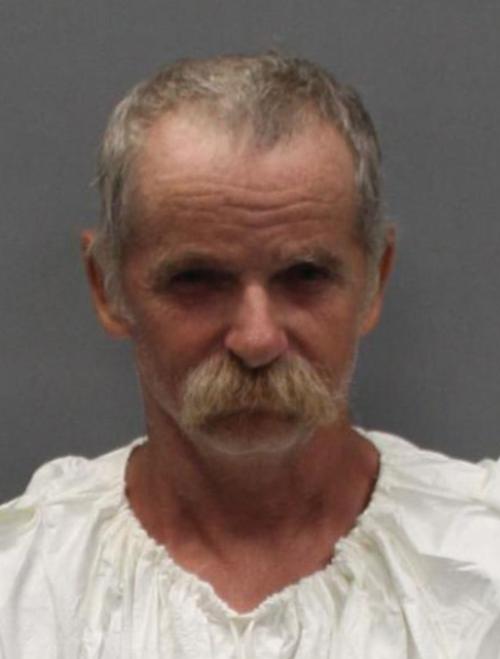 A Smyth County man who pleaded guilty last December to shooting and killing his estranged wife will spend the next two decades behind bars.
Following a brief Wythe County Circuit Court hearing on Thursday morning, 55-year-old Steven Ray Crouse of Ceres was sentenced to 20 years in prison for second-degree murder and using a firearm in commission of a felony in the June 8, 2019, slaying of 60-year-old Peggy Ann Crouse.
Steven Crouse had initially been charged with first-degree murder, but Commonwealth's Attorney Mike Jones reduced the charge after speaking with the victim's family members, two of whom attended Thursday's hearing.
Jones said the family wanted to resolve the case without a trial.
In urging the judge to follow state-suggested sentencing guidelines, Crouse's attorney, Ryan Hamrick, said his client had a difficult upbringing, had struggled with alcohol and had a limited criminal history.
He also said Crouse was a longtime town of Wytheville employee with his own work crew.
"This is a domestic situation which turned incredibly wrong," Hamrick said.
According to the prosecutor and police accounts, Peggy Crouse was living with her daughter in Marion before the killing. Although Steven Crouse initially denied involvement, his wife's purse and keys were found in a building outside his house. He also dropped a rifle off at his friend's house hours after the slaying.
Peggy Crouse's remains were still warm to the touch when rescuers arrived along Oriole Drive in Wythe County's Jefferson National Forest.
She had been shot in the chest with a .25-06 caliber rifle.
A witness told police that Steven Crouse had threatened his wife and daughter with a shotgun shortly before the killing.
Countering Hamrick's argument that a judge should consider Steven Crouse's physical condition when deciding his punishment, Jones said on Thursday Crouse's condition was obviously better than Mrs. Crouse's condition because "she's deceased."
The prosecutor said Peggy Crouse removed herself from that domestic situation "and Mr. Crouse could not handle that."
Jones said the recommended punishment in the guidelines was too low and asked Judge Josiah Showalter Jr. to go above the suggestion.
Staying within the guidelines, though, Showalter gave Crouse 17 years on the murder charge and three years on the firearms charge.
After his release from prison, Crouse, who will be given credit for time served while awaiting trial, will be on supervised probation for five years.