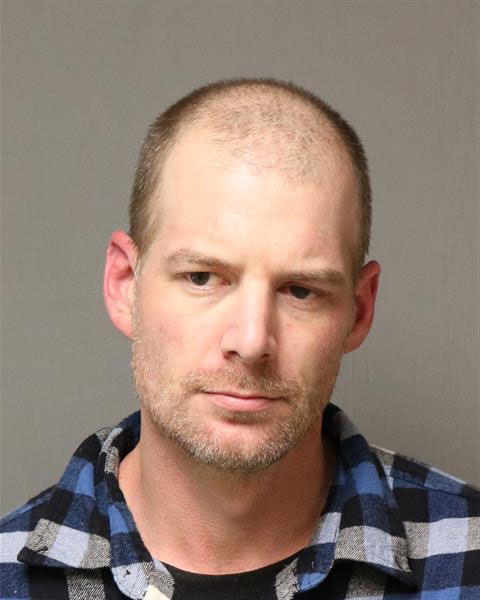 Accused of setting fire to a Wytheville convenience store early Tuesday morning after his credit card was declined, a Michigan man is being held without bond on numerous felony charges.
Kyle Wayne Mabe, 40, who has a Clarkston, Michigan, address but has been living in Wytheville, was captured near Lowe's shortly after Wytheville police responded to a 3:30 a.m. arson call at the 1340 North Fourth St. Sheetz store.
According to a Wytheville Police Department press release, a man whose card was declined left the store but returned with a gas can. Police said he poured gas on the floor and lit it on fire before returning to the parking lot and driving away.
A store manager quickly extinguished the blaze, but town firefighters also responded.
Armed with a description of the man and his vehicle, police started a search. While investigating, police learned that the nearby Kangaroo Express had been burglarized.
Police found the suspect's unoccupied vehicle parked at Northwinds Apartments and later found the suspect under a tractor-trailer near Lowe's.
Police said the suspect, identified as Mabe, had a hammer and was taken into custody after being subdued with a Taser.
Mabe was charged with arson, burglary, felony destruction of property, misdemeanor destruction of property and misdemeanor larceny (two counts).
Police are still investigating and more charges may follow.
Set to be arraigned on Wednesday, Mabe is being held without bond in the New River Valley Regional Jail in Dublin. His court date's been set for Oct. 21.
On Aug. 12, a May 21 felony drug charge against Mabe was sent to a Wythe grand jury for consideration. An additional charge of attempted burglary was dropped.
He was out on bond from those charges before Tuesday's arrest.