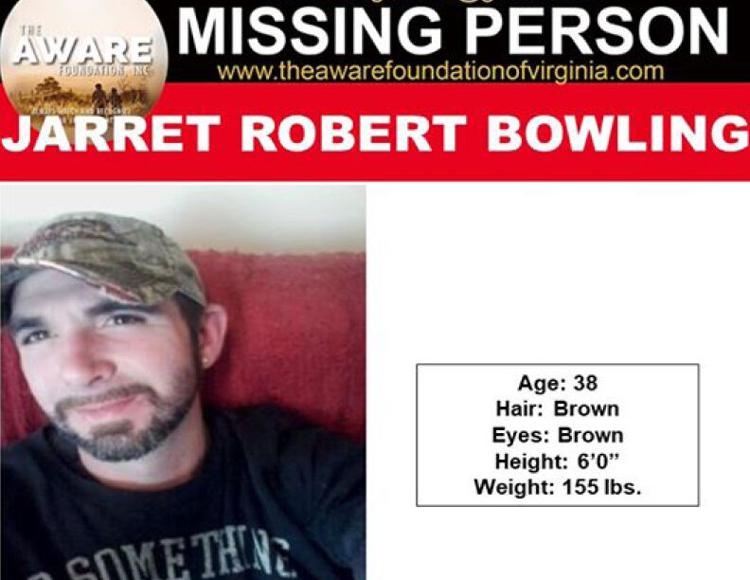 Jarret Robert Bowling has made contact with family and is safe, according to the Tazewell Police Department.
The Tazewell Police Department is seeking the public's assistance locating a missing Tazewell man.
According to a Tazewell PD Facebook post, 38-year-old Jarret Robert Bowling was last seen at his home in Tazewell on July 23.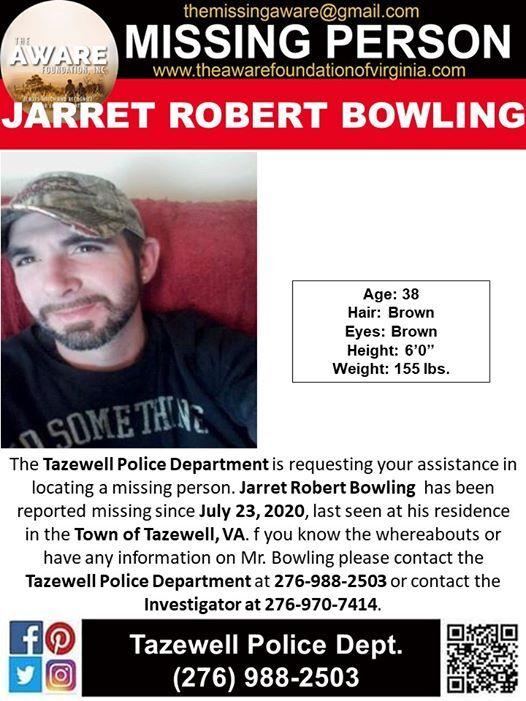 He is described as six feet tall and weighing 155 pounds, with brown hair and brown eyes.
Anyone with information on his whereabouts is asked to call the Town of Tazewell Police Department at 276-988-2503 or the investigator at 276-970-7414.
Be the first to know
Get local news delivered to your inbox!