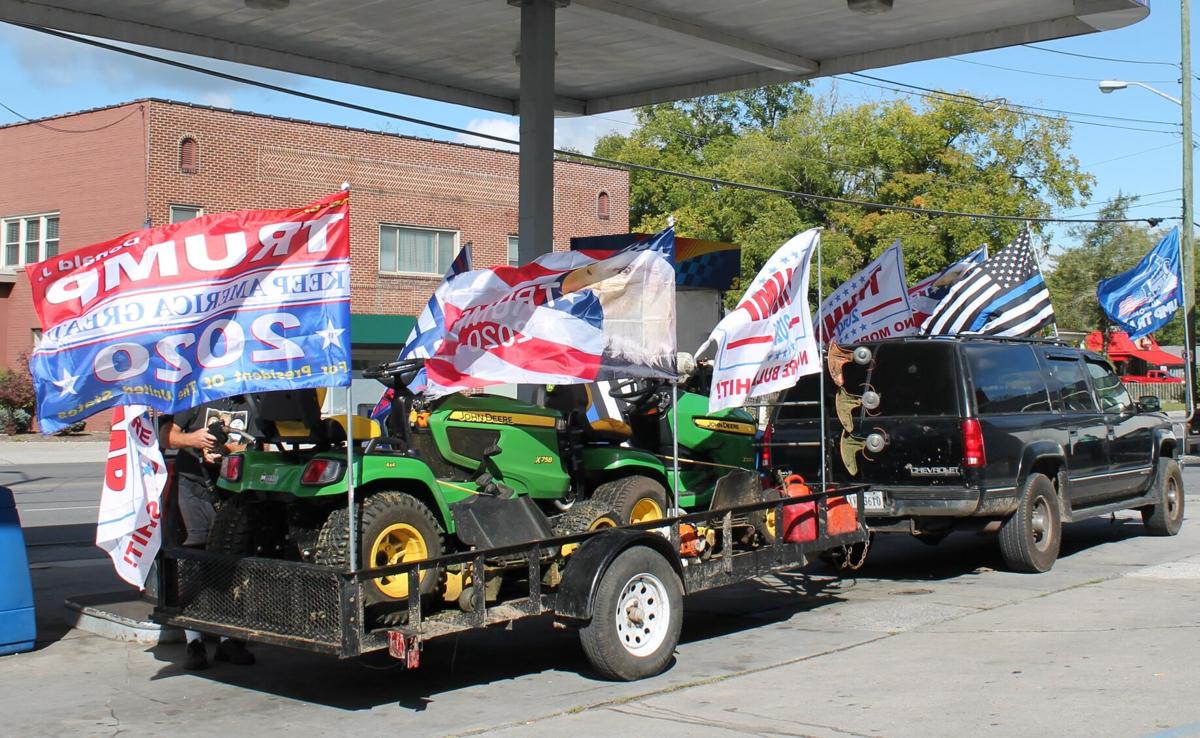 A Trump/Patriot Parade is scheduled to kick off at 2 p.m. on Oct. 10. The parade will begin at Tractor Supply in Marion, proceed through Chilhowie and end in Saltville.
Marion resident Wayne Hall organized the event after observing the Trump Boat Parade.
"I wanted to organize an event to show support for our President for all those who don't own a boat. I contacted each town we will be going through. I posted it on Facebook to invite anyone who wants to come. I also contacted the Smyth County News & Messenger and the Trade Times. I contacted the police," Hall said.
Hall said he is a supporter of Trump in his bid for re-election. He also states he is pro-gun, pro-life, pro-law and order, and pro-military. He encourages like-minded folks to join him in showing support.
Due to COVID-19, the parade will be a ride-through only. No marching will be permitted.
Participants are encouraged to bring signs, flags, banners and other items supporting the United States and President Donald Trump.
 "Everyone is welcome as long as they show everyone respect and do not cause any trouble. Due to COVID-19, this is a ride-thru parade only. Stay in your vehicle, no getting out to march or protest. Bring your Trump flags, signs, banners, American flags, pro-gun/2nd Amendment signs and banners, pro-cops flags, and pro-life signs," Hall said.
Hoping for a large turnout for the event, Hall said his purpose in organizing the parade was "to give everyone a voice to show their support for President Trump and for our great country. To make the community and the world less afraid to show the silent majority voice. To show the world that Trump supporters are good people who care about everyone, but we are free to have our viewpoints without backlash."
The idea of a Trump parade isn't unique to Smyth County. They've been reported across the country – literally from coast to coast. The vast majority have been peaceful, though some clashes with counter-protesters have taken confrontational turns.
A Friday NPR report noted that organizers say, like Hall, they strive to prevent clashes with counter-protesters.
"We don't condone any racism, racist comments," said Keith Lee, a convoy organizer from Texas, in the NPR report. "We don't want people dragging a Black Lives Matter flag or an antifa flag underneath their truck. If we see any of that stuff, they're out of there."
Hall said, "I believe in free speech without biased opinions or hatred toward anyone just because they don't have the same viewpoints as you do."
The event's rain date is Oct. 17.
Be the first to know
Get local news delivered to your inbox!