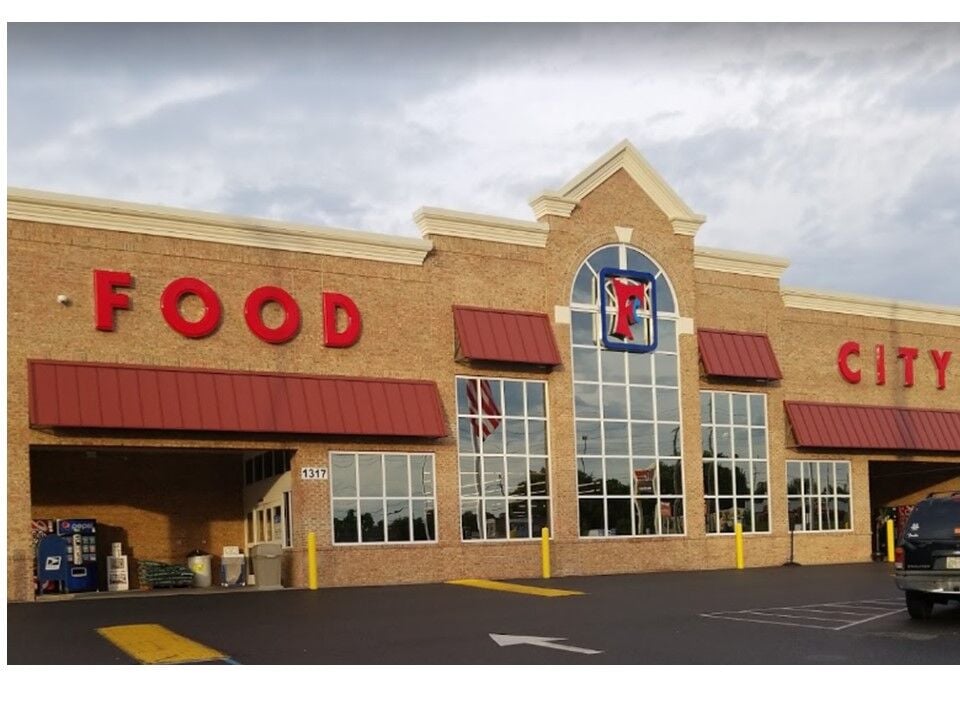 Super Dollar plans to close its doors sometime in the next couple of weeks to make way for a much bigger Food City grocery store, which should be complete sometime in the spring of next year.
Steve Smith, president and CEO of Food City said the company plans to demolish the Super Dollar/Dollar General building toward the end of September and begin construction soon after. The company previously purchased and demolished three homes that were located behind the store.
Dollar General has already moved to its new location down the street, on the other side of the former Pizza Hut building.
When complete, the grocery store will sit back farther off of West Lee Highway. The back of the store will be where the houses were located, Smith said.
In addition to groceries, the 44,000 square-foot building will house a large bakery-deli with a sit-down café that seats 44 and hot bar. Sandwiches and pizzas will be made on site. Pizza will also be sold by the slice. There will also be a full-service floral department and a pharmacy. Butchers will be on staff in the meat department.
Near the corner of West Main Street and West Lee Highway, there will be a Gas-n-Go station, Smith said.
"There's not a grocery store on that end of town, and I think the people will like this store. It's going to be a really nice community supermarket," Smith said.
Super Dollar employees have been offered jobs in other Food City Stores, Smith said. Super Dollar employs about 22 people. The Food City store will employ between 130 and 150 people, he added.
"All of our people have been offered jobs," he said. "And in seven months or so, we will be back open, and they will have jobs.
"I've talked to a few people in Wytheville," Smith added. "And I know consumers are excited about it, and we are excited about Wytheville. We are excited to put a full-service Food City there."
Be the first to know
Get local news delivered to your inbox!