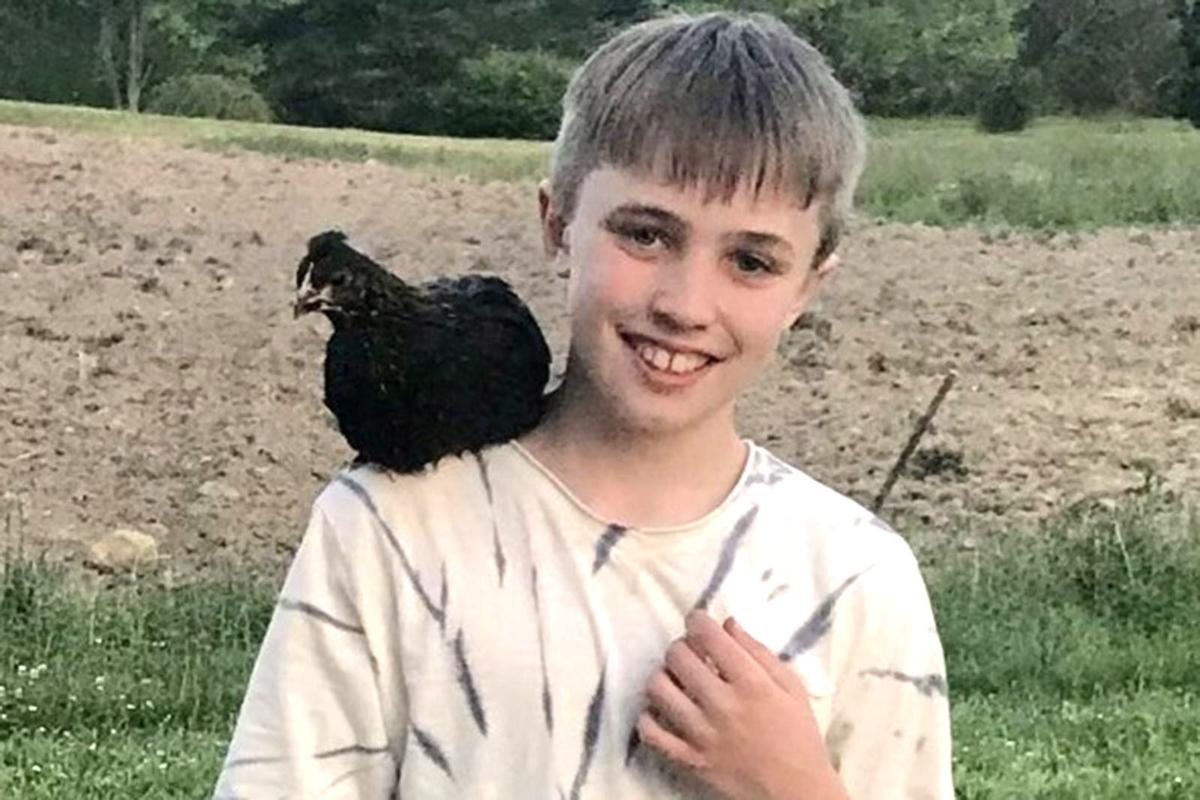 ABINGDON, Va. — The first information released to the public about an explosion in Abingdon that killed a 12-year-old boy two days before Christmas came that night at 7:16 p.m.
Town officials tweeted a message on Alert Abingdon: "EXPLOSION at 269 KING ST ABINGDON. Please use caution in the area. December 23, 2020 at 07:11 PM."
It was nearly two weeks before anything else was released. It came Jan. 5 after inquiries by the local news media about a published obituary penned by the boy's father in the Bristol Herald Courier.
"We had it out on Twitter that night. It's in the public's eye. We're not trying to hide anything. It's still an active investigation," Abingdon Police Chief John Holbrook said.
"As soon as somebody called and asked, we put something together and sent it out," Holbrook told the Bristol Herald Courier. "We really didn't have a whole lot to release."
Holbrook recalled that night, when he worked to coordinate the investigation, along with other law enforcement and emergency officials, while also communicating with grieving family members.
The town's community relations coordinator, Tenille Montgomery, was called in but was sent home after there were no media calls, Holbrook said.
"That was a long night," he said.
"This was tragic," Holbrook added. "A child getting killed right before Christmas, I can't even describe to you how tragic this was. And then you have the grieving family showing up to the scene. And you can imagine how a family would be after losing a child. It's bad."
Looking back
More than a month after the tragedy, law enforcement officials have still released few details surrounding the explosion, refusing to even release the name of the victim or acknowledge that it was the explosion of a hand grenade that caused the boy's death.
Town officials refer questions to law enforcement.
Holbrook confirmed that his office is awaiting reports from the state medical examiner in Roanoke.
"What we release is what we really had — basically," the police chief said. "We had an explosion on King Street, and we had a deceased 12-year-old child," Holbrook said. "We're still waiting on the lab results to come back; that all takes a while."
Last Wednesday, the state medical examiner's office confirmed that it is reviewing the case of Asher Hurley, a 12-year-old boy from Abingdon who was killed Dec. 23 in what his obituary called "a terrible accident."
"The only information this office can release is the cause and manner of death," said Tracie Cooper, the district administrator for the Office of the Chief Medical Examiner-Western District. "For Asher Hurley, the cause of death is penetrating injuries of head, torso and extremities, and the manner of death is accident."
Holbrook said his department's investigation continues.
"We're waiting on the state forensic lab to come back and the medical examiner's report," Holbrook said. "The reason we're waiting on the lab is I can release exactly what was the cause of the explosion."
Multiple agencies
Police responded at approximately 7:11 that night to the 200 block of King Street, according to a release issued by the Abingdon Police Department on Jan. 8.
Upon arrival, officers found the body of a 12-year-old, according to the release.
Units from the Abingdon Police Department, Abingdon Fire Department, Washington County Life Saving Crew, Virginia State Police, Federal Bureau of Investigation and Bureau of Alcohol, Tobacco, Firearms and Explosives responded, according to the release.
"This was not a situation that we were faced with on a regular basis," Holbrook said. "And we're relying on specialists in law enforcement to give us advice on a case like this. Unfortunately, I don't have investigators trained up on investigating explosives like this. We're getting our information from other entities."
Based upon the preliminary investigation, the King Street explosion appeared to be isolated, police said in a release.
One explosive — a live hand grenade that is illegal to possess, according to ATF spokesperson Corey Ray — was detonated.
"We didn't find any more explosives on the scene," Holbrook said. "So from this particular scene, there was no immediate danger to the community because there were no other explosives found."
'Increasing delay'
By law, police do not have to release the name of a juvenile who has been killed, said Megan Rhyne, executive director of the Virginia Coalition for Open Government.
Still, by not releasing information, Rhyne said, police could open doors to speculation and misinformation.
"I always think this kind of basic information should be disclosed," Rhyne said. "And when it's not, in today's society, when there are so many opportunities to share information and misinformation, it seems like a much better policy for the police to set the record straight and say who is involved rather than having people speculate or circulate information that may or may not be 100% correct."
Police are "losing the battle" on misinformation in such cases, Rhyne said.
"The fact is … that a hand grenade went off," Rhyne said.
"There is an increasing delay in informing the public and the press about whatever has happened from the smallest to the largest that there are fewer opportunities for the real-time kind of coverage and knowledge ... and [the public is] having to wait for the police to decide unilaterally when they're going to release materials."
Release date
As far as release of the news of the explosion, Holbrook said, "Normally, we would have sent something out. But because of the uniqueness of this case and complexities of the case, I didn't have anything to send out at this time."
He added that he also did not release any information "out of a compassion for a grieving family" and that "nobody called and asked."
Abingdon's acting attorney, Cameron Bell, said he could not comment on the "ongoing investigation."
Bell added: "There are multiple agencies that are involved, and their investigation is ongoing. And they're trying to get to the bottom of it."
'Police matter'
Town Manager Jimmy Morani learned of the explosion Dec. 23 and says he continues to refer the news media to the Police Department.
"I wasn't involved in it at all," Morani said. "I was alerted that there was an explosion, and that was it. And they were investigating at the time."
Morani called the event "entirely a law enforcement matter."
The town manager did notify the five Town Council members in a group text message.
"It was that night. I sent them a text," he said.
The text states: "There has been an explosion at a residence on King Street (off Valley) with one fatality. Police are on the scene. I don't have any more details yet but if I can share more I will let you know soon or in AM if it's too late."
A second text message by Morani to council members referenced Tenille Montgomery at the Police Department:
"Tenille is at the PD and will be sending out an update to news media."
More recently, Morani said he had assumed that Montgomery was going to issue a news release.
That's as far as Morani got involved, he said.
"It's a police matter," Morani said. "I do not get involved with police investigations."
The town doesn't have a policy regarding when to release information regarding a police investigation, Morani said.
"Certainly, you don't want to compromise an investigation," he said.
Town officials
Abingdon Mayor Derek Webb offered condolences to the victim's family.
"My heart just goes out to the family. What a tragic — just terrible — accident," said Webb.
On Dec. 23, Webb said he simply was informed that there had been an explosion.
"There was never any real sense of imminent danger or danger to the town. And from the very beginning, it appeared to be just a fluke sort of accident," the mayor said.