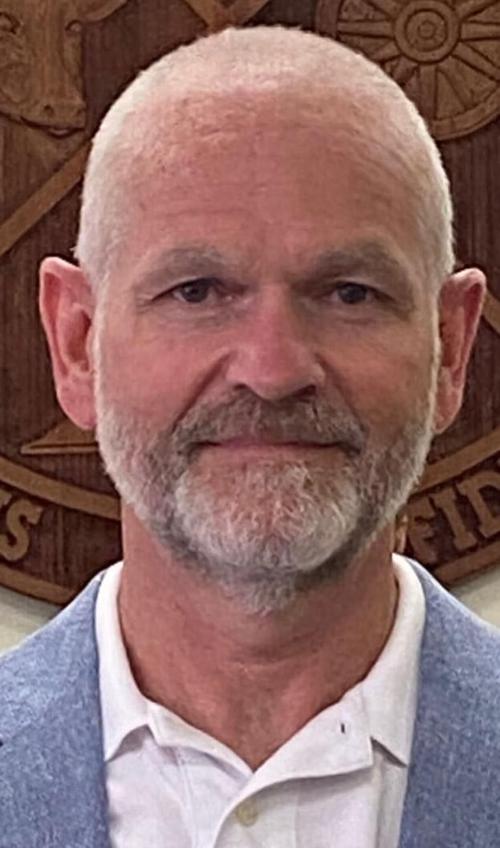 ABINGDON, Va. — Charles Michael "Mike" Owens focuses on the historic buildings of Abingdon with a passion.
On Aug. 3, the 59-year-old optometrist became the newest member of the Abingdon Town Council. Owens was chosen by the council members to replace Al Bradley, who resigned in June due to health concerns.
"I'm pretty laid back," Owens said. "I'll listen to people. I look at both sides. And I think they recognized that in me."
In Sullivan County, Tennessee, Owens grew up in the Emmett community. His father, Charles Owens, taught biology at Virginia Highlands Community College while his mother, Faye Owens, served as a secretary for Sunrise and Cold Spring elementary schools, as well as Sullivan East High School. His wife of 17 years, Barbara Owens, is a physical therapist who grew up just outside of Atlanta.
Today, Owens is an optometrist in Abingdon and Clintwood for Eye Physicians of Southwest Virginia.
Prior to being named to the council, Owens served for seven years on the town's Historic Preservation Review Board.
"It's a tough board to be on," said Owens, who was placed back on that board at the August Town Council meeting. "You have to tell people 'no' a lot. We have guidelines, and people want to skirt around the guidelines."
Still, Owens says he's "passionate" about the historic district in town. "And I'm hoping we can expand it," he said.
"One of my personal passions is to improve and expand the historic district," Owens said. "With Abingdon being a tourism town now, one of the things that people enjoy is the historic district. And I think we need to save some of these historic buildings that are not protected now."
This year, due to coronavirus concerns, Abingdon has been plagued by a downturn in tourism — with the shutdown of the Barter Theatre, lower hotel occupancy rates, a lower number of diners at restaurants and the cancellation of festivals.
"I know the town is going to be in a tough position, as far as budget cuts," Owens said. "Abingdon gets a lot of its tax revenue from tourism. ... Nobody's traveling. And nobody's going out to eat like they used to. We're going to have to make some decisions within the next year or two. And I'm hoping with my experience I can help with that."
Owens has lived in Abingdon for 32 years.
"I've become passionate about the town," he said. "I think it's a great place to live, and, hopefully, we can help improve it and keep it on the upward path."
Owens' appointment to Town Council spans less than one year; the term ends with the certification of a special election on May 4.
Though Owens has never run for council, he is already contemplating whether he will mount a campaign next spring to keep his newly appointed seat.
"I think this is a good way for me to test the waters to see if I'm helpful, to see if I enjoy it and to see some success for the Town Council and the town," Owens said.
"I think that I would run," Owens added. "If it looks like I'm not doing a good job, then I'll not run. And I think the community will let me know that."
Be the first to know
Get local news delivered to your inbox!