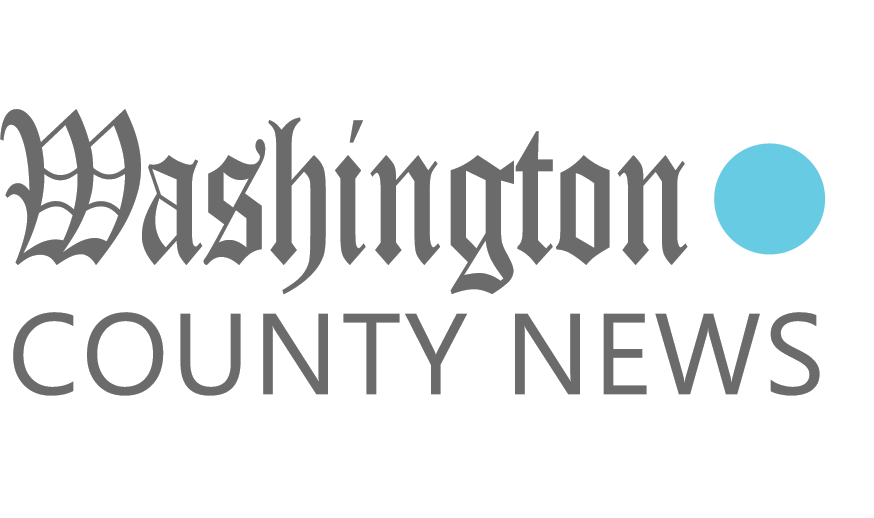 BRISTOL, Tenn. — The Robinette Co. recently agreed to pay a total of $20,000 in fines for multiple air pollution violations, including violating pollution standards, failing to report some of those violations and falsely certifying that it was in compliance, according to documentation from the Tennessee Department of Environment & Conservation (TDEC).
The Bristol, Tennessee, company specializes in "sustainable packaging," according to its website.
Two agreements signed July 22 and posted to TDEC's Enforcement Database show that for 15 total months in 2018 and 2019, The Robinette Co. emitted significantly more volatile organic compounds (VOCs) than allowed.
VOCs are a group of organic chemicals that occur in a vast array of household and office products, from paints and aerosol sprays to pesticides and office equipment. According to the Environmental Protection Agency, direct exposure to some VOCs can irritate the eyes, nose and throat, trigger headaches and nausea and even cause cancer. Outside, they can also react with gases in the air to produce ground-level ozone, or smog — a damaging pollutant known to cause health problems.
The July agreements state that The Robinette Co. has a permit limiting its VOC emissions to 99 tons per 12 consecutive months. But one of the agreements states that for six months in 2018, the company exceeded that limit, at times drastically.
TDEC calculated that between November 2017 and October 2018, for example, the company's VOC emissions reached 171.8 tons, more than 70% higher than the 99-ton limit. And in both November and December 2018, its emissions over a 12-month window climbed to more than 80% higher than the limit.
Beyond blowing past its VOC emissions limit for half of that year, the company failed to submit a report about the violations and falsely certified that it was in compliance, according to the agreement. The Robinette Co. agreed to pay an $8,000 civil penalty for all of those infractions.
The company also agreed to pay a $12,000 civil penalty for VOC emissions violations in 2019, according to the second agreement. For nine consecutive months that year, The Robinette Co. again went well above its 99-ton VOC emissions limit, several times by more than 40%.
TDEC said in the agreement that the company took a positive step in April 2019, when it installed a regenerative thermal oxidizer, a type of industrial machine, to lower its VOC emissions. And those emissions dropped enough that The Robinette Co. would be back within its legal limit starting in October 2020, the department said.
Carolyn Ferrell, The Robinette Co.'s vice president of human relations and community relations, confirmed the settlements for the violations and said they happened while the company was expanding.
"During that [time] the company added production equipment for its printing and packaging conversion business in Bristol," Ferrell wrote in an email to the Bristol Herald Courier last Monday.
"The Robinette Company will continue to operate in compliance with state and federal regulations as both an environmentally responsible manufacturer and conscience [sic] employer," she added.
Kim Schofinski, TDEC's deputy communications director, states in an email that the company "regularly communicated with TDEC" and "worked to clarify and correct" its violations. But she also said that the violations carried health risks.
"In this case, the potential for harm to public health was considered moderate due to the facility's location within the community," Schofinski said, in reference to the 2019 violations.
Neither Schofinski nor Eric Ward, the department's communications director, could be reached for more detail about what a "moderate" public health risk entails. But Dr. Ying Li, an associate professor in the Department of Environmental Health at East Tennessee State University's College of Public Health, said that high VOC emissions are bad news for an area's air quality.
"This type of violation certainly contributes to our air quality issue," Li said. "It will significantly increase the risk of bad ozone ... pollution in our area if a lot of VOCs are emitted."
And according to Christine Hart, manager for the American Lung Association's Healthy Air Campaign in Tennessee, ozone pollution poses clear health dangers.
"Ozone has a number of different health consequences, like [causing] asthma attacks and heart attacks, coughing, wheezing — many, many different health implications," Hart said.
The American Lung Association's most recent State of the Air report, which grades the air quality of U.S. cities, counties and states, gave Sullivan County a passing grade of "C" for its ozone levels.
"But Sullivan County did experience a handful of bad air days [recently]," Hart said.
Bad air days happen when ozone levels in an area are deemed high enough to be considered a health risk to residents. Those days, Hart said, spending a lot of time outside can cause health problems for people — especially people of color, poor and elderly people, young children and those with chronic conditions like asthma and cardiovascular disease. All of those groups are particularly vulnerable to high ozone levels, she said.
"These limits are set very strategically to ensure that an area maintains good air quality," she said of the VOC limit that The Robinette Co. violated. "When companies and others do exceed those limits, it is very serious because it impacts the local air quality in that community, [and] it impacts workers' health."
This isn't the first time The Robinette Co. has been fined for pollution violations.
In April 2018, the company was ordered to pay more than $60,000 in fines and damages for about 20 hazardous waste violations during the previous year. And in 2006, The Robinette Co. paid close to $11,000 in penalties and damages for other hazardous waste violations.
Be the first to know
Get local news delivered to your inbox!