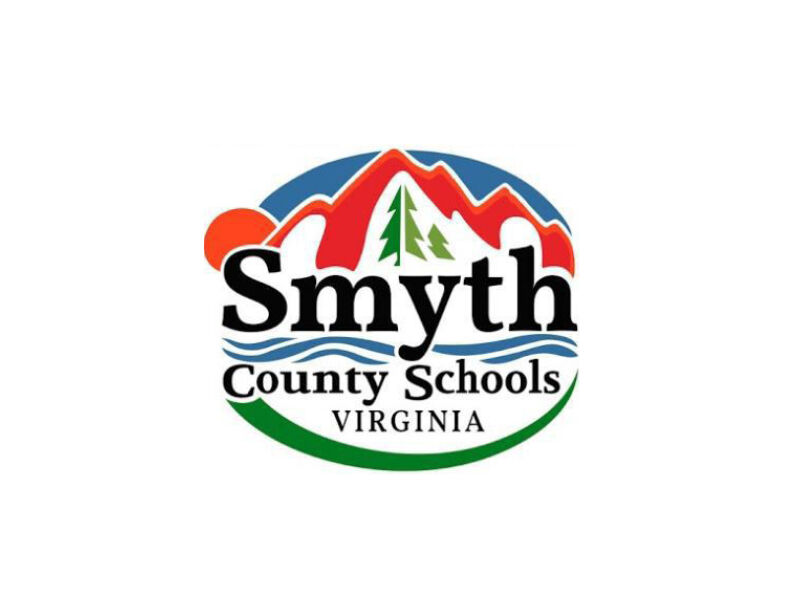 The weight of the decision resting on their shoulders was obvious Monday evening. They wanted more information. They longed for a blueprint, and members of the county School Board acknowledged that they didn't have all the answers and any decision they made would be polarizing, but, in the end, they cast their votes.
On Monday evening, the board delayed the start of school until Aug. 20.
The purpose of the week's delay is to give faculty and staff more preparation time for coordinating virtual and in-person teaching and scheduling multiple days for individual parent-teacher visits.
School had been set to start Aug. 14.
However, in light of growing cases of COVID-19 in the community, board members worried more about the health and well-being of students, staff and the community.
Dr. Dennis Carter, superintendent, said in all his years with the school system that this decision about how and when to return students to in-school education in the midst of a worldwide pandemic was, by far, the most difficult.
Board members reported receiving numerous comments from parents, educators and others about the situation.
Chairman Jesse Choate said that morning he'd received a call from a mother who is considering homeschooling her child because of the rising case numbers. "She wanted her comment known," Choate said.
Dr. Kyle Rhodes, board member, said he'd also had calls, including one urging a virtual start to the academic year. Rhodes said he shared with that caller that it is "a tough, tough decision."
Board member Roger Fyre said many of the individuals who reached out to him want school's start postponed until after Labor Day.
Board member Todd Williams said he'd heard from numerous teachers and staff. "There's a lot of anxiety in the community," he said. "They want to be there [in school], but they're not convinced that this is the right time."
Williams shared their reservations.
In addition to the students and staff, he questioned, "What will be the effect on the community?"
He concluded, "No one can answer."
"At the end of the day," Williams said, "that's [health] the most important thing…. I'm not convinced we can keep it [COVID] out of the buildings."
He noted that last Monday Lee County started a summer program and had to shut it down on the same day because a case emerged.
Williams asked, "Since we don't have the answers, why not be cautions?" Students and staff are "our most precious resources. Why should they be on the front lines? I don't understand the mad rush."
Four primary health organizations are providing input, said Carter, including the World Health Organization (WHO), the Centers for Disease Prevention (CDC), the American Academy of Pediatrics, and the Virginia Department of Health (VDH). Of those, the superintendent said that the VDH is the most conservative and most consistent. "We felt like the most conservative was the way to go," he told the board.
Carter also told the board that he understands that the VDH is analyzing circumstances in each school district and will issue a green-yellow-red light recommendation for each one. He anticipated that report being released this week.
As of Monday, the school system was continuing to move ahead with its plan to divide students into a Monday-Thursday group and a Tuesday-Friday group.
The system, Carter said, opted for this schedule instead of two back-to-back days for three primary reasons:
First, for students without internet access, the back-to-back days would mean five days without contact with their teachers, which could be too long.
Second, food insecurity affects a large percentage of the county's students, and the system won't have the capacity to continue delivering meals countywide once school starts.
Third, many students are living in difficult situations and the adopted schedule allows staff to check on them over more of the week.
It's a misconception that Wednesday will be deep cleaning day, said Carter. "Every day is cleaning day."
The school board also questioned the possibility of waivers for the school year's length, virtual learning on snow days, and SOLS. No definitive answers were available.
"We're all searching for answers right now," Carter said.
The superintendent also noted that a significant change in COVID case numbers could dictate additional changes.
The school board is scheduled to meet again Aug. 10.
Additionally, Gov. Ralph Northam has cautioned that rising numbers could mean a return to tighter restrictions. He was expected to address the COVID-19 situation Tuesday during a briefing that occurred after press time.
Be the first to know
Get local news delivered to your inbox!