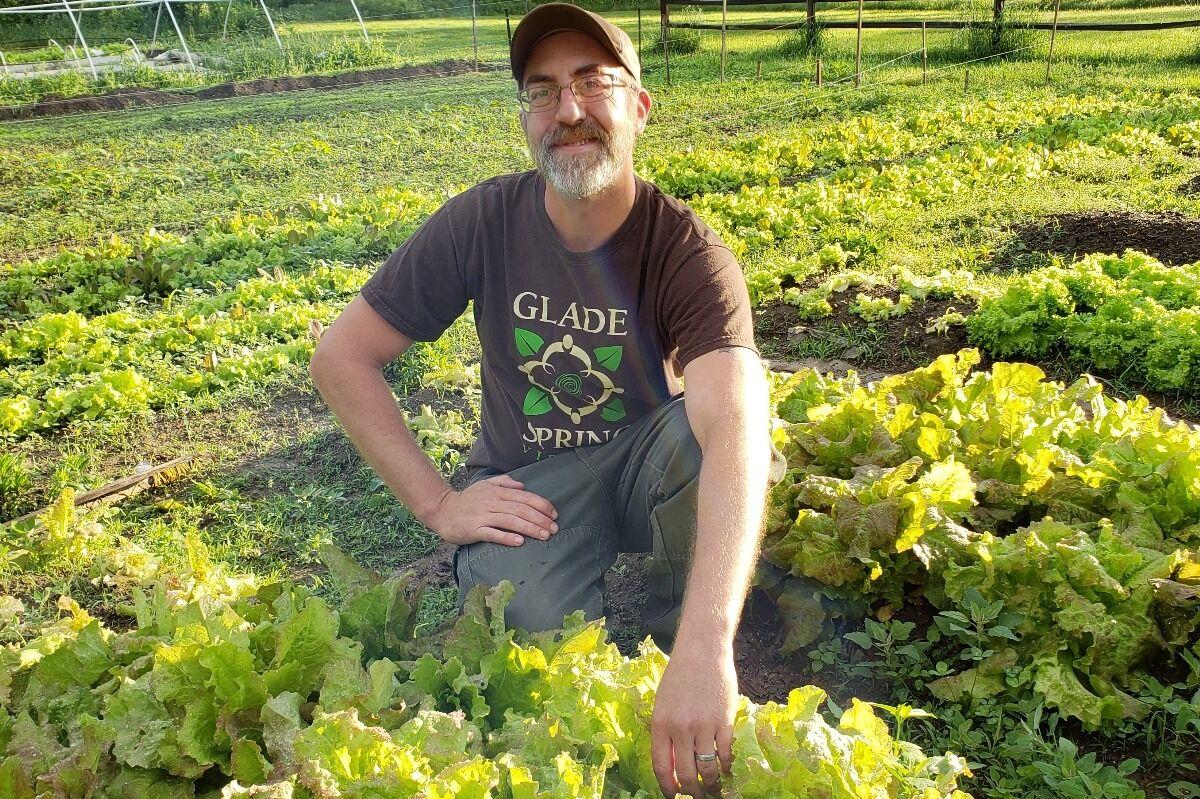 EMORY, Va. — A fall course at Emory & Henry College took 18 first-year students on the road this semester learning about food in Southwest Virginia — one of the most diverse food regions in the country.
During the seven-week study, the students talked to local farmers and farmers market vendors as a way to gain firsthand knowledge about the relationship between food and place.
According to instructor Ed Davis, the virtual course "Food and Place" is among other general education studies that teach students how to develop a foundation for critical thinking and learning at the college level.
"In these courses, students learn about college — what it means to study, do research and write a paper. So basically the courses are introductions to college. They learn how to find good authoritative choices rather than trusting the internet sources.
"In this course, we explore the many facets of food, especially how food has been produced and prepared here in the Appalachian region for generations, also looking at the decline of small farms in the region and the rise of obesity in young children."
Davis quoted the farmer and poet Wendell Berry of Kentucky, who is known for believing that eating is an agricultural act.
"The food we buy — whether it's from the grocery store or a farmers market — determines what farmers grow and how well they prosper," Davis said.
"A lot of the students in my class had a wrong perception that farmers markets tend to be more expensive. However, most produce found at a farmers market is similarly priced at what you find at local grocery stores. The real benefit is consumers are getting safer food that is locally grown and supports the local economy."
In Davis' class, teams of students worked on different food-related subjects. One team compared the farmers market prices to grocery store prices. Two teams proved that $10 spent at a local farmers market could provide enough food to make a meal for a family of four. Another team studied Glade Spring farmer Dylan House, who is making a living growing produce on one acre of land.
A student team recently visited House and learned about his successful business.
The students reported in their course paper that House started with very little capital around 10 years ago, and now his farm is his main source of income for himself and his wife. His farm produce is "Certified Naturally Grown," and he is now selling to many restaurants and households, not just the farmers market.
Another student team scouted a local farmers market to learn more about preparing healthy and affordable meals. They purchased onion, zucchini, squash, garlic, corn and sausage patties for a total of $9.70, proving that a vegetable stir fry meal can be purchased for $10 or less.
"This recipe can serve a family of four for only ten dollars," they reported in their course paper. "The best of it all is that the dish is very healthy for your body and keeps you energized for the day. It is a great way to focus on spending less on food. In addition to this, since the dish is cooked in a simple but with a very common cooking method, once you cook this dish, you'll be able to cook multiple dishes that are similar, helping you improve your cooking skills in many ways."
One student team interviewed the owner of a small, locally owned restaurant in Pearisburg, Virginia, about the struggle to keep a place open during the pandemic. She told the students her community had really come forward and helped by buying take-out, and it had saved her business.
A student team studied the availability of nutritious food at grocery stores and found that most advertising and marketing efforts went into processed, high-sugar or high-fat foods, rather than healthy foods. The students reported that if a person worked hard at it, they could find affordable healthy foods at area supermarkets. But they noted that it was no better than what they found at farmers markets — just more convenient.
The professor said the course is designed to get college students thinking.
"I hope the students gained a greater curiosity from this study. The more people know, the more they understand that they don't know everything, and that teaches them to be curious," said Davis.
"The key to education is you have to awaken curiosity."
Carolyn R. Wilson is a freelance writer in Glade Spring, Virginia. Contact her at news@washconews.com.