Wythe County Sheriff deputies and Virginia State Police officers were attacked earlier this week in a late-night ambush by a former Florida police officer who was relieved of his duties a decade ago after an incident eerily similar to the one that played out on Whippoorwill Road on Tuesday night.
Three deputies and the suspect, 41-year-old Ricky Madison Delk, were injured in the shootout. Sgt. Chris Coleman was shot in the back; he was released from Roanoke Memorial Hospital on Wednesday. Chief Deputy Charles Foster was injured when a bullet grazed his arm and Cpl. Jennifer Brewster was injured near her eye when metal from an armored vehicle was hit by a bullet and bounced onto her face.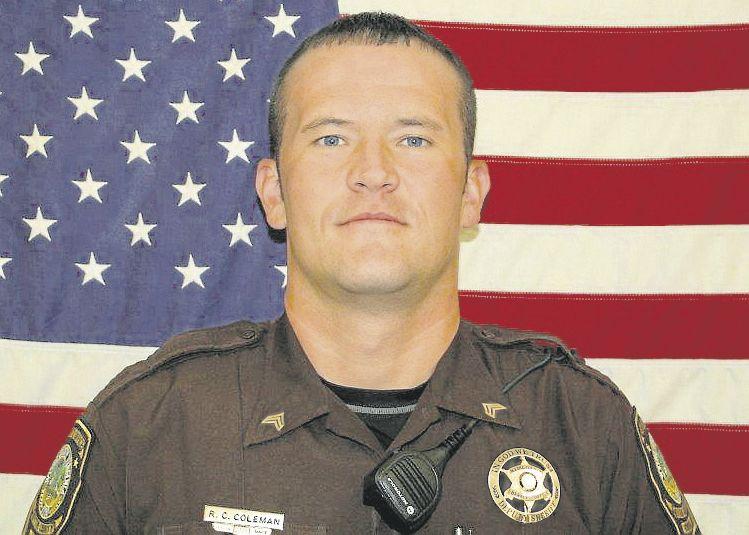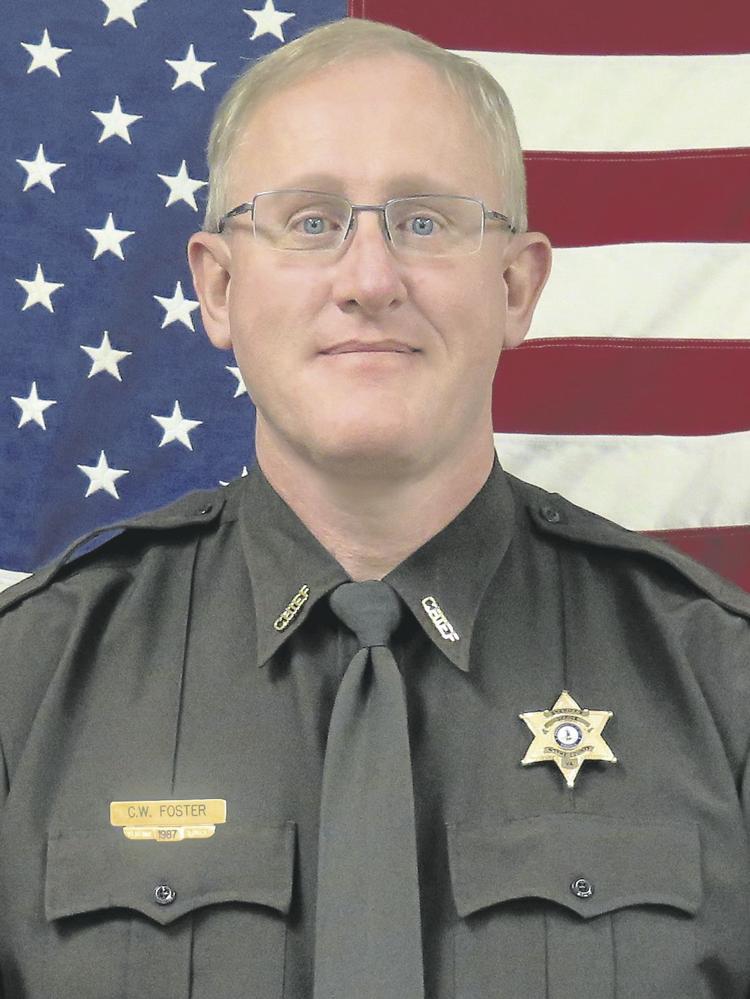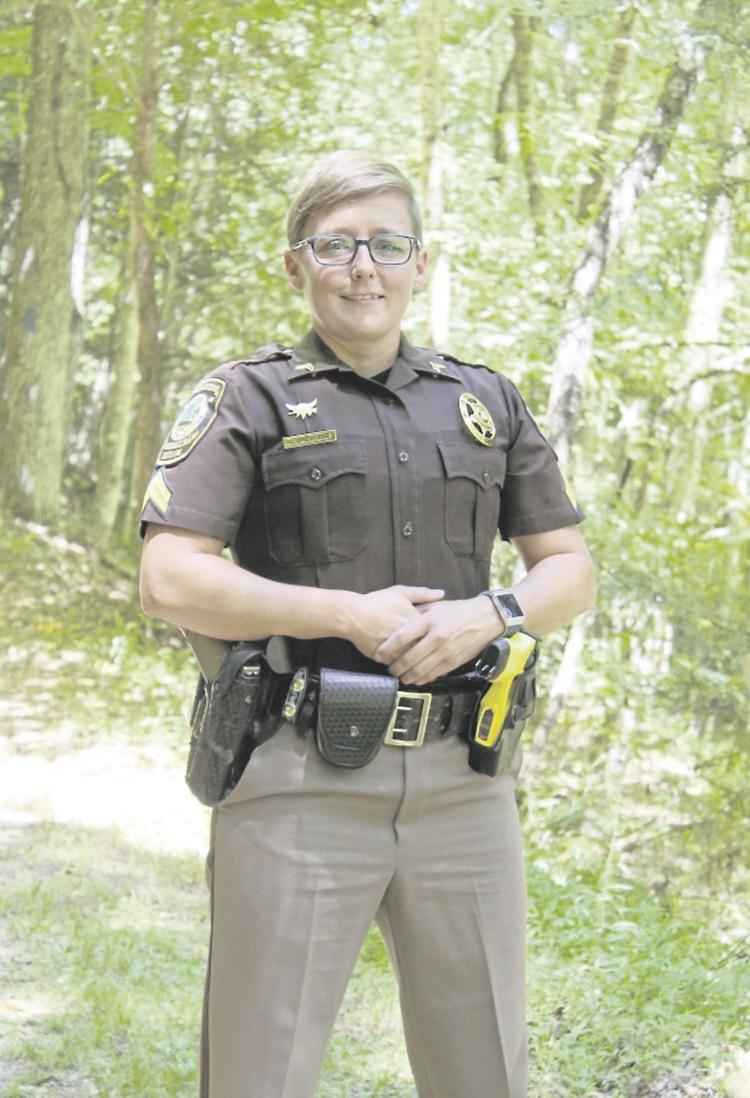 Delk, the suspect, was shot at least twice and taken to Carilion Roanoke Memorial Hospital for treatment before being released into Virginia State Police custody Thursday evening. He was transported to New River Valley Jail and charged with eight counts of attempted capital murder, eight counts of using a firearm in the commission of a felony, and one count of discharging a firearm in an occupied dwelling.
Both Coleman and Foster are on paid leave until the Virginia State Police concludes an investigation into the matter.
An emergency protective order filed against Delk sheds some light on what happened Tuesday night at 586 Whippoorwill Road before the 911 call that led to a shoot-out between Delk and local law enforcement officers.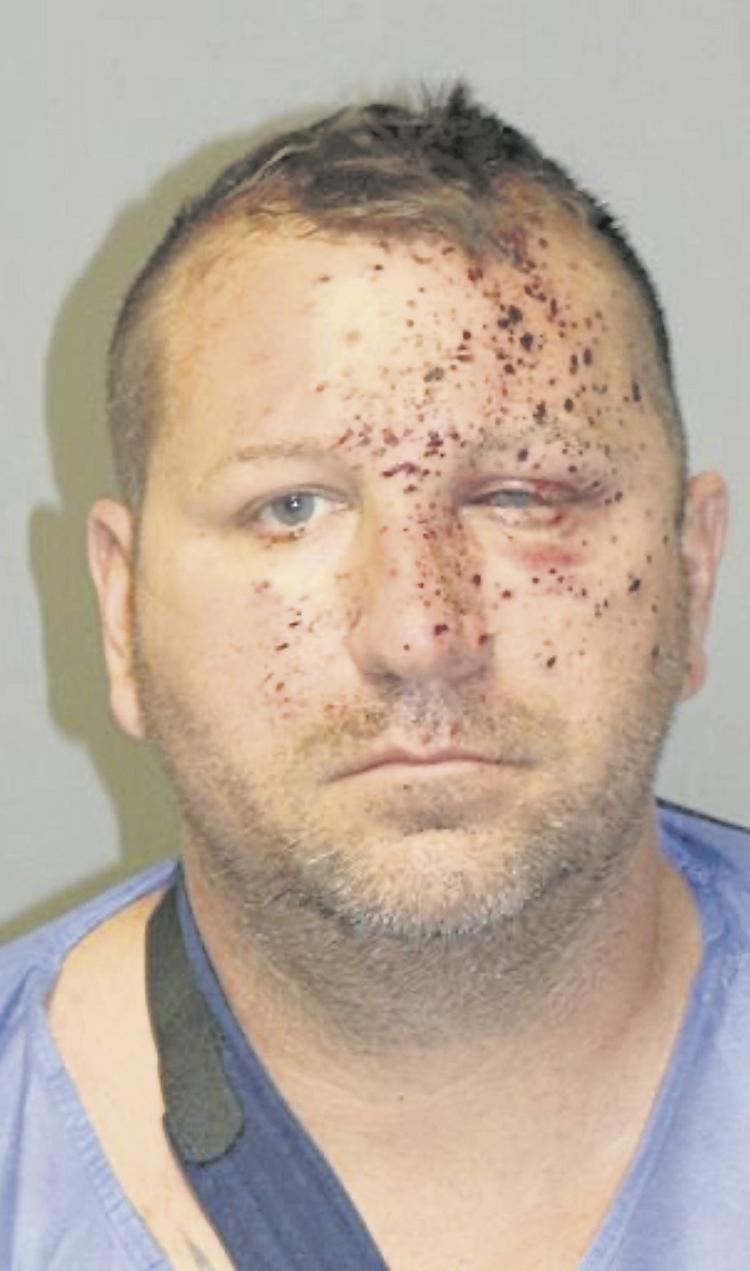 According to the order filed Wednesday morning in Wythe County Juvenile and Domestic Relations District Court, Delk was involved in a domestic disturbance with his wife, Kristina Delk, and his mother, Vickie Jean Hoblick. Prior to the 911 call, Ricky Delk brandished a firearm in the presence of his 3-year-old daughter, his wife and mother. He fired one round from a semi-automatic pistol in his bedroom during the disturbance before law enforcement arrived, the order said.
Authorities said Kristina Delk took their daughter and ran from the home, a log house at the end of a winding asphalt driveway with an American flag flying from the gate.
Deputies involved in the shootout describe a harrowing scene of an ambush along a dark and woodsy driveway. So dark was the night deputies had to look for the light of gunfire to identify where the suspect was hiding.
According to Wythe County Sheriff's Office Maj. Anthony Cline, extra manpower and an armored Bearcat were called to the scene because Delk had fired a gun. Officers, believing the suspect was still in the home, gathered at the top of the driveway. Cline and a state police officer hopped in the Bearcat and started down the driveway as six officers trailed behind.
"We were going to negotiate, tell him to come out with your hands up, that kind of thing," Cline said.
As they approached the house, Hoblick ran out of the house toward the officers, hysterical.
"We were not sure what she was trying to say because before she made it to us, he started firing," Cline said.
What officers did not know at the time is that the suspect, toting an AR-15 semi-automatic rifle, had exited his house, circled through some nearby woods and come up behind the officers, perhaps trying to trap them between him and the house.
As the armored vehicle approached the house and after the officers had passed the suspect, Cpl. Brewster, covering the back of the group and keeping her eyes peeled behind them, heard leaves rustling then saw Delk with his gun pointed at them.
"He's behind us," she screamed. "He's got a gun!"
In that split second, Delk opened fire on the group, striking Coleman, a 15-year department veteran, just past his bullet-proof vest and two inches from his spine. Another bullet grazed Foster's right arm.
Officers quickly shot back at the suspect, striking him multiple times.
"Everyone was well-equipped, thank God," Foster said.
"We are lucky we don't have three or four dead deputies today," Dunagan said Wednesday, adding that alcohol was probably a factor in the incident.
The Virginia State Police continues to investigate the shooting, said Cline, who drove Sgt. Coleman to Wythe County Community Hospital in an ambulance as paramedics worked on the deputy.
Town of Wytheville Fire and Rescue personnel transported Coleman and Delk to the WCCH helicopter pad to be flown to Roanoke. They also took Foster to WCCH, where he was treated and released.
A law enforcement officer confirmed that the suspect was involved in a domestic incident 10 years ago that is strangely similar to Tuesday's shooting.
According to a 2010 Daytona Beach News-Journal report, Delk, then a Daytona Beach police officer, threatened to kill himself during a domestic dispute and told his then-wife, who was also a police officer, that he would shoot other officers if they came into the residence.
In that episode, according to the report, the man fired a round through the ceiling of the home.
The suspect's wife was able to take the two handguns from her husband during that episode collect her personal weapon and his service revolver, and run outside, the report says. Deputies with the Volusia County Sheriff's Office were then able to coax the unarmed suspect outside where he was taken into custody.
According to the report, Delk, a veteran, had been taking medication that treats major depressive disorders.
According to the News-Journal, nearly two years later an arbitrator decided that Delk was not fit to return to work as a law enforcement officer. The article said Delk argued that his behavior was a result of an anti-depressant that had been prescribed to him.
According to Volusia County, Florida, court records, Delk was not prosecuted in the incident.
The Wytheville Police Department assisted the Wythe County Sheriff's Office on Tuesday, along with the VSP.
Wytheville Enterprise reporter Jasmine Franks contributed to this report.
Be the first to know
Get local news delivered to your inbox!