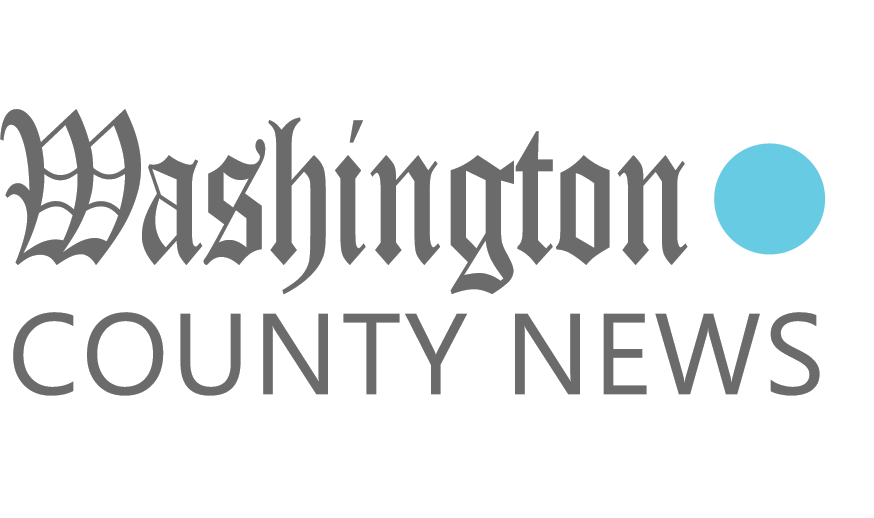 Tyler Triplett wants to go back to school.
At 15, he's frustrated trying to learn economics and English remotely in Washington County, Virginia, where he's a sophomore at Patrick Henry High School in Glade Spring.
"I learn better when I'm face to face with the teacher," said Triplett. "I'm barely learning trying to go through this online school."
Triplett is among about 6,700 students learning online this academic year in Washington County.
Working at home, Triplett faces challenges, he said.
"And I have to go through about five different websites to do each regular class and have to go through daily attendance on each website every day."
Schools remain shuttered to students in the wake of the coronavirus pandemic, but on Monday, the School Board decided to reopen schools on Oct. 26 on a hybrid schedule, allowing students in grades 4-12 to attend in person two days a week and virtually two days, with an open day in between to sanitize school spaces. Pre-K through third grade will attend four days a week in person.
"I wouldn't be mad if we went back to school full time," Triplett said. "I prefer it that way. Now I just want to go back to school full time so I don't have to worry about what to do."
'Concerned'
For now, students in Washington County are learning remotely. But schools are open for teachers. And, sometimes, in-person conferences are held, said parent Abagail Guinn.
Guinn, of Meadowview, Virginia, is the mother of a 6-year-old first grader, Hunter, who has learning disabilities and struggles to complete worksheets each week through Meadowview Elementary School, Guinn said.
"My son is showing signs of true regression," Guinn said. "Whenever he left school last year, he could read."
Hunter's teacher also said students could meet in person rather than hold a Zoom meeting, Guinn said.
"They are coming to school to do one-on-one," Guinn said. "So, all of the germs are already being exposed to one another. And I definitely think that if all the students are in school, at some point in the week, they why not have all of them together?"
Guinn is a member of a recently launched Facebook group called "Concerned Washington county Va Parents," which is a forum for those who want the schools to reopen. The group's page, which was created Sept. 1, had 1,100 members Friday. The page states: "Let's get our kids back to school!"
The 24-year-old mother joined the online group "to see what's really going on with other parents and to get the School Board to open back our schools," she said.
Another Facebook group member is Alona Arnold, the mother of Tyler Triplett.
"My mission is to at least try to get the kids back in school with their teacher, even if it is the hybrid schedule two days a week," Arnold said.
Originally, school officials planned to return in August on a hybrid schedule, then decided to delay the opening by two weeks. Ultimately, due to concerns about COVID-19, they decided to delay the hybrid schedule until October and chose remote learning only.
The Monday meeting featured over two dozen speakers — students, teachers and parents — all pushing to reopen schools. Many expressed concerns that children were losing skills they had gained by being in school and were "frustrated" and "depressed" dealing with technology issues at home while trying to learn.
In the final analysis, Ratliff added, "We are all on the same team trying to implement an in-person learning plan going forward that is as safe as possible, timely, well-informed and mitigated for our students, staff and others."
'Back to our normal lives'
For Guinn, homeschooling has become a financial burden.
Late last year, Guinn opened Abby's Bargain Box in Glade Spring. From January until March, she cleared a profit of $20,000, she said.
But she closed the shop when schools closed in March, due to health concerns. And she became a homeschooling mom.
"It crushed my dreams. It was definitely sad," Guinn said.
Now, Guinn says she wants schools to reopen for more than one reason.
"I would just like to see my son go back to school so we can all go back to our normal lives and get back to working," Guinn said. "At this very time, I think it's just very important to go back to work."
Arnold, 35, heads out at 4:30 a.m. to make pizzas at Moondog Brick Oven in Abingdon.
With her husband also working, Arnold's two sons — Tyler, the sophomore, and Alex Triplett, a sixth grader at Glade Spring Middle School — must fend for themselves in the virtual learning world.
"Honestly, both of our children have struggled," Arnold said. "Our youngest, he's finally grasping the concept of the virtual classroom."
But it's not easy, Arnold said.
"His teachers are wanting him to complete exploratory classes with physical education and chorus," Arnold said. "I think we need to be concentrating on the academic classes."
If school reopens, the teachers could walk through the program, Arnold said. "And some of the stuff that we can't figure out, they can show them how."
Be the first to know
Get local news delivered to your inbox!