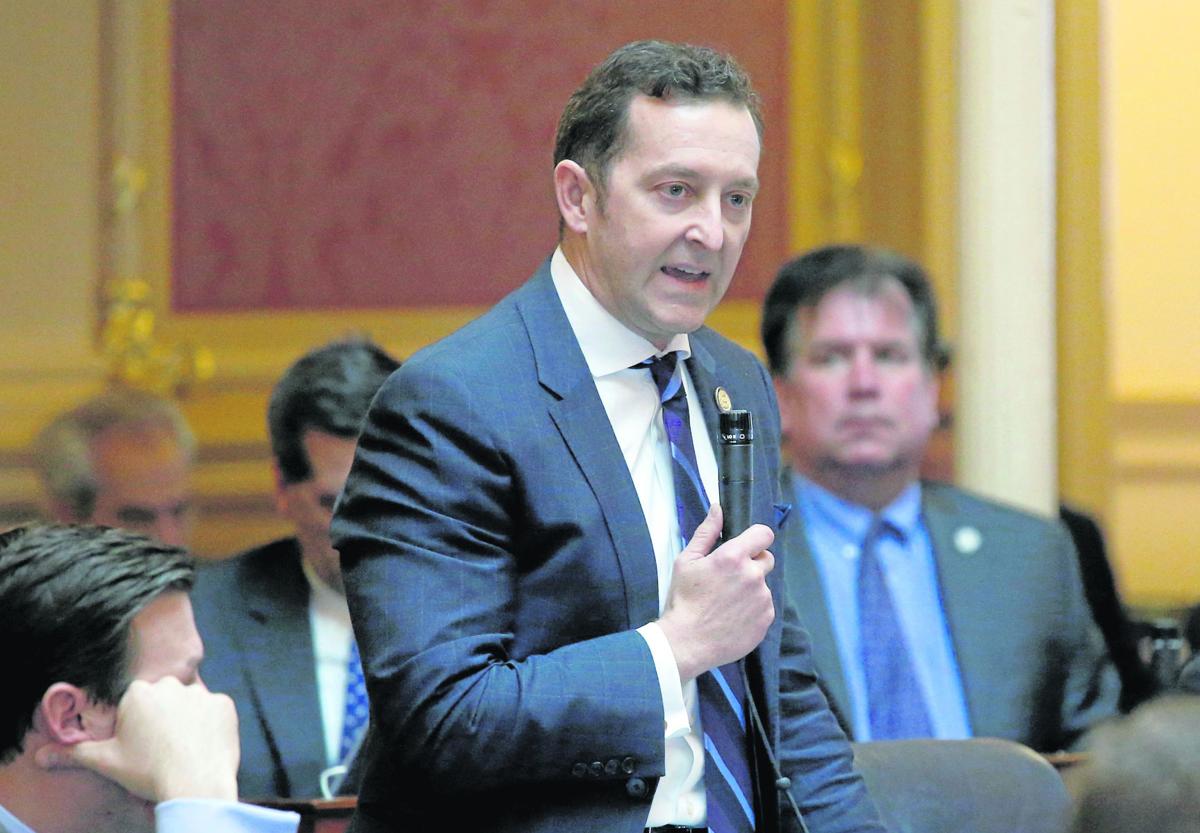 Two Southwest Virginia lawmakers differed Friday about the level of bipartisan support for police reform legislation proposed for the upcoming special session of the General Assembly.
Gov. Ralph Northam called the General Assembly back into session on Tuesday to revisit the biennial budget amid COVID-19 and to take up police issues in the wake of widespread protests and rioting over the deaths of George Floyd in Minneapolis and Breonna Taylor in Louisville, Kentucky, at the hands of law enforcement.
Sen. Todd Pillion, R-Abingdon, predicted Democrats — who control both chambers — and Republicans would find little to agree on, but Del. Terry Kilgore, R-Gate City, offered a slightly more conciliatory perspective.
Pillion, Kilgore and Del. Israel O'Quinn, R-Bristol, spoke with reporters Friday morning via a Zoom call.
"I don't expect much common ground at all," Pillion said. "We're communicating with our law enforcement agencies and associations to determine where our interests overlap and how we can make progress for everyone. That's in areas like training and some standards and perhaps others. We're talking with our law enforcement agencies on what they feel like is something they can be supportive of and they want us to be supportive of. I really don't expect there to be much common ground with the Democrat caucus."
On Thursday, the House Democratic Caucus released a sweeping agenda that includes prohibiting no-knock warrants; banning chokeholds and other restraints; prohibiting departments from acquiring certain weapons; reforming expungement laws; empowering the state attorney general to investigate police departments that "appear to be violating constitutional rights"; expanding the definition of hate crimes; increasing sentencing credits for good behavior; giving prosecutors more authority to dismiss charges; decertifying officers who fail to perform their duties; eliminating certain police stops; and enhancing training at police academies.
In the statement, Virginia Speaker of the House Eileen Filler-Corn said, "We will also pass long overdue legislation to reform our police and criminal justice systems."
Kilgore said in most cases, the "devil is in the details" of specific legislative language.
"To be quite honest, there's going to be some agreement on the proposals," Kilgore said. "We've got to look at the bill language and at what exactly is proposed. For example, no-knock warrants. That sounds like a great idea, but when you're looking for a dangerous, violent fugitive or a gang that may be armed and dangerous, do you really want to put our officers in that situation?"
Kilgore called on leaders of both parties to "reach out to each other" and not just "ram" legislation through.
"Looking at some of those prosecutorial bills, maybe we can agree on some of those, maybe looking at reforming expungement issues. We've got to look at the details, but there are some things that, I think, Republicans and Democrats can agree on in the area of police reform," Kilgore said. "Things like decertification of law enforcement officers when they committed a crime. We've just got to come together."
The Democratic agenda did not mention efforts to reduce or eliminate a grant program to fund school resource officers — police officers or deputies regularly stationed in school buildings. That has been a talking point for some state Democratic leaders during the summer. In one case, there was a full review of the state grant program that partially funds SROs in schools.
No legislation filed Friday afternoon specifically addresses SRO funding, but it could still come up in budget talks.
Pillion called any such effort a "knee-jerk" reaction, not sound policy.
"As a father of four students in public schools, I'm grateful to have SROs to not only keep our kids safe but build positive relationships between them and law enforcement. … There is clear consensus on the value they add to our schools."
O'Quinn said those officers are the best defense for students and teachers, particularly in rural areas where schools are often in remote locations.
"Unless a deputy is in that neighborhood, it's going to take several minutes, in a lot of cases, to get to the school if something bad were to happen. This is a good program," O'Quinn said.
Be the first to know
Get local news delivered to your inbox!