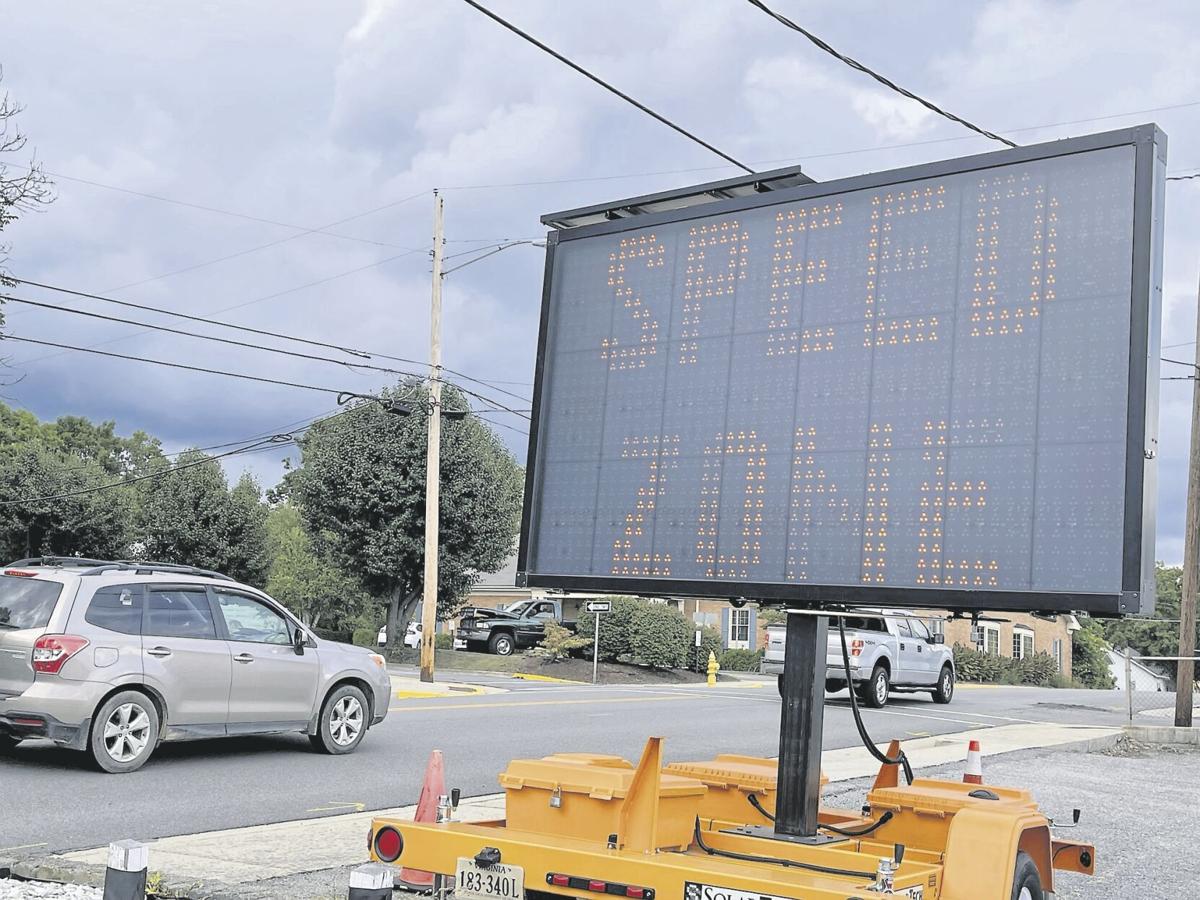 Be careful driving through Wytheville. There's increased traffic since school has started, and the Wytheville Police Department is serious about slowing down drivers and making sure they obey the speed limit.
"We are really working the school zones and taking care of citizens' complaints about speeding in residential neighborhoods," said Lt. Bryan Bard. "We are running radar all over town. When officers are on patrol, they are constantly running radar. In areas we deem to be a bigger factor, we have stationary radar and assign officers to sit and pull people over in the problem areas."
In two speeding hot spots, the WPD has placed electronic speed limit signs that also warn drivers to "Obey the Sign or Pay the Fine." The signs are on Monroe Street between Town Hall and Advanced Auto, and also in front of Spiller Elementary.
"We are working the areas hard now … it's a 25 mph zone and we are stopping people going 40, 45, 50 mph, and that is too fast," Bard said. "The speed limit in the whole town is 25 mph unless it is otherwise posted."
Other areas where drivers tend to speed are on East Main Street coming off the interstate and high school hill near George Wythe High School.
"An officer was working the GWHS school zone the other day and a lady came through in excess of 50 mph in a school zone," Bard said. "She comes through radar and before he can pull out and stop her, she had passed a car and two school buses. She was charged with reckless driving and she didn't have her license or registration."
This school year, the police department is also hoping to clear up the bottleneck of traffic that builds up at Spiller Elementary drop off and pick-up times at the Tazewell Street/Pine Street intersection.
In the past, parents picking up younger students have lined up on Third Street and wrapped around Pine Street, where parents of older students also waited in line. This year, the parents of Pre-K through first grade students are being asked to line up only on Third Street so there are less cars near the Tazewell intersection.
"I've been out every day this week, and I have met about every parent and given them a map about how to avoid Tazewell Street," Bard said. "And it seems to be working."
The WPD's goal is to slow people down, not to write more speeding tickets.
"We don't like writing people tickets," the lieutenant said. "The speed limits are clearly posted, and we want people to obey the law. It's unsafe to travel through town at high rates of speed; pulling them over and writing them a ticket is all that gets their attention. We can't tolerate it in this town; it's too dangerous."