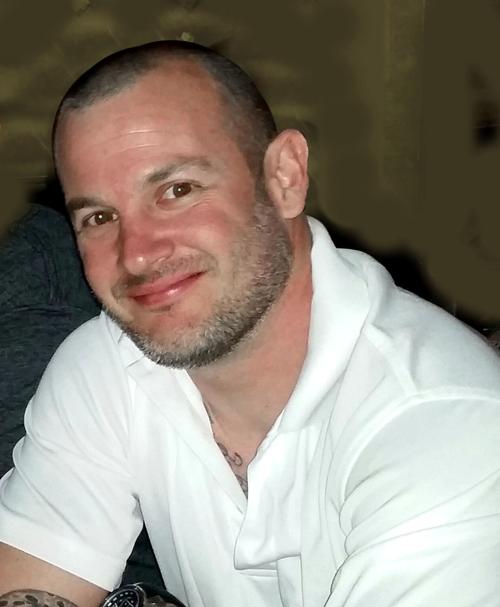 DAMASCUS, Va. — In just days, an online site has reached more than $2,700 in support of a culinary arts fund in memory of Damascus chef John Seymore.
Seymore owned and operated the popular Mojo's Trailside Café & Coffee House in Damascus until March, when he was tragically killed in a motorcycle accident.
The chef, who started the café five years ago, was known for his upscale menu that included shrimp and grits, crab cakes, Reuben sandwiches and Creeper Phillies — a menu once described by Seymore as "American traditional with a Southern flavor."
Locals said they couldn't start their day without a cup of coffee from Mojo's. Hikers were pleasantly surprised to find the hidden treasure within feet of the Virginia Creeper Trail.
"When I first learned about the impact John had on this community, I made a promise that I would create a fund in his name," said David Calvert, who purchased the café in June.
The money raised will be used to help send one or more local applicants to a culinary school in the region.
The Facebook-sponsored scholarship donation page lists a goal of $10,000.
"We made the scholarship fund pretty high. It's very expensive to attend a culinary school," said Calvert. "All of the money raised goes to a savings account, which will be transferred to a scholarship for a worthy applicant. Some of the money will go directly to the individual who wins the application."
Calvert said the scholarship will be limited to applicants who live within the Southwest Virginia region.
"John would be very pleased to know that his legacy will not only continue through this scholarship program but also that young students will enjoy the financial help they need to acquire the skills to become a successful chef," said Susan Seymore, John Seymore's mother.
"We are very grateful for David's initiative in making this a reality," she said.
Calvert added that John Seymore touched so many people in this area.
"I'm touched by the love the community still has for John even though he's gone. It says so much about the power of his love for this community. So many people who knew and loved John have reached out and donated. We're thrilled that donations have come in quickly," he said.
People have mostly learned about the fundraiser through Facebook and word of mouth, he said.
According to the new owner, a percentage of his sales at the restaurant also will go to the effort.
"We're hoping we reach our goal, and if we surpass the goal, it may mean that we can support more than one applicant."
Calvert plans to create a team of community members to serve as decision-makers for the application process.
"John reached out to so many people during the time he operated the restaurant. It's so touching to have people who knew John come into the restaurant and break down in tears to see his legacy continuing.
"It's a daily occurrence to meet people who are so grateful that I'm continuing his legacy," Calvert said.
"Two customers came in for dinner tonight. I was really busy cooking in the kitchen, but when it slowed down, I went to their table and asked them about the food and service.
"The customers said, 'You're not John.' They didn't know.
"We all cried over dessert when I gave them the news that he had passed away. It was so difficult, but it was so beautiful to see how they missed him."
He added that it's important for people to know that the fundraising effort isn't about him.
"I'm just hoping I give back to the community in such a way that people will want to continue to honor John," Calvert said.
He said he may keep the fundraiser going for many years.
Carolyn R. Wilson is a freelance writer in Glade Spring, Virginia. Contact her at news@washconews.com.
Be the first to know
Get local news delivered to your inbox!