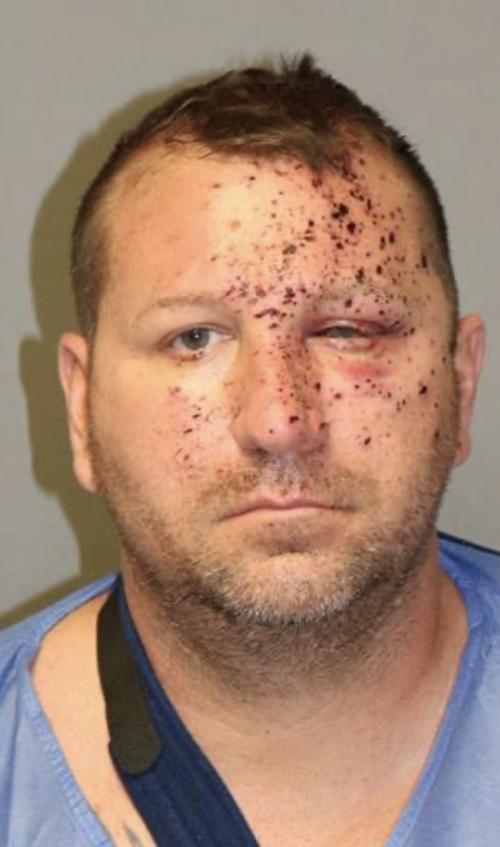 The suspect in a late-night shooting that wounded three Wythe County deputies has been released from the hospital and taken into police custody.
According to the Virginia State Police, Ricky Madison Delk, 41, was treated for serious injuries at Carilion Roanoke Memorial Hospital and has been released into State Police custody. He has been transported to the New River Valley Jail and is being charged with eight counts of attempted capital murder, eight counts of using a firearm in the commission of a felony, and one count of discharging a firearm in an occupied dwelling.
Sgt. Chris Coleman, one of the deputies wounded during the shootout was released from Carilion Roanoke Memorial Hospital Wednesday evening. Coleman, who was shot in the back, is being made comfortable at home, said Wythe County Sheriff Major Anthony Cline. Chief Deputy Charles Foster was also injured in the incident when a bullet grazed his arm. Cpl. Jennifer Brewster also suffered a minor injury.
The deputies were three of eight law enforcement officers Delk ambushed when they responded to a 911 call from Delk's wife about 10 p.m. Tuesday. She reported that Delk fired a gun during an argument at their home on Whippoorwill Road.
Four Wythe County deputies and four VSP officers, believing the suspect was inside the home, gathered at the top of the long driveway leading to Delk's log home. But Delk had exited his house into nearby woods, circled behind the group and fired at the officers.
Both Coleman and Foster are on paid leave until the Virginia State Police concludes an investigation into the matter. Once state police concludes its investigation, the findings will be turned over to the Commonwealth's Attorney for final review and adjudication.
Be the first to know
Get local news delivered to your inbox!