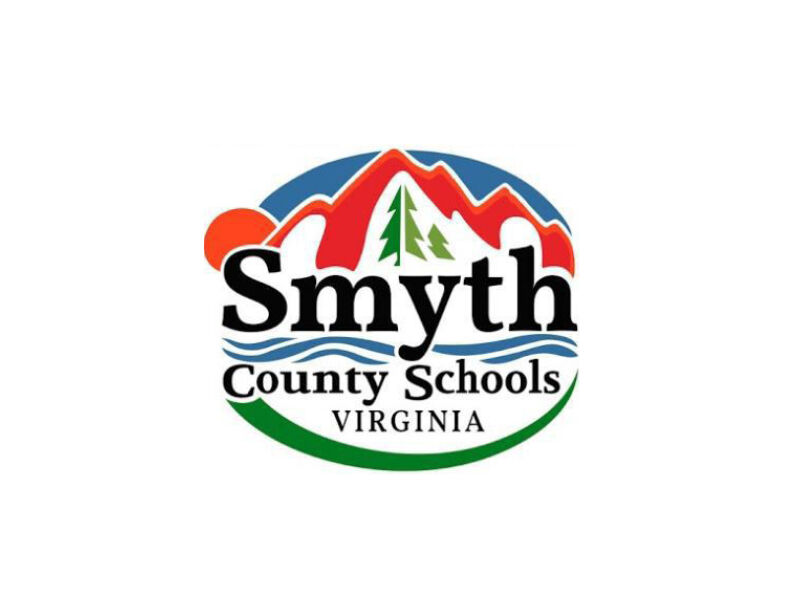 Smyth County students will be headed back to the classroom on Oct. 26, although those who wish can continue total virtual learning.
The school board voted six to one on Monday night to go with the planned hybrid schedule approved in July. Parents do have a choice of whether to send their children back to school or continue with the virtual learning plan already under way.
The Smyth READY Return-to-Learning Plan has students attending school two days a week on an A-B, A-B process. One group (A) would attend on Mondays and Thursdays while the other group (B) would attend on Tuesdays and Fridays. Wednesdays would be reserved for deep cleaning of the buildings and teacher preparation and sharing. On the days that students are not attending in-person classes, they will receive instruction online.
Students will be divided into A and B groups and parents will be notified by email. The plan requires student desks be six feet apart in classrooms and students and staff be six feet apart in all areas of the buildings. Masks are required at all times except during meal breaks and outdoors if social distancing is observed.
While some have complained that getting younger students to wear masks will be difficult, Superintendent Dennis Carter said, "Masks are going to be worn. That is non-negotiable."
Washable cloth masks will be provided for students and staff, and some teachers have requested being allowed to wear face shields instead of masks in order to be better understood by their students.
On buses, Smyth County received a waiver to allow one student per seat instead of one student every other seat. Family members would be allowed to sit together.
Screening of students and staff will take place at the schools every day. Students will be screened as they come in for symptoms and anyone showing symptoms will be sent home. Carter said students can't be screened at bus stops because if they show symptoms they could not be left behind if a parent is not at the bus stop to take them home. Therefore, masks will be required for students when riding a bus.
Students will receive a hot meal at school and will take home prepared meals for the days that they are not at school. These include breakfast and lunch items. Currently, meals are being delivered during the week and can be picked up on Fridays for the weekend.
If a parent wishes to participate in the weekend meal program, they need to contact the nearest school to their location and ask to be put on this list. Individual schools will set the times for pickup so ask about that as well. This change went into effect Oct. 2.
The school division will continue to follow guidelines from the Virginia Department of Health. It would be a VDH decision on any closing if there is a case of exposure, whether it would be a classroom, a school, or the entire division, Carter said.
Board member Todd Williams, who has been opposed to schools reopening during the pandemic, made the motion to move ahead with the hybrid schedule because the situation with the virus had nearly met his projections in order to reopen: a downward trend in cases and a target incident rate between 8 and 12 (currently 15.9).
Safety of the students and staff in the schools and their family members is top priority, Williams has said. He wanted to see a downward trend in the data and he has, and the incident rate is close to his goal.
"I believe COVID is here to stay and we're going to have to find a way to deal with it," he said.
Kyle Rhodes, the board's only opposing vote on children returning to school at the end of the month, doesn't believe it is safe yet to return to the classrooms.
"The COVID-19 pandemic has forced governing bodies to make decisions that are unprecedented," Rhodes said at Monday's meeting. "As a school board, we are charged with the responsibility to determine if it is the appropriate time to enter the Hybrid Instructional Model as opposed to remaining in the Virtual Instructional Model. This dilemma poses a hypothetical question: What decision is the most beneficial to all? When conducting research using empirical data, best practices warrant the development of the following relative null hypothetical question: What is the decision that is least detrimental to all?"
Rhodes said that with only 14 and a half in-person days of instruction between Oct. 26 and the winter holiday break, the unknown interaction of the flu with COVID-19, and the incident rate of 15.9 not close enough to the board's desired rate of 8-12, he believes the decision needs further consideration.
Dr. Rachel Rogers of Marion agreed with that assessment saying during the public comment period that the county is still in a high-risk category, and while nursing home cases are stabilizing new cases are showing up in the community.
Several others spoke in favor of opening although the planned hybrid schedule is not ideal. Jamie Shumate, a parent, said the hybrid schedule puts students at a disadvantage and asked why they would need to wear masks while at their desks? Heather Stacy, a parent, said she won't send her children back on a hybrid schedule because it is confusing. They need to be in school four or five days, she said. Jamie Pike, a teacher, said she believes students need to come back and while not fond of the hybrid schedule will take what is given at this point to see how it works.
The hybrid schedule is a way for teachers to lay their eyes on their students, talk in person a couple days a week to see how they are doing while limiting personal exposure, Carter said. Not being able to see their students in person has been a difficult part of virtual instruction for the teachers, he said. The youngest students are having the most difficult time with virtual instruction, he added, so he especially encourages the elementary teachers to capitalize on the in-person time as much as possible.
Concerned about COVID-19?
Sign up now to get the most recent coronavirus headlines and other important local and national news sent to your email inbox daily.