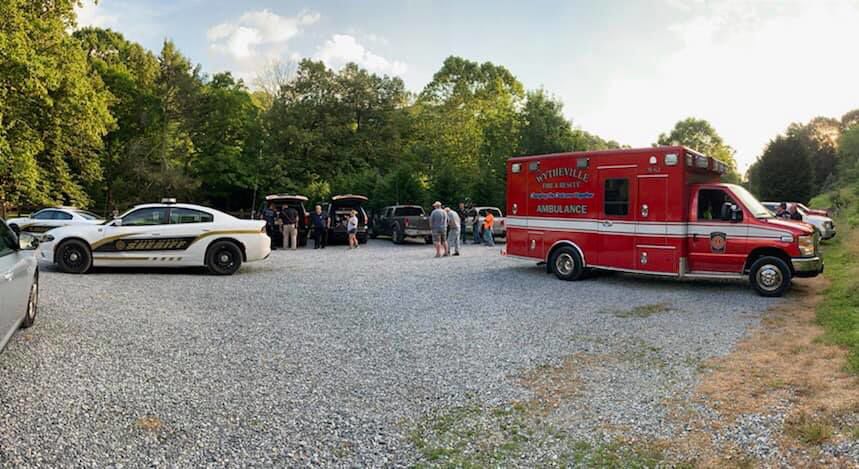 The Wytheville Fire and Rescue Department, along with Lead Mines Rescue Squad, Speedwell Fire Department and the Wythe County Sheriff's Department responded to Crystal Springs Recreation Area in Wytheville Thursday night to locate three hikers lost on the Boundary Trail.
According to the fire department, a mother and two children got lost on the trail and despite weak cell reception, the mother managed to send a text to her husband, telling him they were lost.
Crews responded shortly after 7 p.m., established a command post at the park and immediately sent teams on foot to begin the search. Crews found the family at roughly 8:45p.m. and exited the trail just before 9:30 p.m.
The Boundary Trail opened in 2015. The 8.5-mile trail follows along the boundary of the park and follows the ridgeline of Lick Mountain at an elevation of about 3,300 feet. At certain points along the trail, hikers can see both sides of the mountain. Crystal Springs Recreation Area is located at the end of Pump Hollow Road.
Wytheville EMS crews assessed the hiker's and no one was injured.
Multiple resources were used from Wytheville Fire and Rescue, Lead Mines Rescue, Speedwell Fire Department and the Wythe County Sheriff's Office. Virginia State Police was also available with a helicopter if needed. A total of 19 responders were on the scene.
-- Wytheville Fire Department press release
Be the first to know
Get local news delivered to your inbox!