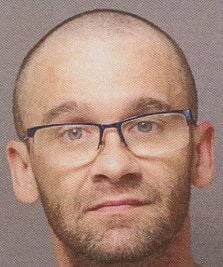 Accused of exposing himself to a juvenile, a Wytheville sex offender is facing two new misdemeanor charges.
Robert Clint Akers, 41, was arrested on Aug. 5 and charged with indecent exposure and simulated masturbation after Wytheville Police Department Sgt. Tommy Lester responded to a complaint on Pine Street.
According to Lester, Akers was inside a residence naked and exposed himself to a neighbor through a window. Lester said he also observed Akers through the window in "public view" after he arrived.
Akers' trial date has been set for Sept. 21 in Wythe County General District Court.
Convicted of forcible sodomy in 1996, Akers is on the Virginia State Police sex offender registry.
His victim was a minor, according to online records, which also show him with other convictions for burglary and grand larceny.
He's also set to enter a plea in Wythe County Circuit Court on Sept. 16 to charges of assaulting a law enforcement officer, failing to appear in court and obstructing justice.
Be the first to know
Get local news delivered to your inbox!