Update: Wednesday, April 12, 2023
A Marion man has now been charged in the April 8 fatal stabbing of a man on Ashton Lane in Marion.
Smyth County Sheriff Chip Shuler said on Wednesday that following an autopsy and a review of the case with Smyth County Commonwealth's Attorney Roy Evans, a first-degree murder charge has been filed against 32-year-old Jonathan Scott Simons of 1821 Ashton Lane.
Accused of killing 47-year-old Christopher Ryan Poe, of Solar Lane, Simons is being held at the Soutwest Virginia Regional Jail in Abingdon without bond.
Easter weekend proved violent and deadly in Smyth County.
The Marion Police Department and the Smyth County Sheriff's Office are investigating two separate shootings and a stabbing that took place in the span of 55 hours.
Marion Police, along with Smyth County deputies, responded to the first shooting on Friday around 6 p.m. near the intersection of Wassona Drive and Main Street where a man had been shot twice in the torso.
Marion Police Chief John Clair said the man had been inside his vehicle and was able to drive himself the short distance to Smyth County Community Hospital and was then transported to Bristol Regional Medical Center, where he is reportedly still recovering and in stable condition.
According to a search warrant seeking to search the man's vehicle for evidence, the man "drove up" to 36-year-old Michael Tad Milligan II, and Milligan fired into the man's vehicle. The incident was captured on video by surveillance cameras at nearby Mountain Empire Federal Credit Union.
Police found the man's vehicle in the hospital parking lot with "what appeared to be bullet holes in the driver's side of the vehicle," wrote Marion Detective Brian Sexton.
From the vehicle, investigators collected two bullets from the rear left door, a 20-guage shotgun shell and brass knuckles, according to the search warrant.
Milligan was quickly taken into custody, Clair said, and is being held at the regional jail in Abingdon without bond. Currently, he is charged with maliciously shooting into an occupied vehicle, discharging a firearm in public and possessing a firearm while being a convicted felon.
He is being held without bond at the regional jail in Abingdon. Additional charges may be forthcoming following consultation with the commonwealth's attorney's office.
Fewer details are yet available in a fatal Saturday stabbing and a second shooting that took place in the early morning hours on Monday.
Smyth County Sheriff Chip Shuler said Monday afternoon that 32-year-old Jacob Seth Andreshak, of Marion, was charged with first-degree murder in the shooting death of 39-year-old Charles Johnathan Wojciechowicz.
Deputies responded to the 124 Remington Lane home in the Atkins area around 12:41 a.m., where they found Wojeciechowicz dead of an apparent gunshot, Shuler said.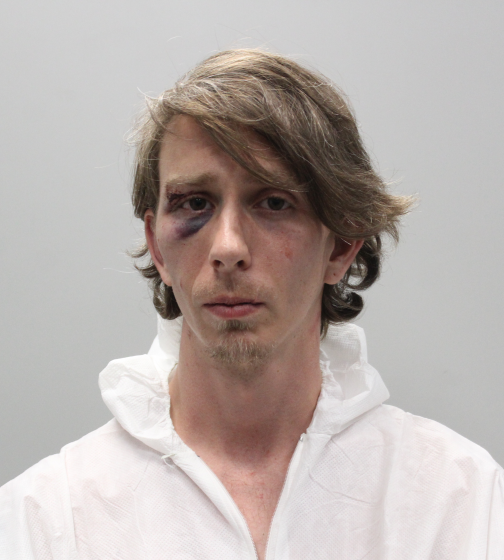 A short time later, Marion officers apprehended Andershak. He is also being held without bond at the regional jail in Abingdon.
Wojeciechowicz's body is being sent to the chief medical examiner's office in Roanoke for autopsy.
Shuler said his office is still working the stabbing investigation.
First responders received the 911 call to the area of Ashton Lane in Marion around 8:50 p.m. on Saturday.
While he declined to disclose the identities of those involved citing the ongoing investigation, the sheriff confirmed that the stabbing resulted in one fatality and one injury.
No arrests have been made at this time, but investigators have developed a person of interest, Shuler said, adding that there is no threat to the public.
Shuler said he hopes to have additional information to release in that investigation by Tuesday afternoon.