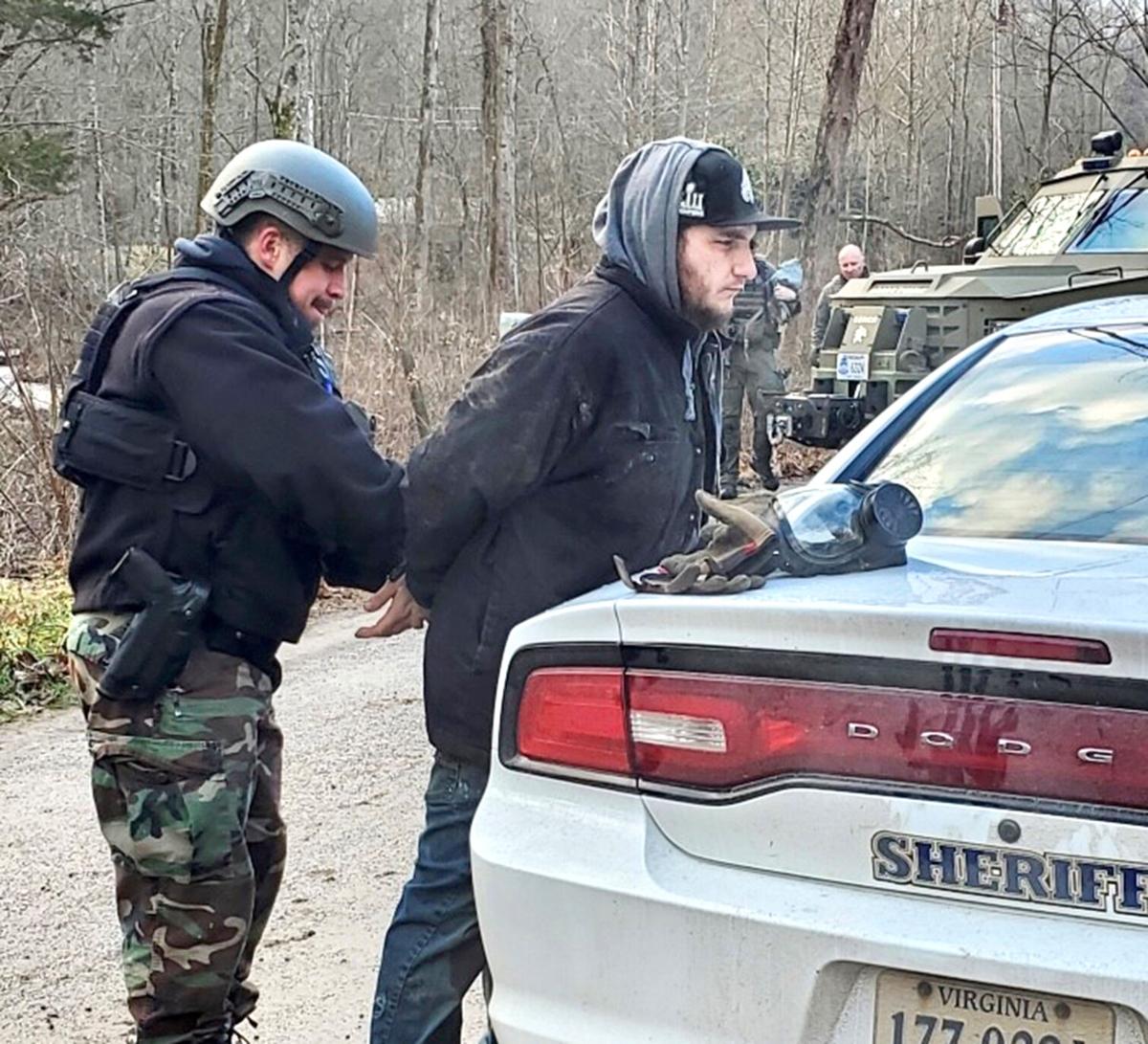 ABINGDON, Va. — A man charged with murder in a shooting Sunday night in Bristol, Tennessee, was arrested Monday morning in Abingdon, a few miles from the crime scene, according to law enforcement officials.
Michael Daniel Endres, 31, was arrested at his home on Sweet Hollow Road in Abingdon by a team of about two dozen officers with the U.S. Marshals Service, Virginia State Police and Washington County Sheriff's Office, according to Washington County Sheriff Blake Andis.
Sullivan County Sheriff Jeff Cassidy said his office received a 911 call about the shooting shortly after 10 p.m. Sunday. When deputies arrived at the home on Sweet Hollow Road in Bristol, they found "two unknown males with gunshot wounds and were advised the suspect had fled in an unknown vehicle," he said.
Both victims were taken to Bristol Regional Medical Center, where one later died, the statement said. Their names had not been released late Monday.
A conversation with a witness led deputies to zero in on Endres as a suspect, Cassidy's statement said. The Sheriff's Office issued a warrant for the man on charges of first-degree murder, attempted murder and felony reckless endangerment.
The sheriffs wouldn't say whether Endres knew the two men or discuss what may have led to the shootings.
Sweet Hollow Road straddles the Virginia-Tennessee line, and Andis said his team had been monitoring the area since the 911 call came in Sunday night. At around 8:30 or 9 a.m. Monday, Andis said, the team arrived at Endres' home with a search warrant. He said they surrounded the house and called for Endres to come out.
"He came out of the house and we placed him under arrest without incident," Andis said.
He added that Endres was taken to the Southwest Virginia Regional Jail in Abingdon. The Sullivan County Sheriff's Office took possession of the suspect's vehicle, a white SUV, he said.
Andis said he was familiar with Endres because of the man's criminal record.
In 2013, Endres pleaded guilty to two felony counts of statutory burglary and two felony counts of grand larceny—crimes he committed in June and July of the previous year, according to case files from Washington County Circuit Court.
Sometime between June 29 and July 1, 2012, Endres illegally entered one person's house and stole horse saddles from two other people, the documents state. A few weeks later, he broke into another house and stole a computer and other personal property. Two of the houses he admitted to stealing from were located within a few miles of his house.
According to Endres' case file, he was sentenced to 30 years in prison, although all but six months of that sentence was suspended. He was also placed on probation for two years and ordered to pay more than $5,000 in restitution to the people he stole from, in addition to more than $2,000 in court costs.
After serving his time, Endres was sent to Fort Carson, a U.S. Army post in Colorado, where he was held in custody "for going AWOL from the military," according to a June 2013 court order from Circuit Court Judge C. Randall Lowe.
It's not clear when Endres was released from Fort Carson and began his probation, but his record shows that the probation was extended at least once after he missed payments on his court-ordered financial obligations. He was released from probation on June 12, 2016.