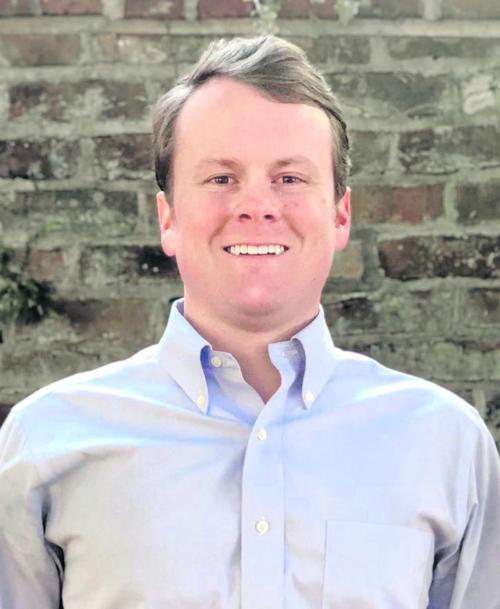 Virginia Del. Will Wampler, R-Abingdon, filed legislation this week addressing a range of issues from economic development to ABC regulations, education and energy sector employment.
"This session presents a situation where my role will have to be defensive, specifically in regards to legislation that is focused on eliminating the coal and natural gas industries in Virginia and chipping away at our constitutional rights," Wampler said in a written statement. "However, even as a new member, and a member of the minority party at that, I am going to work aggressively to pass legislation that is good for Southwest Virginia and good for the Commonwealth as a whole."
House Bill 1146 would provide a new incentive for Virginia's existing companies to add more full-time employees, and HB 1155 would reduce business organization fees for startup companies or those moving into Virginia.
"Small businesses account for 47% of Virginia's total private sector employment. It is important to ease the financial and regulatory burden on these entrepreneurial Virginians, to unlock the potential of our people," Wampler said.
In education, Wampler said he supports a 3.5% increase for public school teacher salaries and significant additional "at risk add-on" funding as proposed in the governor's budget plan.
He is also introducing legislation to address elder abuse.
"With the help of Wise County Commonwealth's Attorney Chuck Slemp, I have introduced HB 1166 & HB 1167, which give local law enforcement and prosecutors the tools they need to prosecute individuals that would take advantage of the Commonwealth's most vulnerable citizens," Wampler said in the statement.
The first bill would require financial filings by guardians to be signed under oath, and the second would create the ability to issue protective orders for incapacitated individuals who may be victims of elder abuse.
He has also introduced legislation for the Supreme Court of Virginia to establish an electronic filing system, in addition to traditional paper filing, for circuit, general district and juvenile and domestic relations courts.
Another bill, HB 1187, would instruct the Alcoholic Beverage Control Board to establish a system for online sales and delivery of distilled spirits.
Wampler also introduced legislation to create a task force to address energy workers who lose jobs suddenly.
"What we are seeking with HB 1189 is the creation of a task force to immediately respond to any future closures or bankruptcies that leave our families without a primary income source. We are trying to develop a solution in response to a storm of overregulation and energy related job losses that may happen after this session," Wampler said.
Be the first to know
Get local news delivered to your inbox!