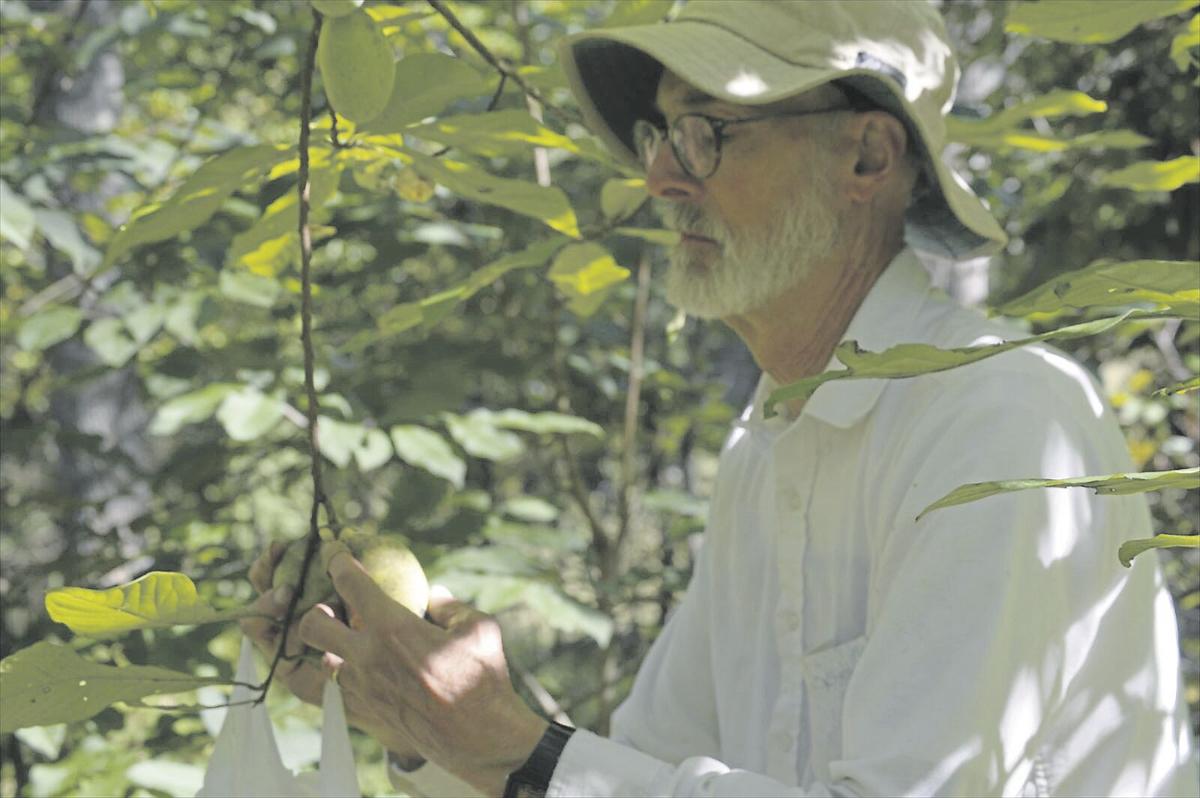 David Rice was in college when he planted his first pawpaw tree. The fruit tree flourished on his parents' farm, but, in the years it took the tree to produce fruit, Rice had moved on to medical school and started a family. He never tasted a pawpaw from that tree.
These decades later, on his Marion farm and now retired, Rice can enjoy multiple varieties of pawpaws, which Virginia legislators are contemplating making the commonwealth's state fruit.
Pawpaw's taste hints of tropical flavors -- the smooth flesh suggests a cross of banana and mango with a hint of pineapple or citrus. Though it resembles a mango, the pawpaw is native to North America and was a staple for Native Americans and early settlers. Presidents George Washington and Thomas Jefferson are said to have been more than fond of pawpaws, which were cultivated at Mount Vernon and Monticello, where they still grow.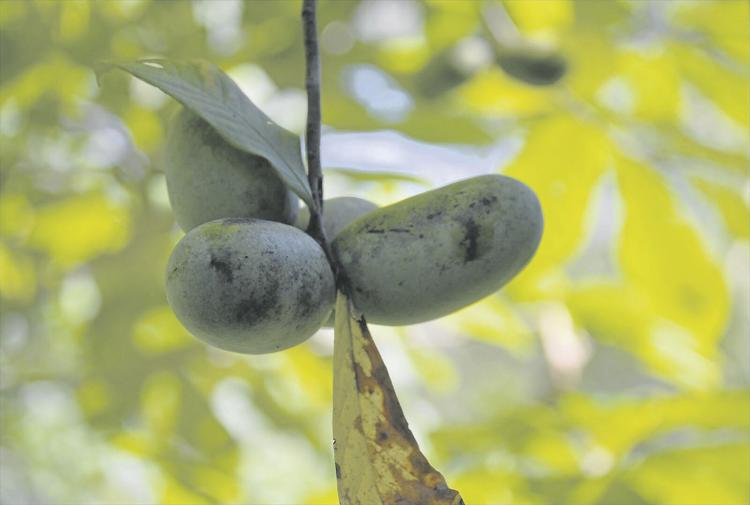 Experts believe that Native Americans helped spread them throughout much of the country.
Last week, West Virginia Public Radio aired a story titled "Searching for the Pawpaw's Indigenous Roots."
That story noted that the pawpaw was so important to the Shawnees that "it left an imprint on their culture even after the Shawnee were forcibly removed from this region...."
Joel Barnes, a guardian of Shawnee culture and language, explained to the Public Radio reporter that the Shawnee marked time by phases of the moon. He continued, "The word for pawpaw is 'ha'siminikiisfwa'. That means pawpaw month. It's the month of September. That literally means pawpaw moon. That moon would indicate that was the time the pawpaws were ripe and it was time to go pick them."
Now, efforts are underway to help modern Shawnee reclaim the pawpaw.
Though once nearly disappeared from most everyone's awareness, the pawpaw is making a widespread comeback.
Ellen Reynolds, an owner of Beagle Ridge Herb Farm in Wythe County, can attest to pawpaws' growing popularity.
She includes the fruit trees in her butterfly house as a host plant for the Zebra Swallowtail. Recently, Reynolds needed to thin out the pawpaws and wanted to give the young trees away. She posted a notice on Facebook.
The response was more than she ever imagined. Requests flooded in.
Later, she updated her post, saying, "Our extra pawpaw trees are all spoken for with a bit of a waiting list. Wow! I never expected this much interest."
"Pawpaw was an important fruit during colonial times, and is now growing in popularity more for its taste and nutritional value," said Dr. Reza Rafie, a horticulture professor and an Extension specialist for the Virginia Cooperative Extension at Virginia State University. "Pawpaw is easy to grow, and has good potential for local markets."
Last year, Virginia Cooperative Extension conducted a Pawpaw Production and Marketing Workshop. The keynote speaker was Neal Peterson, nationally-known pawpaw plant breeder.
Rice, a retired pathologist from Smyth County Community Hospital, admires Peterson's work. Peterson founded the pawpaw research program at Kentucky State University, the only full-time pawpaw research program in the world.
In 2013, Rice attended a KSU pawpaw workshop.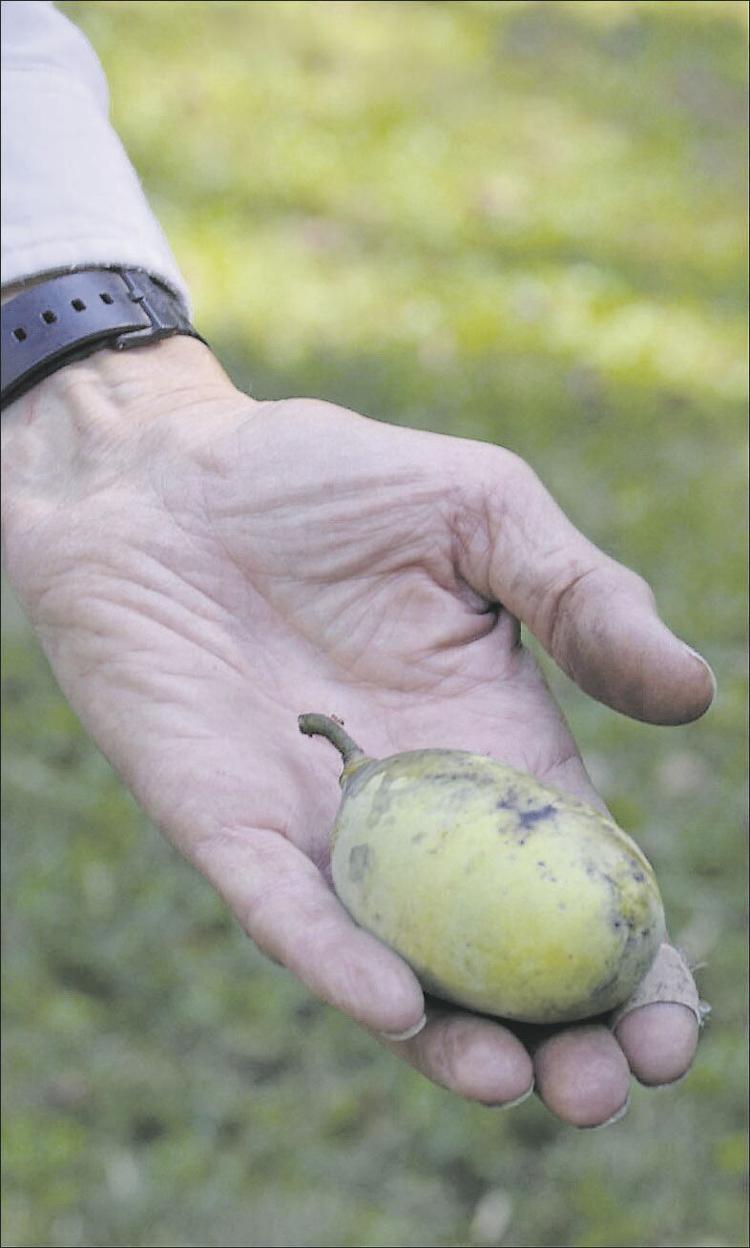 This fall, his farm boasts about 17 pawpaw varieties, including a cultivar created by the KSU team. Over the years, friends have learned of his interest and given him pawpaw trees from locations throughout the country. A few wild pawpaws also grow along the stream running through the land.
Rice finally got his first taste of a pawpaw on an expedition to collect pawpaws for a park in Russell County. He can easily discuss the varying tastes of wild pawpaws versus some of the new varieties.
Pointing out various forms of protection on some trees, Rice noted that deer don't really like pawpaws, but raccoons "are a different story."
Over the nearly 30 years Rice has been working his Marion land, much more than pawpaws grow there, including peaches, apples, grapes, traditional garden produce and herbs, and some less traditional plants.
Though no one in his family smokes, he points to a couple tobacco plants he's growing.
Then, there's Sweet Annie, a plant that contains artemisinin -- a compound used to treat malaria.
"I just grow things for the heck of it," Rice laughed, but as he pointed out a monarch butterfly caterpillar on native milkweed one could imagine a deep respect for the land and its potential.
Rice acknowledges the growing interest in pawpaws, but also notes that the fruit is not conducive to the commercial food system because it can't be picked very early and allowed to ripen like bananas. Then, pawpaws do ripen quickly and are soft so they're easily damaged so the fruit isn't suitable for long transport.
Still, he's always ready to celebrate pawpaws, picking several and placing them in a bag to gift.
Be the first to know
Get local news delivered to your inbox!