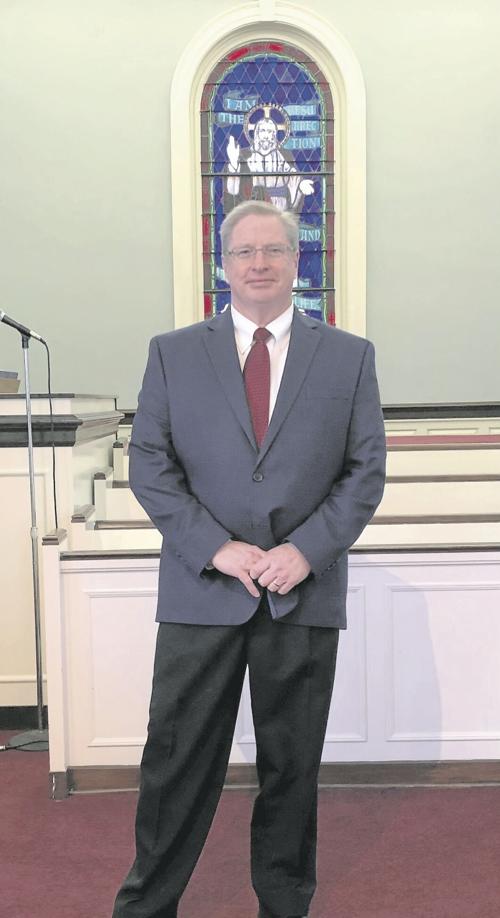 Wytheville Presbyterian Church recently welcomed a new pastor.
John Langham began his duties in early November, replacing the previous full time pastor, Brad Simpson, who accepted a call to the First Presbyterian Church in Sanford in early 2019. The Rev. Bob Button served as the church's interim minister from July 2019 until October 2020.
Langham, often called Pastor John, grew up in Atlanta, the son of missionaries who for several years served in Brazil. He is the youngest of five children. He comes to Wytheville from Ernest Myatt Presbyterian Church in Raleigh, North Carolina, where he served as the head of staff for more than a dozen years.
Sarah Angliker, who served on the church's pastor nominating committee, said Langham seemed to be a perfect fit for the church. She said Langham impressed the committee with his experience, theological beliefs, vision, insight and his engaging sermon delivery.
"He's not a controversial person; he doesn't get into that. He preaches the gospel," she said, adding that his preaching style is relaxed and informal. "We are just pleased with him and (his wife) Rhonda."
Having recently lived in eastern North Carolina, just two hours from the coast, Langham said he looks forward to living in the mountains and cooler weather.
"And, of course, the town seems to be a neat little place," he said.
He said Wytheville Presbyterian feels like a good fit for him and his gifts.
"The area and the region was helpful, but the main reason is that this is where we feel God has led us right now," he said.
Langham described his preaching style as conversational. He does not use notes and comes out from behind the podium to speak to the congregation. He said he maintains better eye contact and interacts better with church members that way.
"Some of the best sermons I've ever heard are from people using notes, so that is not the issue," he said. "But, for me, you have a better connection and a more personal connection than if you are behind the pulpit and using notes. For me, whenever I've used notes, I can get tied to the notes and get lost that way."
For now, Langham's priority is the church, but he plans to join the local ministerial association and later decide what civic groups to join.
In information provided to the search committee, Langham said he believes God is calling him to a local church where people have a genuine passion for Christ and a desire to grow in their personal relationship with Christ.
"Furthermore, I also believe God is calling me to a setting where people not only have a passion for Christ, but also a passion for unchurched people," he wrote. "I realize that outreach and evangelism is a great challenge for the church today, but is truly vital for the church today; possibly even more than ever."
A graduate of King College in Bristol, Tennessee, Langham also holds a master's of divinity degree and a doctorate of ministry degree. He has served in churches in Texas, Alabama, Louisiana and North Carolina.
Langham and his wife, Rhonda, have been married 30 years. An educator, Rhonda Langham is certified to teach special education, math and English as a Second Language. According to information from the church, she enjoys traveling, reading, walking and music. Langham's hobbies include traveling, swimming, exercising, cooking and pet therapy. He is an avid golfer.
The couple does not have children, but have a beloved golden retriever puppy named Bayleigh.