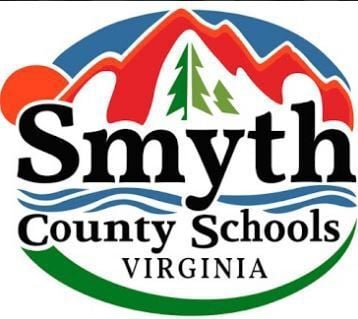 Smyth County students will now begin the fall semester of school online.
The school board voted to change to a full-virtual return at its Monday night meeting.
After an impassioned speech from board member Todd Williams, the board discussed the issue and at the end of the meeting voted to put the planned hybrid start on hold.
Williams made the motion to review data on the COVID-19 situation monthly with a report to the board before deciding when to transition to a hybrid or other schedule.
The school board and the entire school system always takes safety first, Williams said, and with the rise in infections in Southwest Virginia and particularly Smyth County he just couldn't justify putting students and staff in the school buildings at this time.
"I haven't been able to sleep for the past month because of this," Williams said, adding that until there is a proven therapy that helps people with the virus he just can't support in-person learning.
"In my opinion, it's always going to come down to safety first," he said.
Following the meeting, Superintendent Dennis Carter went to work to get the word out to staff and the athletics personnel who have been working with student athletes in summer training.
"The decision tonight was a very difficult one for our board," Carter said. "Their focus was on the health and safety of our students, staff and entire school community."
Data from the Virginia Department of Health provided clarity, he said.
"Our entire staff has worked to prepare for a start to the 2020 school year in the format previously adopted by our board. While we were prepared for a hybrid start, we can shift that focus to a full distance learning model and transition back to hybrid when the data from the Virginia Department of Health supports it."
Look for more information in the Wednesday edition of the Smyth County News & Messenger.
Be the first to know
Get local news delivered to your inbox!