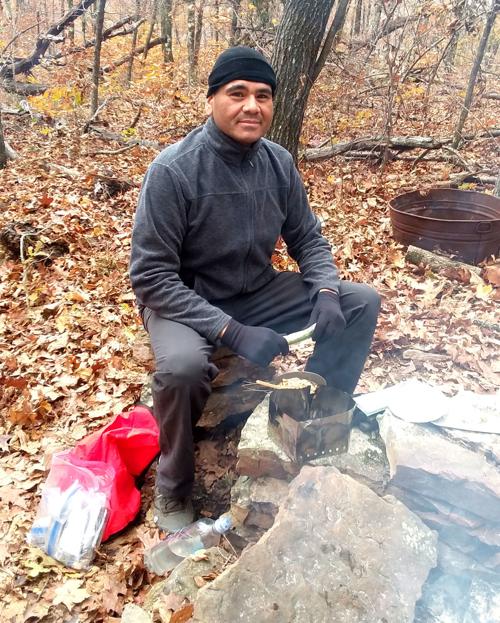 A judge considered several emotional victim impact statements when deciding whether to accept a not guilty plea by reason of insanity in the Appalachian Trail murder case in Southwest Virginia.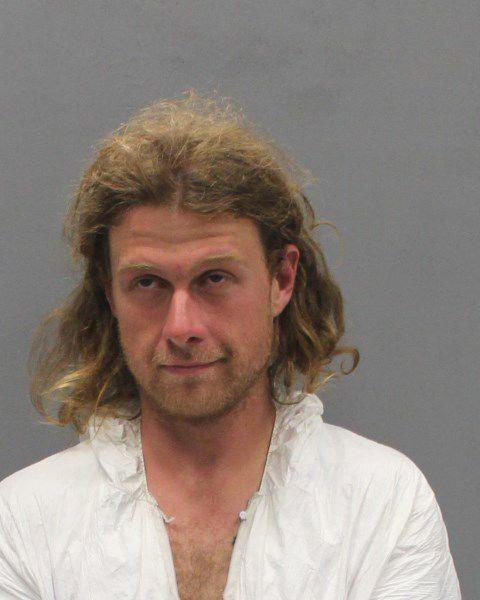 Judge James Jones accepted a plea made by James Jordan, 31, on murder and assault charges. Jordan will remain in custody and receive mental health treatment. Jordan was charged in connection with the May 2019 death of Ronald S. Sanchez Jr., 43, of Oklahoma, and the stabbing of Kirby Morrill of Canada, near the Wythe and Smyth county line.
"Mr. Jordan is mentally ill, I understand," Morrill wrote in a victim impact statement. "And while I have some compassion for mental illness in general, I am sure you'll forgive me for saying that I can find none for him. Many mentally ill people are not violent, nor cruel. Mr. Jordan is a murderer. It is anguishing to have him labeled not guilty in any fashion, though I accept the legal ramifications of those words are very different from the effect they have on me."
If Jordan is unable to recognize his actions harmed people, Morrill asked Jones to use his power to "keep that man under lock and key. Keep him from harming anyone else. He has demonstrated that he is an unwavering danger to those around him, and I cannot bear the thought of him inflicting upon anyone else what he has on me. And on Ron."
Morrill said it was her lifelong dream to complete a thru-hike of the Appalachian Trail. The attack in 2019 and COVID-19 pandemic in 2020 has kept her from completing that goal, she wrote.
Morrill was stabbed multiple times and had to run 3 miles to safety after seeing Sanchez stabbed to death.
"I am haunted by Mr. Jordan's actions in May 2019," she wrote. "And, as a direct consequence of his actions, I am also haunted by my own decisions."
Morrill said she watched and listened in "helpless near-disbelief" as she said Jordan "transformed before my eyes from a bewildered, confused man into a violent animal. I saw him attack and murder a good, kind man. And I remember his eyes when I tried to run, and when I looked back over my shoulder. They are burned into my mind."
Morrill said she will never forgive herself for not trying to help Sanchez, a military veteran, who was also hiking the Appalachian Trail.
The woman said she used to find solace in forests.
"I no longer find solace there," she wrote. "The last time I tried, I was overcome with anxiety and had to call for someone to come get me. When I have managed to set up camp, I sit in my sleeping bag and I remember a man breathing heavily outside my tent, threatening to burn me in my sleep. Every noise in the night wakes me from restless near-sleep. It's gotten worse with time, rather than better. Mr. Jordan seems to have unwittingly deprived me of one of my deepest comforts."
Sanchez's girlfriend also submitted a victim impact statement.
"The killer didn't just take Ron's life, he took my future, my security, my joy," Brenda Kelley wrote. "My capacity for joy is so limited now. It was torn away, violated, destroyed. Murdered. How do you recover from that? You don't. It is death of joy."
Kelley said she hopes Jordan is never released from custody.
"I would never want anyone else to have to go through the living hell of pain and heartache that I have been put in because of this person," Kelley wrote. "The risk is too high. It can be avoided altogether and others can be kept safe by keeping him locked up."
Kelley has been working to pick up where Sanchez's hike ended in Southwest Virginia. She hopes to reach Pennsylvania by summer.
"One thing that allows me to do this is knowing that Ron's killer is locked up," she wrote. "If he is freed, I will never feel safe again on the trail and that will be one more thing the killer has taken from me."