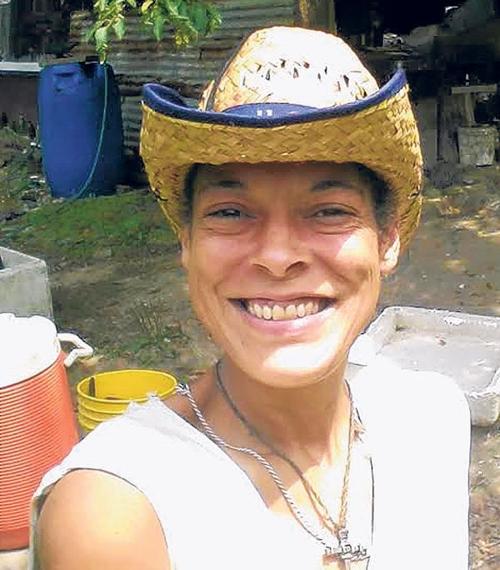 The Washington County Sheriff's Office is seeking information on a woman first reported missing from the Saltville area in early December.
Jennifer Rowe, 46, went missing on Dec. 3, 2015. She was last seen around 11 p.m. on Tumbling Creek Road on the way to where she was living near North Fork River Road in the Washington County area of Saltville. She was wearing a green military olive-color jacket, a gray hooded sweatshirt and black jeans.
Rowe is approximately 6'2" and 160 pounds with black hair and dark brown eyes, described by the Washington County Sheriff's Office as an outdoor-type person.
According to Detective Brandon Tweed with the Washington County Sheriff's Office, Rowe was last seen with friends on Tumbling Creek Road. She was said to have left on foot going toward her cabin on North Fork Road. To get there, Tweed said she had to cross a bridge, walk along the river and up a holler. The area is rugged, he said, and her cabin is without electricity.
"She could possibly have fallen in the river on her way home," Tweed said. "The river was high (after days of rain) and she may have been impaired by alcohol."
When asked if her disappearance had any suspicion of foul play, Tweed said, "We're categorizing her as a missing person, but we're not ruling anything out. Our main focus is to find her."
Elaine Smythe, the public information officer for the WCSO, said the search that was conducted for Rowe included Black Diamond Search and Rescue, Mountain Search and Rescue, the Virginia State Police with divers, SRT and MedFlight, WCSO with search dogs, Washington County Lifesaving Crew, the Virginia Department of Game and Inland Fisheries, Virginia Department of Emergency Management, and fire departments from Chilhowie and Saltville. More than 200 searchers combed the river and its banks until the search was suspended on Dec. 16 due to inclement weather.
Tweed said the search has been concentrated on the Holston River North Fork area due to the circumstances. He said he wasn't sure if Rowe could swim but that the condition of the river at the time of her disappearance would have made swimming difficult. He said the river and surrounding area had been searched for several miles. The terrain is rugged, he said, with a number of switchbacks and islands in the river.
The search is expected to continue as the weather improves.
News of Rowe's disappearance was released to broadcast media and on Facebook. A report was posted on Missing Persons of America. She has no known immediate family in the area, Tweed said, but has a daughter in Pennsylvania and a brother in Wisconsin. Both were present during the search, he said.
"She was such a sweet lady," said a commenter on Facebook. "She use to come out to the Saltville Food Bank where I volunteer [sic] and she would always give me a big hug and sometimes we would pray and we always talked about the things the Good Lord has done for us."