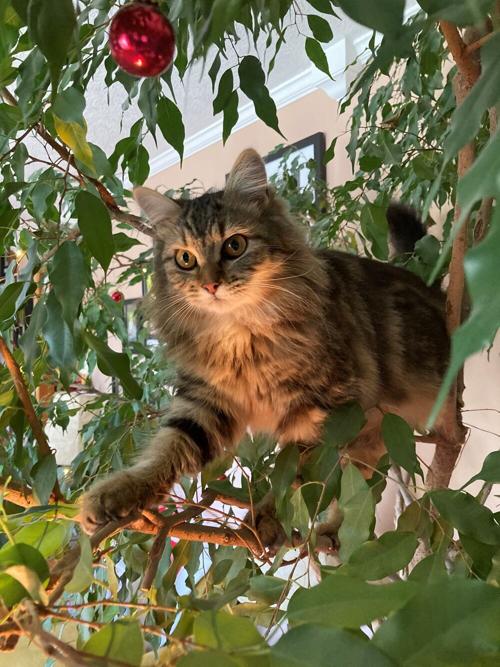 Highly marketable "Live, Laugh, Love" pillows, wall hangings, ceramic mugs, bedspreads, decals and even a country song abound. The phrase originates from a 1904 poem entitled "Success." Bessie Anderson Stanley penned: "He achieved success who has lived well, laughed often, and loved much."
Maybe visual reminders help ground us, centering us on our vision for life. "Live well. Laugh often. Love much." Rules for living an extraordinary life in ordinary moments.
It's no secret; my spouse and our children know that I am not the teller of jokes. Recently, I attempted to repeat our daughter's favorite knock-knock joke about an interrupting cow and botched the punchline. Missing it made it all the more hilarious.
A college classmate celebrated not too long ago that I shared something funny with him on social media. While laughing with him, I reminded him that he has always been the keeper of clean (and less clean) humor.
Good thing I surround myself with those who know how to laugh well. They are patient, gentle and kind with the likes of me.
Levity in life lifts us all.
Laugh at squirrels' antics trying to get to the suet feeder. Laugh with others. Laugh at that which lifts you above the fray. Laugh at comedians. Laugh at surprises. Laugh at the joy of seeing someone virtually after this long year of separation. Laugh in spite of yourself.
Our recent addition of a tortoiseshell kitten grants us a gracious plenty of laughs. Everso social at six months of age, she follows us through the house, watching all that we do. Even now, she is curled on the cushion beside my desk. Surrounded by feline friends all my life, I have never seen a cat climb a drying rack until this weekend. Much less at 3 o'clock in the morning.
Our home has become her obstacle course in a kitty-cat version of "The Floor Is Lava." She leaps from the floor halfway up the door-facing. She positions herself to pin to the ground any marauders walking through the house, be they the size of a mouse or a monster. She curls at the base of potted plants and scales our decades-old ficus. It is all good fun.
Coping our way through many griefs and losses, laughter is the lightest way to move through the days. For some of us, it may be inconceivable to laugh now. But loving may be the pathway to laughter, just as laughter may be a passage to life and love.
Spiritually speaking, the greats knew how to laugh. Can you imagine only seriousness around the fire as Jesus and his friends cooked their fish and ate their bread? Surely not.
Mystics know the portal laughter serves toward the holy. In Judaism, the Baal Shem Tov taught his community to laugh again after hard years of suffering. By means of good humor, one can transform one's experience of the "inner child" to spiritual heights of joy. Moreover, according to the Kabbalah, all forms of pleasure flow from bliss that roots in the Shekinah, the divine presence.
As we move toward the secular celebration of Love, let us look also for the places where laughter connects us to life, to bliss, to both common and extraordinary joy.
What stirs your smile and laughter this day?
Longing to breathe deeply and to walk with others as they seek to meet their longings, C.A. Rollins writes and invites you to reflect with her at carollinswrites@gmail.com.