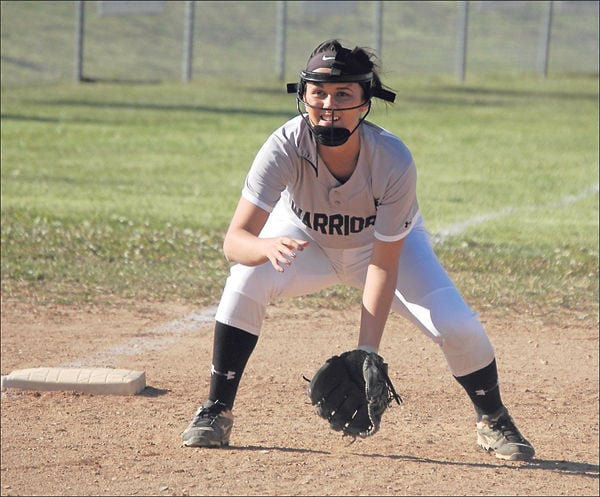 Chilhowie raised its varsity softball record to 7-0 by starting Hogoheegee District play with a 9-6 victory at Northwood on Thursday, April 12.
Jenna Gollehon hit a three-run double in the sixth inning to help the Warriors build a 9-4 advantage. Jacey Gollehon, Shelby Murphy and Rachael Williams had three hits each for Chilhowie, with Jacey Gollehon and Murphy scoring three runs apiece.
JoJo Broyles provided two doubles and a seventh-inning home run for the Panthers, who fell to 6-2.
Broyles, a senior catcher, belted two home runs as the Panthers rolled to a 14-0 five-inning victory at Rural Retreat on Tuesday.
Broyles hit a two-run shot in the third inning and a solo blast in the fourth. She finished the game with three hits and four RBIs.
Nancy Jo Roberts struck out five in pitching the shutout.
Chilhowie 130 203 0—9  14  2
Northwood 004 001 1—6  9  5
  Frye and Luttrell. Roberts and Broyles. W – Frye (7-0). L – Roberts. HR – Broyles (N), 7th, none on.
Northwood 14, Rural Retreat 0