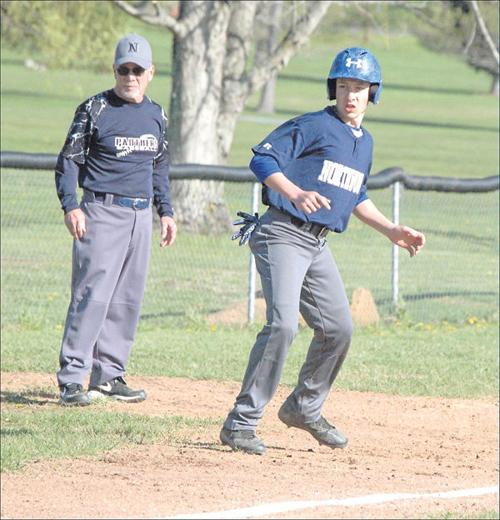 A five-run fourth inning propelled Northwood to a 6-5 home win against Marion in varsity baseball action Tuesday, April 3.
Austin Barlow supplied a two-RBI double for the Panthers during the fourth. Freshman Tyler Waddle picked up the pitching victory, and Lathem Foran collected a save.
Austin Wyatt hit a three-run double in the fifth for the Scarlet Hurricanes, who received two RBIs from Chase Tucker.
The Panthers and the 'Canes then dropped Thursday home games. Holston won at Northwood 7-6 while Fort Chiswell took a 14-5 decision at Marion.
Foran and Waddle had two hits apiece against the Cavaliers. For Marion against the Pioneers, Alex Robinson provided four hits (including a double) and scored three times.
Marion 101 030 0—5  13  1
Northwood 010 500 x—6  5  0
  Wyatt, Osborne (4), Robinson (5) and Robinson, Tucker (5). Waddle, Foran (7) and Gonzalez. W – Waddle. L – Osbonre. S – Foran.
Holston 102 130 0—7  8  1
Northwood 114 000 0—6  9  5
  Ezzell and Taylor. Foran, Barlow (6) and Gonzalez. W – Ezzell. L – Foran. HR – Richardson (H), 1st, none on.
Fort Chiswell 14, Marion 5
Fort Chiswell 062 210 3—14  9  4