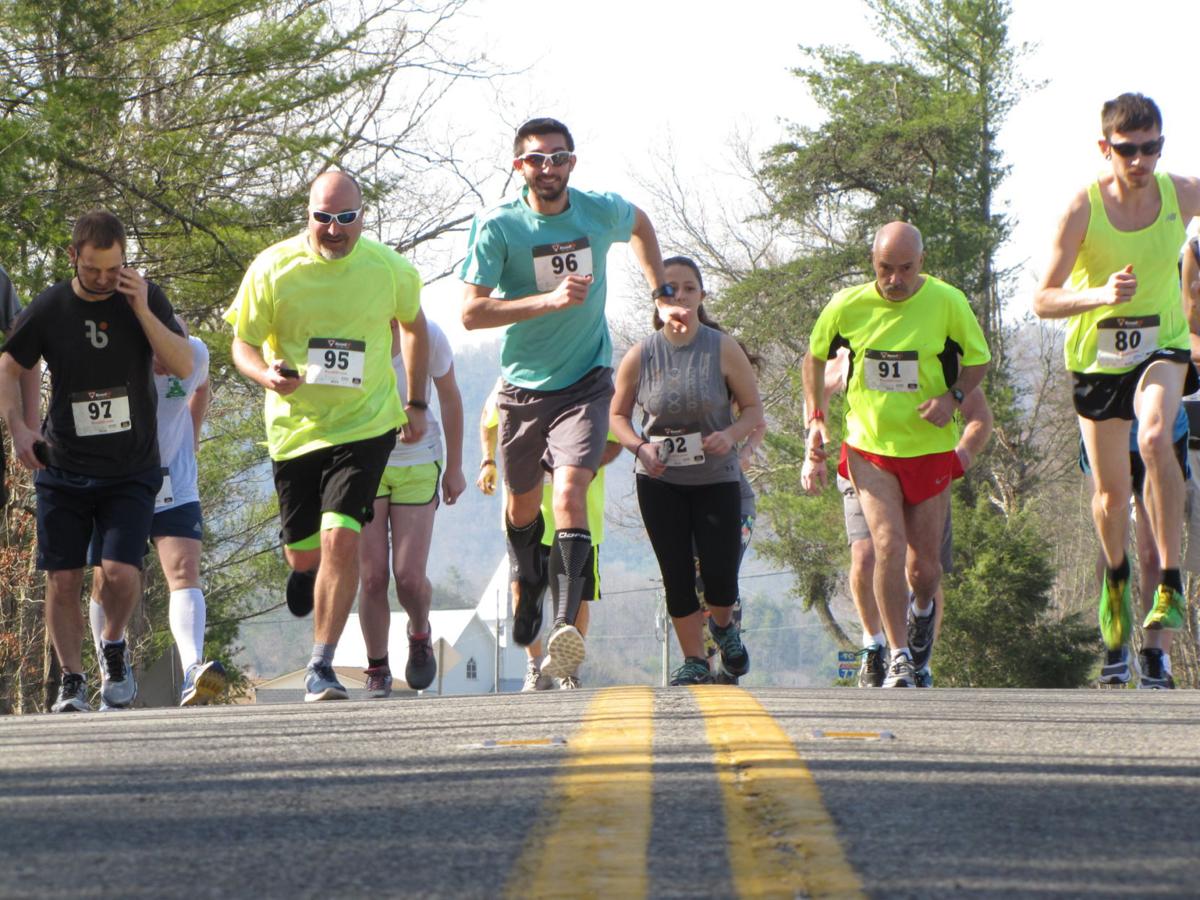 It was a beautiful day for the Wolf 5K.
Around 20 runners soaked up the sunshine in Bland County on Saturday morning at the Wolf Creek Indian and Village and Museum's eighth annual 3.1-mile road race along North Scenic Highway.
With a time of 18:02, Pearisburg resident Brandon Bishop was first finisher in the out-and-back course. Jessi Harless was the overall female winner with a time of 29:34.
Running for six years because he "just loves the feel of it," Bishop tackles 5 and 10K course all over Southwest Virginia. It was his first time trying out the Wolf.
"(It was a) nice course," he said, "pretty difficult at the end where it's uphill."
A Rocky Gap High School grad, Harless also made her Wolf debut on Saturday.
She and her friend, Hannah Cox, who finished right next to Harless, had practiced the course earlier with a slightly faster time. Their goal was to complete the run in less than 30 minutes, which they did.
"I think the heat slowed us down today," Harless said.