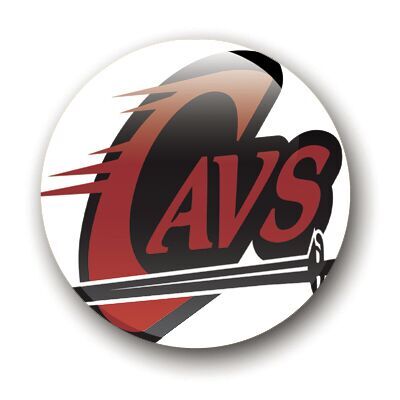 DAMASCUS, Va. – The success story continues for the Holston Cavaliers.
After winning their first outright Hogoheegee District football title since 1984 last week, Holston added another major achievement on Friday night with a 46-7 win over Castlewood on Friday night in the Region 1D playoffs.
The Cavaliers (6-1) host J.I. Burton (4-1) in next week's regional finals.
"I'm so proud of our team," Holston coach Derrick Patterson said. "These players have worked so hard, they've really bought into what we're doing, and tonight was just a great example of their buy in and their hard work. We made some big plays, we had some things that didn't go our way, but we just kept fighting. That's what I loved, we jumped on them early, but our kids just kept playing and that's what you want to see,"
The Blue Devils had no answer for versatile quarterback Quaheim Brooks. He was 11-of-14 passing for 211 yards. He had scoring strikes of 5, 39, 52, 47, and 13 yards. Brooks also rushed nine times for 47 yards.
"Brooks has put together a great year," said Patterson. "He gets a lot of attention and rightfully so. The kids around him, everyone is just doing a great job of executing right now. That's to take nothing away from Brooks but we have guys making plays all over the field. We're just really fortunate right now."
Junior Trent Johnson is one of those making plays, with two touchdown receptions and a 63-yard punt return for a touchdown. Johnson had five catches for 132 yards.
"Trent has always had the ability to make an explosive play," Patterson said. "He had some big plays called back; he's got the speed to go the distance at any time. Trent can fly; he's having a really good year for us."
Castlewood (5-2) struggled from the beginning.
Three turnovers in their first four possessions, giving the Cavaliers help they didn't need. About anything that could go wrong did, including standout Jeremiah Allen getting hurt early in the game.
"The second play of the game we basically lost Jeremiah Allen," said Castlewood coach Chris Lark. "He rolled his ankle really bad, we were doing the best we could just to get him in the game and that hurts us defensively too.
"But credit to Holston, they beat us in all facets of the game. They jumped on us early and that takes us out of the things we want to do."
The Cavaliers scored their first three possessions on TD passes by Brooks. They were up 18-0 with just under three minutes left in the first quarter. They held a 33-0 advantage at intermission.
The Blue Devils lone score came in the third quarter. It was set up by a bad snap on a Cavalier punt attempt, when they took over on the Holston five. Allen plunged in on their first play and Adam Gibson added the point after. Allen finished with 125 rushing yards, unofficially giving him 1,078 yards in the shortened season.
Holston now turns its attention to J.I. Burton.
"It will be a really tough game," Patterson said. "We will get prepared and give it our best shot."
H—Norris 5 pass from Brooks (run failed)
H—Walden 39 pass from Brooks (run failed)
H—Johnson 52 pass from Brooks (run failed)
H—Johnson 63 punt return (Ezzell pass from Brooks)
H—Johnson 47 pass from Brooks (Allen kick)
H—Norris 13 pass from Brooks (Allen kick)
C—Allen 5 run (Gibson kick)
H—Quina 24 run (kick failed)
First Downs: C 9, H 20; Rushes-Yards: C 38-181, H 38-202; Passing Yards: C 8, H 233; Comp-Att-Int: C 1-7-1, H 16-19-1; Fumbles-Lost: C 2-2, H 1-1; Penalties-Yards: C 6-65, H 8-80; Punts-Average: C 4-38, H 1-50.