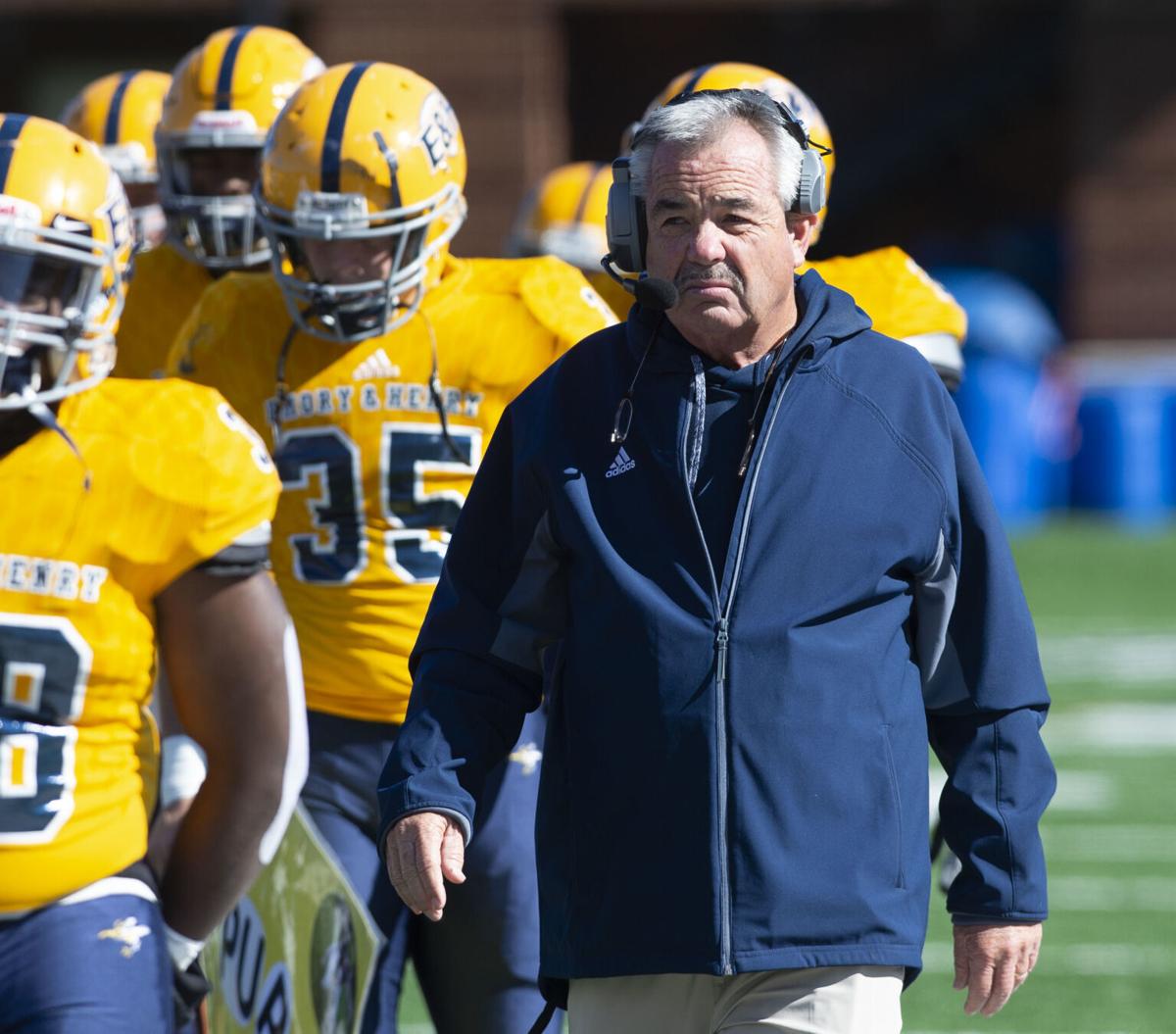 Football will not be played in the fall at Emory & Henry College. It will, however, be held in the spring, and this time, those games will count.
That is certainly better than not playing at all, according to Curt Newsome, entering his seventh season as head coach of the Wasps.
"I promise you, I have got a passion for this game, and our kids do. That is a big reason why they came to this school here. It is not the only reason, but it is a part of it," said Newsome, after the Old Dominion Athletic Conference joined E&H in announcing that all fall sports were being postponed to the spring due to the COVID-19 pandemic. "They want to play, and I want to coach.
"We want to play as many games as we possibly can, but we understand what this pandemic has done to our country. It is important for us to play, and as long as we have that 'we can play football' [attitude], I think everybody will be happy."
Life in the fall will certainly be different for Newsome, a lifelong football player and coach, who has formerly served as an assistant coach at Virginia Tech and James Madison. He started his coaching career at now-defunct Ervinton High School and also coached in Hampton and Newport News.
"I have been playing since I was 7, and I haven't missed a season, so I am not real excited about it, but I think it is the right thing to do with what is going on," said Newsome, who graduated from E&H in 1982. "I told our players that. So disappointed, but excited about the opportunity to possibly have a 'spring' ball.
"That is what I do in the fall, and that is what our players do. We will miss it, but we understand what is going on, and we will do it the right way and try to take advantage of what we have got going on."
While football games, according to E&H Director of Athletics Anne Crutchfield, would probably be played in March and April, Newsome said the spirits of his players were lifted with the possibility of being able to practice in the fall, hopefully in pads, in anticipation of what would probably be a spring conference-only schedule.
Normally, spring ball is a collection of 15 practices in preparation for the upcoming season. This time, the roles will be reversed, with the games counting in the spring.
"I think they were good because there is an opportunity for us to possibly — we don't know for sure — but to have a true 'spring' in the fall where we could have a padded practice, so they were excited about that," said Newsome, whose Wasps were 7-3 last season and had been ranked in some NCAA Division III preseason polls.
He added that fall practice could be an advantage for the 70 incoming freshmen trying to earn their way on the field in the spring.
"If we do have the opportunity to practice in pads, I think it is a great opportunity for young guys," Newsome said. "The hardest thing at our level is to identify a young guy that is ready to play because you know who your older guys are and you want to get them on the field and you are getting ready for games.
"Now it gives us the opportunity to find these young guys that can get on the bus. It is a huge advantage for those guys to learn in the fall, and we can find out if they have an opportunity to play."
There will also be a change in recruiting. Newsome said his staff usually brings in around 350 potential student-athletes from November through March, but the time frame will change due to the season being pushed to spring. The coaching staff will also have to adjust their schedules.
"Now we have got to get young men to come in the fall, which is going to be different," Newsome said. "If the opportunity presents itself, we have got to get out to schools earlier than we have in the past — and where I have been before, we have had to do that."
There is also the challenge athletes will face with playing two football seasons in one year, with the 2021 schedule expected to start in late August, a few months after the postponed 2020 slate is completed.
"I understand that concern, for sure, because it is hard on your body," he said. "We have so much time off that — at this level, for sure — that we could use it to our advantage to where they wouldn't beat their bodies up.
"We would be done in the middle of May. They could still lift and run and do those type of things. It is three months off, which would be a normal spring for [University of Tennessee], Virginia Tech or whatever."
While the fall will certainly be different at football-crazed Emory & Henry, Newsome said the overall reaction to the news in meetings with his players was simply to get back to some form of normalcy.
"I think they just want to come back to college, and I get that," Newsome said. "If I was their age, I would want to come back to college. They are good kids, and they were excited about the opportunity to come back in the spring and have a conference schedule. It was all very positive."
Be the first to know
Get local news delivered to your inbox!