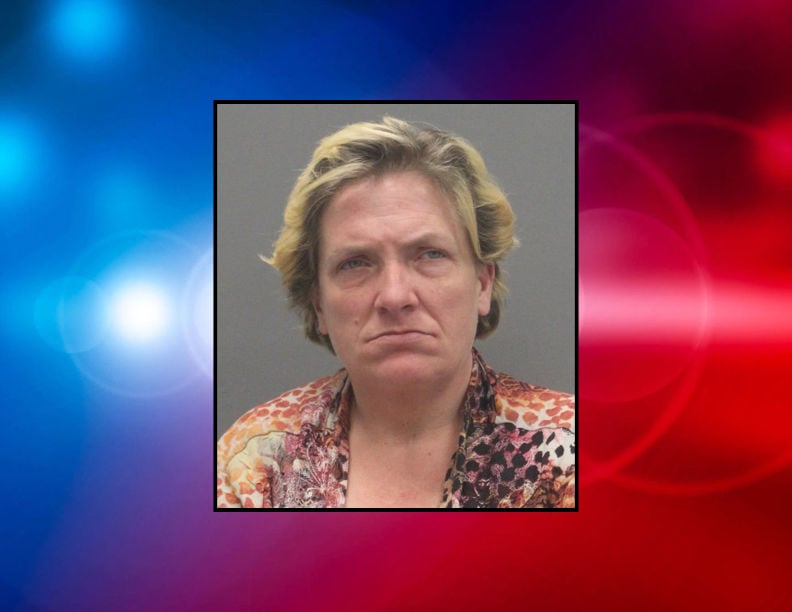 Two search warrants filed at the Smyth County Courthouse shed a little more light on the slaying of a 79-year-old Glade Spring woman.
Last week, Washington County Sheriff Blake Andis announced his officers had arrested 48-year-old Karen Lou Holmes, of Saltville, on murder, robbery and other charges in connection with the Jan. 16 shooting death of Alberta Susan Warren.
Warren's body was found inside her vehicle in an abandoned parking lot on Widener Valley Road on the Washington County side of Chilhowie. She had been shot twice and robbed of her purse, according to the court documents.
Warren owned the Repeat Boutique Consignment Shop in Glade Spring. According to a search warrant, family members told investigators that Warren left her place of business that afternoon with a large amount of cash, saying she was going to pay a bill.
During the investigation, a man came forward to tell police that he had been paid by a family member of Holmes' to dispose of a plastic bag hidden inside the crawlspace of a vacant home at 449 Crusenberry Road in Saltville. The man also told police that he feared for his life from family members of Holmes, who by that time had already been arrested.
During a search of the crawlspace on Jan. 20, investigators located the bag, which contained, among other things, a silver and black .357 Taurus revolver, spent .357 rounds, hair removed from the revolver, clothing and a "white colored label 'OxyContin.'"
During an earlier interview with police, Holmes, who was taken into custody the day after Warren was killed,  and a few of her family members told investigators that Warren was involved in the distribution of the prescription painkiller OxyContin. Holmes told police that she had been "dealing" with Warren for years and had made a transaction with her the day she was killed, according to court records. Holmes also told investigators that she owed Warren money.
Another man told investigators that he saw Holmes at her mother's house in Chilhowie on Jan. 16 in a "frantic state," according to the documents. He said she had gotten a black trash bag from the kitchen and then went into another room. When she emerged, she was wearing a different colored shirt. He said she took the trash bag with her when she left.
During a Jan. 17 search of Holmes' residence, investigators discovered a bag containing a large sum of cash, "which had been given to a 15-year-old neighbor for safe keeping." They also found a pair of tennis shoes in the neighbor's trash, which were similar to those that witnesses observed Holmes wearing the day Warren was killed.
Later, one of Holmes' family members told police that Holmes had previously mentioned Warren carrying large amounts of cash and talked of wanting to rob her. The family member said that on Jan. 16, she overheard Holmes tell another family member that she had "finally did the thing they had talked about."
An additional search warrant was executed at Holmes' mother's residence on Breezewood Lane in Chilhowie, where investigators collected three cell phones and a tablet.
Holmes, whose criminal history includes credit card forgery and fraud, shoplifting and obtaining money by false pretenses, is scheduled for her next court appearance Feb. 19.  She is being held at the regional jail in Abingdon.