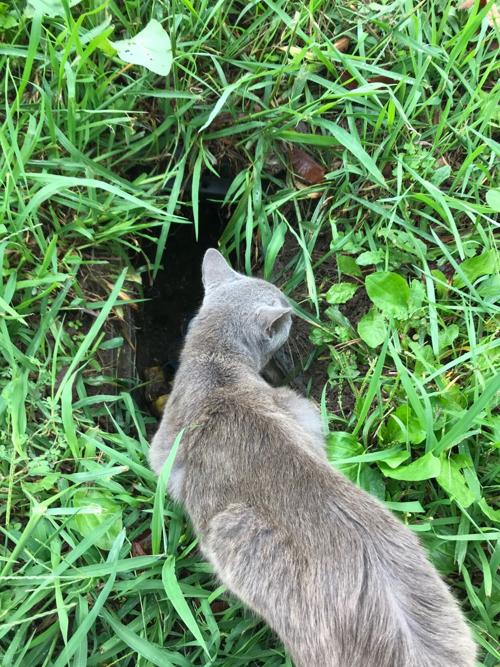 WALLACE, Va. — I don't quite know how all of our animals got to be here sometimes, but it's amazing when I look back and realize how many have ties to Washington County.
First, there was Molly. She was a beautiful mixed breed who had puppies when I moved to Wallace more than 26 years ago.
And it seems like those puppies got scattered all over the place.
I gave most of them away.
I know one of the dogs went to a house near Three Springs at a trailer park.
One dog ended up in Sullivan County, Tennessee.
He was a fuzzy and handsome boy. He was the fattest of the puppies. And he was probably my favorite male dog of all time, truth be told.
I took him to dog obedience training in Bristol. I wrote newspaper stories about it. But on the night of his graduation, he ended up out on the road and was killed not far from Wallace Middle School.
He was not yet one year old.
I've been accused of being mean because I named a dog Blob.
Pet names kind of tell you a little bit about the pet owner.
My wife and I named our favorite dog Wendy because we made a stop at Wendy's hamburgers before seeing a movie on our first date.
We also inherited a couple of dogs from Meadowview, Virginia.
This pair was rather frightfully left somewhere on the road. An old friend contacted my wife, and we ended up with Cookie and Patches.
Yes, they were Washington County strays. And they are still with us today.
When it came to our cats, it seems like we always ended up with strays.
Well, they just kind of showed up.
We had Michael for about a year. But, somewhere over the winter, he disappeared.
Then, one day, my wife told me that she found Michael at somebody's house near Exit 10 in Washington County.
Funny thing is, the cat that we adopted is not really Michael. That's what we call him.
But it's not the cat that we lost.
Even so, the new Michael was good for Wallace
And I'm not talking about the neighborhood. But, rather, I am talking about our cat named Wallace.
This rather shy cat has come out of her shell since the new Michael showed up.
She used to just stand on a rock and meow so that I would feed her. But she would not let me get anywhere near her. Now, she's letting me pick her up and even carry her around a little bit.
It's like having two new cats.
And while the lingering summer fades into fall, there's nothing like hearing the meow of a cat when autumn winds bring cool and crisp nights across the luscious landscape of Wallace in Washington County, Virginia.
Be the first to know
Get local news delivered to your inbox!